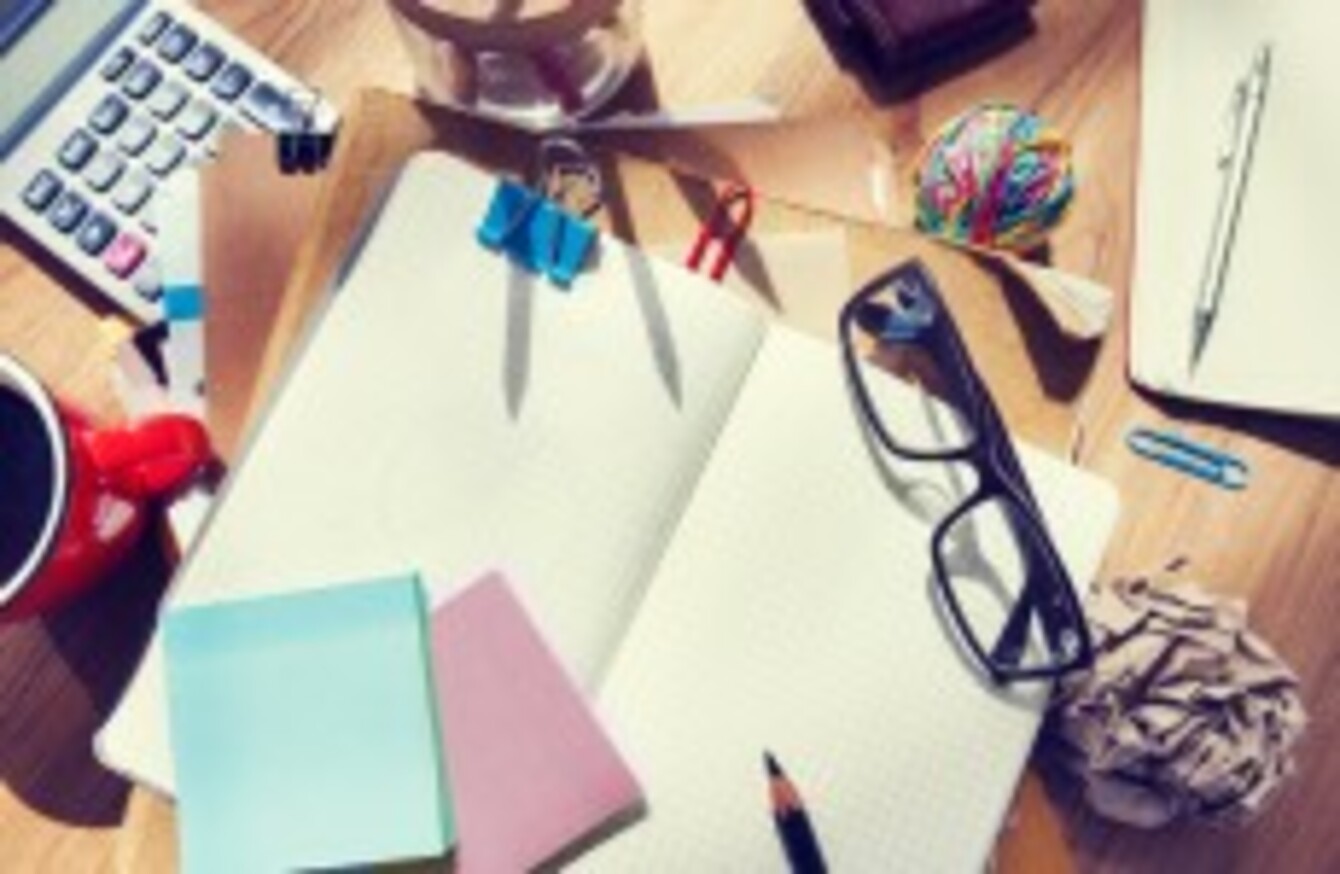 Image: Shutterstock
Image: Shutterstock
SO SCHOOL HAS started again and many are beginning to settle back into the routine of classes and study. For some, they will be studying for their Leaving Cert year which means that study methods, notes and schedules will have to be organised.
If you're in your Leaving Cert year (or you know someone who is), getting yourself set up for the year ahead is important. To help you get started, here are a number of apps and services that will help you start off on the right foot.
Types of learning
While it's easy to list out a number of apps and services that will help you out, it's important to highlight the different ways of learning. Essentially they boil down into three main methods.
Visual – Learning through visual aids (flash cards, images, etc.)
Audio – Learning through listening to notes (audiobooks, audio notes, etc.)
Kinesthetic – those who learn better by action (completing problems, games, etc.)
Like all services, it difficult to say which ones will work and which won't. You may have an idea of the type of learner you are, but if not, now is the time to see what works and what doesn't.
Like all things in life, different people have different approaches so if doing something doesn't feel right, change it and move onto the next idea.
Notes
Evernote
For: Desktop, iOS, Android, Windows Phone
Cost: Free
Learning type: Visual, Audio
One of the most popular note taking services out there and for good reason. Evernote syncs together all your projects and notes together, written, visual, audio and others are brought together in the one place.
Memrise
For: Desktop, iOS, Android
Cost: Free
Learning type: Visual
Flash cards are a handy way of learning notes in quick succession and Memrise is one of the best apps for learning this way. There are a number of subject and topics covered already, but the real value is in creating your own versions. Handy when you want to sum up a topic in a few flashcards.
AudioNote
For: Desktop, iOS, Android
Cost: €4.49 iOS, €1.49 Android (part of back to school deal)
Learning type: Audio
As a rule, most smartphones come with their own voice recorder so provided you can get over the horror of listening to the sound of your own voice (or better yet, get some of your friends to put together audio notes and share them), then that might be a better alternative.
However, if you're relying on yourself to take notes, then it's worth having a service like AudioNote handy. It doubles up as a notepad in case you're recording something and need additional info like diagrams for future reference.
Study timing
Toggl Time Tracker
For: Desktop, iOS, Android
Cost: Free
Learning type: N/A
Probably one of the best time-management apps out there, Toggle allows you to break down your schedule into manageable chunks. Want to spend 30 mins on Maths and then an hour on Irish? Sure thing.
More importantly, it also allows you to see where you're losing time in case you're having problems sticking to a schedule.
Dayflow
For: iOS
Cost: €2.69
Learning type: N/A
Yes, this is a paid app, and the fact that it's only on iPhone limits its use somewhat, but you want a straightforward time management app, Dayflow fits the bill. It's better for focusing on the task at hand instead of long-term planning, mind.
Organisation
Wunderlist
For: Desktop, iOS, Android, Windows Phone
Cost: Free
Learning type: N/A
One of the most popular list applications out there, Wunderlist is handy for when you just need to put down what you need to complete. Since it a cross-platform service, it's easy to sync up both desktop and web apps.
Timetable
For: Android
Cost: Free
Learning Type: N/A
For those who like their timetables to be more visual, the appropriately named Timetable brings your entire schedule, both for school and study, into the one place. Handy for those who want all their schedules to be in the one place.
Class Timetable
For: iOS
Cost: Free (€0.89 for pro version)
Learning Type: N/A
Similar to Android Timetable above, Class Timetable provides a minimalist yet colourful interface for you to use. The free version allows you access to the most basic features while the pro version gives you notifications and view your week long schedule.
Focus and concentration
Focus@Will
For: Desktop, iOS, Android
Cost: €4 p/m or €34 p/y (comes with 30-day free trial)
Learning type: Kinesthetic
Concentration and focus are pretty difficult to obtain when you're studying for long periods. If you need to sit down and write out equations, notes or complete homework, it's better to drown out outside noises with something a little more helpful.
Focus@Will is one of the better examples out there, using ambient music to help reduce distraction and  At the very least, it comes with a 30-day trial so you can try it out and see if it has any effect before committing to it proper.
Spotify (well, any music app with study playlists)
For: Desktop, iOS, Android, Windows Phone
Cost: Free (Premium costs €9.99 p/m)
Learning type: Kinesthetic
Bear with us here. If you're the type of person who needs to work out problems to understand it, one of the things all music apps have are study playlists.
If you're going to be doing repetitive work (like compiling notes, or completing equations), you may as well have a playlist in the background. Practially all of said playlists focus on classical music, which is said to help learning. Whether it works for you is a different story, but it doesn't hurt to find out.
Next week: we look at the apps and services that will help you with specific subjects.