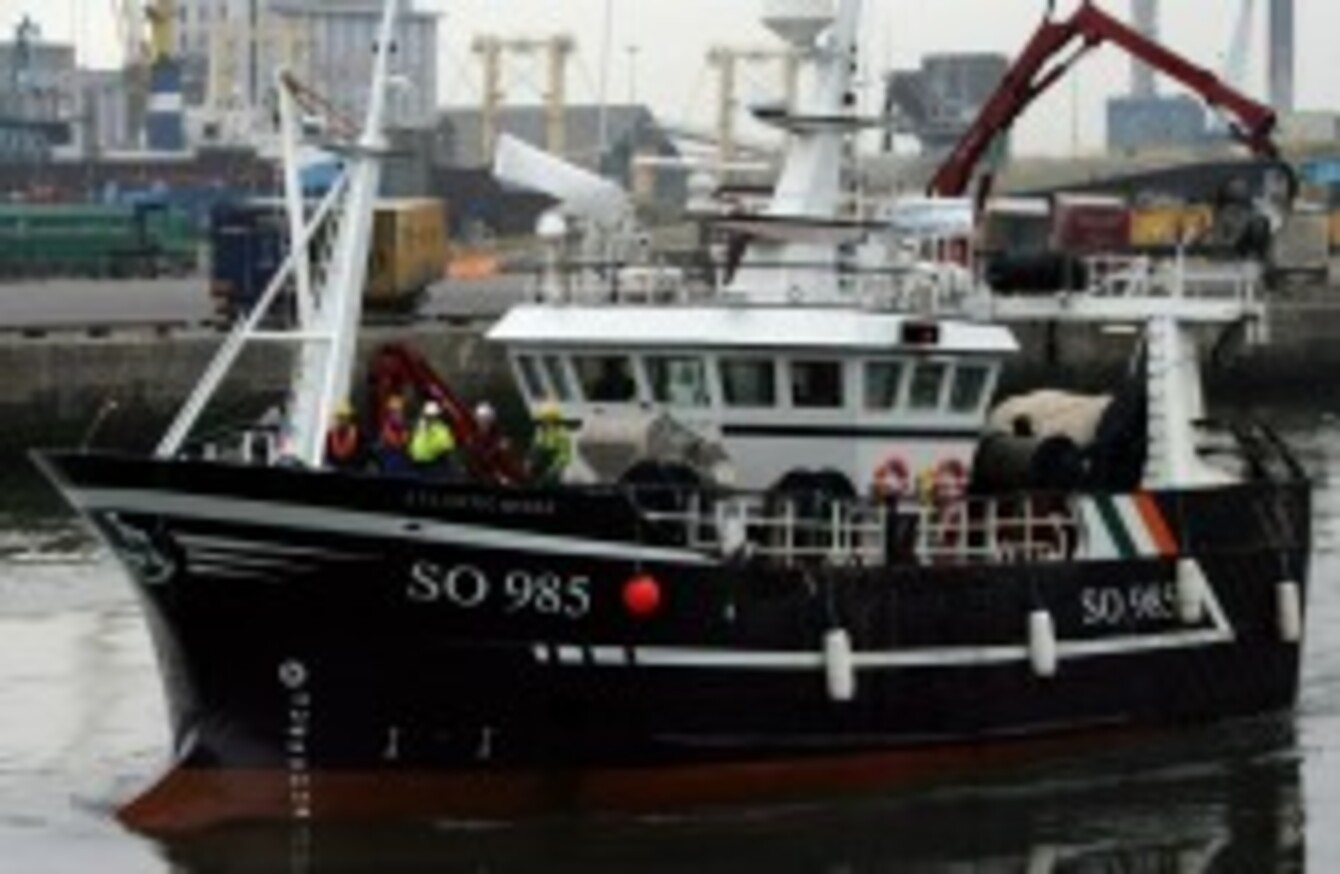 Image: Leon Farrell/Photocall Ireland
Image: Leon Farrell/Photocall Ireland
THE EU, NORWAY and the Faroe Islands have signed a deal on mackerel quotas but Minister for Agriculture Simon Coveney says that, although he welcomes the agreement, he couldn't support the final deal.
Iceland, who have staunchly defended their mackerel fishing in the North Atlantic, withdrew from the talks and were not part of the final agreement.
Iceland last year said that threatened sanctions against the country would be against international law.
The five-year agreement will see Iceland given no fishing rights in EU waters but places strict fishing quotas on the EU, Norway and the Faroese
The long-running dispute over the estimated €1 billion mackerel stock in the the North Atlantic intensified over the past six months with the EU claiming that Iceland and the Faroe Islands have increased their overall share of mackerel in the area from 5 per cent in 2005 to 52 per cent in 2013.
Minister for Agriculture Simon Coveney says that agreement "will protect against previous dangerously high levels of fishing" but that it is "certainly not ideal":
I was disappointed with an aspect of the final outcome which gave the Faroe Islands an increased 12.6 per cent share of the stock and set aside a further 15.6 per cent for Iceland, Greenland and Russia. I consistently argued at council and throughout these negotiations that the levels being proposed for these parties were too high and on that basis I could not support the overall deal.
Despite this, Coveney welcomed aspects of the deal that will see Irish mackerel quotas increase by over 60 per cent from the current 65,000 tonnes to 105,000 tonnes.
The minster's sentimemnt s were echoed by MEP Pat the Cope Gallagher, who said that it represented "good news" from an Irish perspective despite voicing concerns about how it will operate in the future.
"In the long term, it is worrying that the Faroe Islands have received a share of 12.6 per cent as a result of the agreement. This share is totally unjustified and must not result in long term losses for the Irish sector. " he said.
"Iceland has once again refused to co-operate fully with the other coastal states. As such, I firmly believe that trade sanctions now must come back onto the table," Gallagher added.