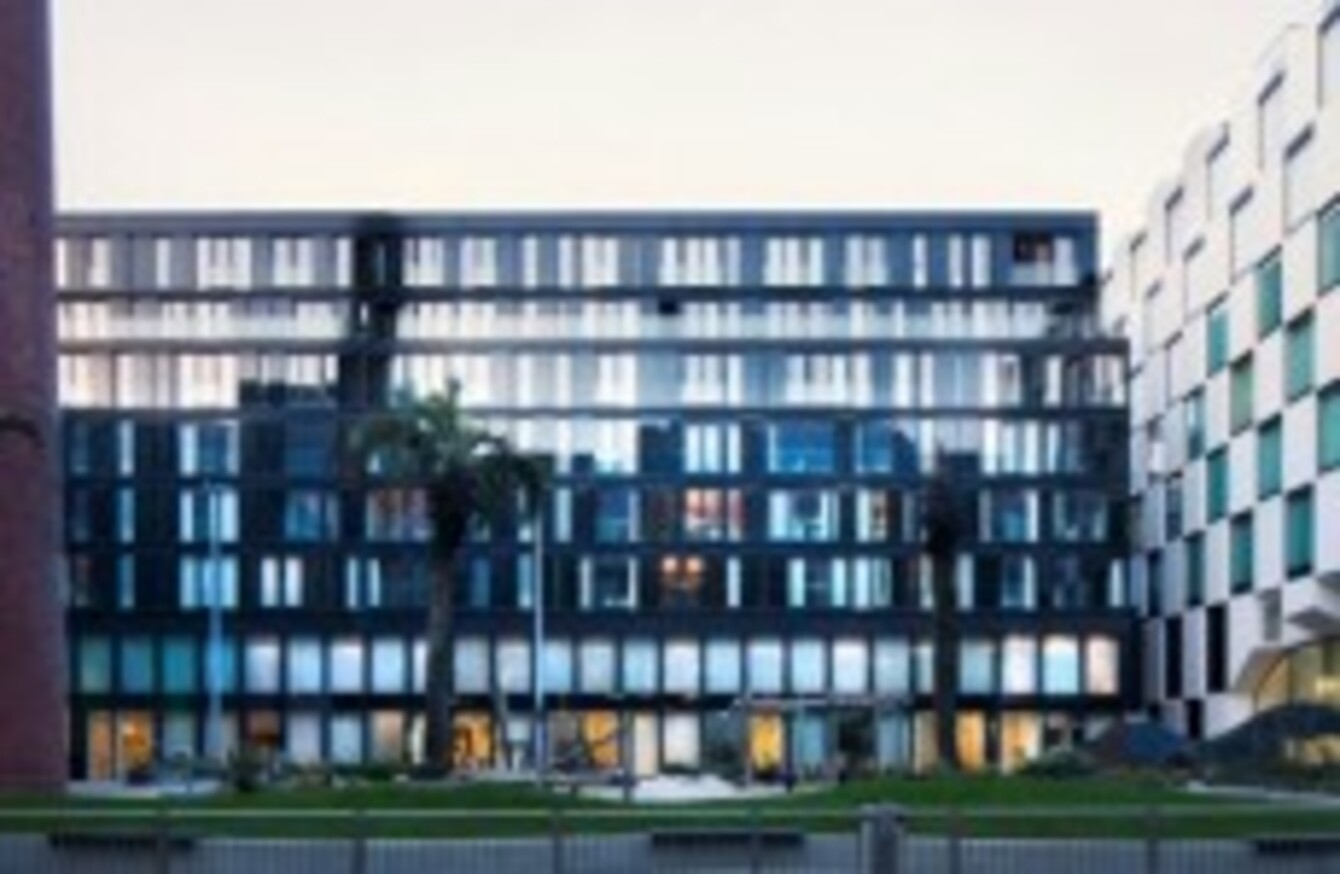 Image: Savills
Image: Savills
IRISH RESIDENTIAL PROPERTIES REIT has struck a deal to buy 84 luxury apartments attached to the Marker hotel in Dublin for €50.1 million.
The final price is some €10 million higher than the initial guide price sought when the properties were put on the market less than two months ago, an indication of rapidly rising prices in the Irish commercial property market.
The Marker hotel, which is also owned by seller Brehon Capital Partners, is not included in the deal.
It is the second major commercial property transaction BCP has been involved in in recent weeks, having bought the Mount Juliet hotel in Kilkenny last week for €15 million.
Up to 15 parties had expressed an interest in the Marker residences, again reflecting renewed interest in bulk sales of Irish property.
The buyer, the Irish Residential Properties REIT is listed on the Irish stock exchange, but is an investment vehicle of North American giant Capreit, which raised €200 million for investment in the Irish market earlier this year.
Principals involved in the Irish side of the operation include industry veteran Aidan O'Hogan.
It is their first major acquisition in the Irish market.
A spokesman for Brehon said that the company is a committed long term investor in the Irish market and anticipates re-investing proceeds in future opportunities.
In addition to the Mount Juliet hotel, BCP has been linked to the Mount Wolseley hotel and spa in Carlow, which entered examinership earlier this year with €60 million in debts.
IRES chief executive David Ehrlish said: "The marker residences are luxury properties which we believe have significant upside potential, particularly given their strategic locatoin and the exciting redevelopment proceeding in the docklands district."
"We see this property positioned right at the hub of what will become one of Dublin's most vibrant communities for years to come."