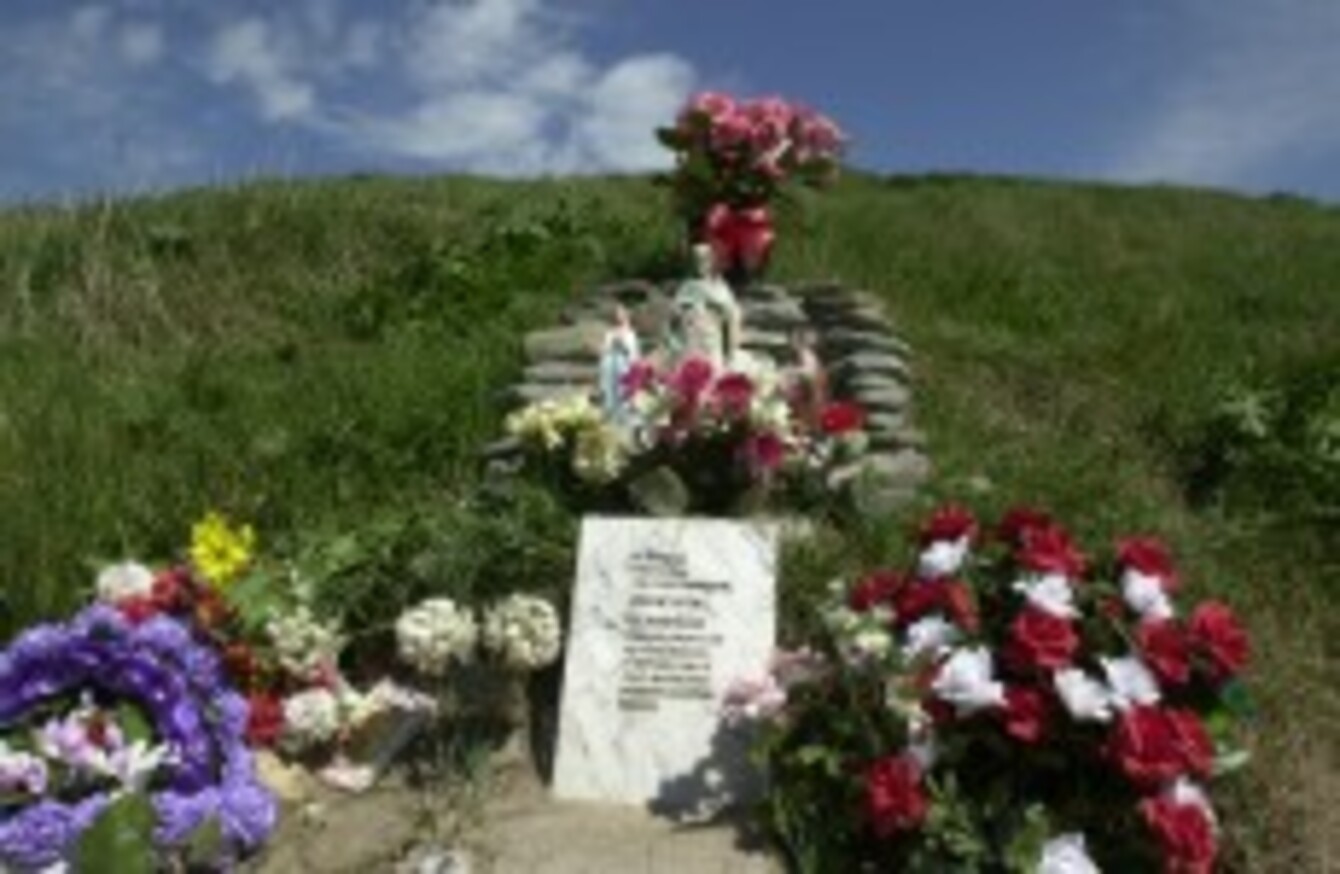 A memorial to Jean McConville at Temple Town beach in Co Louth
Image: Photocall Ireland
A memorial to Jean McConville at Temple Town beach in Co Louth
Image: Photocall Ireland
CLAIMS THAT SINN Féin leader Gerry Adams ordered the murder of Jean McConville must be investigated, her daughter has claimed.
The mother-of-ten vanished in 1972 and was secretly buried on Temple Town beach in County Louth. Her body was discovered in 2003.
Helen McKendry was 15 when her mother was abducted and murdered by the IRA.
She says that the governments in Dublin, Belfast and London should treat the murder as a "war crime".
"I will campaign on this until the day I die – until I get to the truth," McKendry told The Belfast Telegraph.
She says that she is planning a civil case and has backing from an unnamed businessman here in the Republic.
"If it was any other country it would be investigated like a war crime."
The scrutiny comes after the airing of the BBC/RTÉ documentary The Disappeared, in which the now-deceased former IRA man Brendan Hughes claimed Adams had ordered the murder.
"There's only one man who gave the order for that woman to be executed," Hughes said.
That man is now the head of Sinn Fein.
Adams has strenuously denied any involvement in the murder.
"I had no act or part to play in either the abduction, the killing or the burial of Jean McConville, or indeed any of these other individuals and Brendan is telling lies," he said.