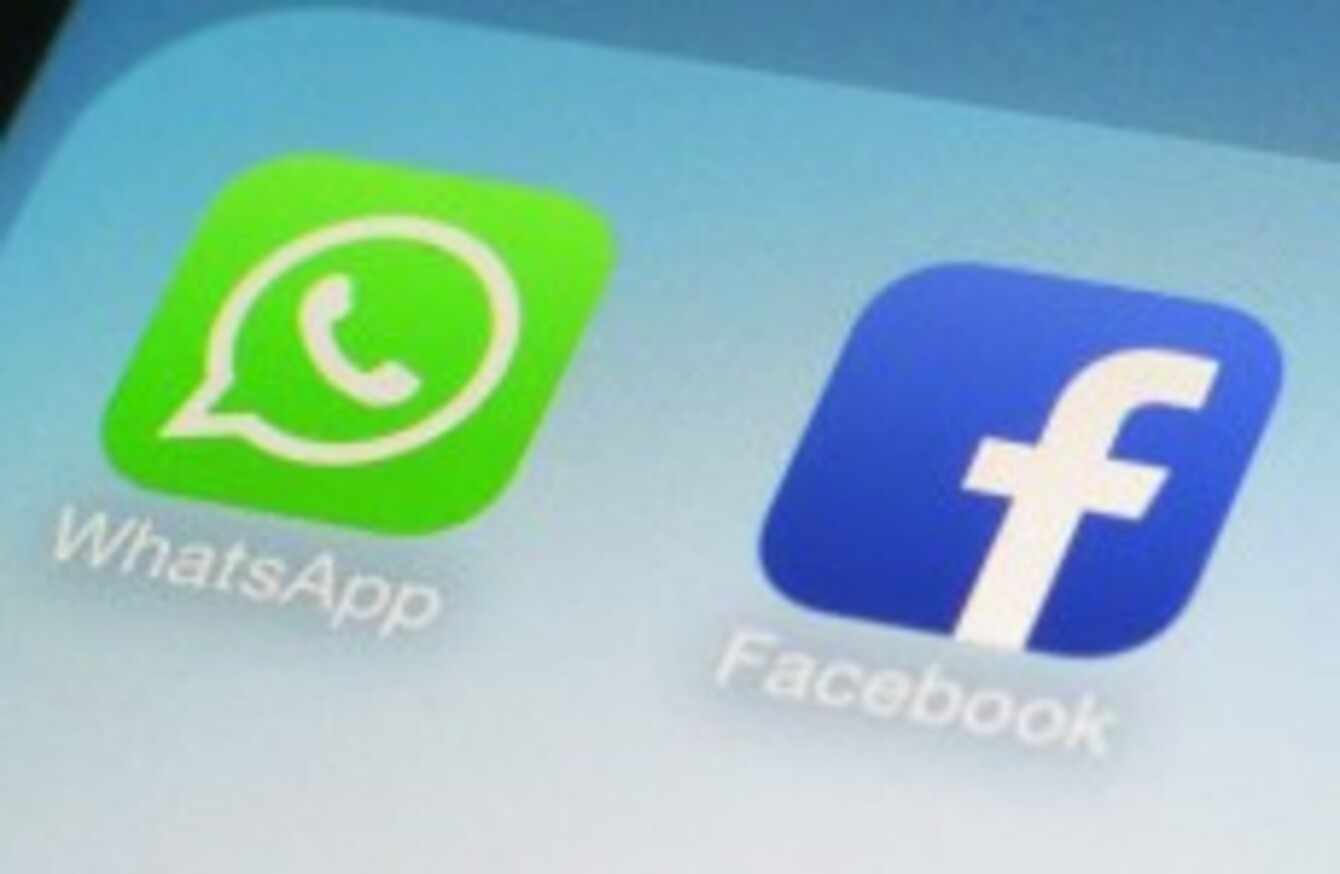 Image: AP Photo/Patrick Sison
Image: AP Photo/Patrick Sison
IF FACEBOOK'S PURCHASE of WhatsApp for $16 billion has highlighted one thing, it's that mobile messaging apps are big business.
Whether you agree with the valuation or not, the fact that such deals (and bids) are being made shows how important an area it is and how much the biggest web and digital companies want to control it.
Yet with the two biggest messaging apps purchased in the space of a week – Viber was purchased for $900 million last week – what does that mean for the other popular messaging apps out there?
Why was this purchase so important for Facebook?
The short answer for Facebook (and any other company that decides to invest in the area) is it gives them access to mobile users. WhatsApp has one of the fastest user growth rates for any app or service, and shows no signs of slowing down.
In the space of three years, it's grown to 450 million monthly active users, and over 320 million daily active users, making it bigger than the likes of Twitter and other similar social apps. The majority of its users are younger, in the 15 – 30 year old age group, and savvier with mobile products.
Also, the sheer volume of messages sent through the app is another factor. WhatsApp sends 20 billion messages per day, double the amount Facebook does so there's a clear indicator of communication there.
The massive price could have been down to other parties being interested. Google reportedly made an offer of $10 billion for the app as well, which could have forced Facebook into making a better deal.
Will this mean changes to WhatsApp?
Going by previous purchases, it's unlikely there will be any changes to it for the next few months at least. Chances are the deal will work similarly to Instagram in that the service won't change fundamentally – there's no forced interaction with Facebook for example – but may see some tinkering, although not to the same level as Instagram.
The lack of talk about Instagram Direct, the private image messaging service set to challenge Snapchat, or Instagram Video in recent times, both of which were reactions to Snapchat and Vine respectively, suggests neither hadn't the impact they intended. The chances of Facebook making the same mistake twice is much lower now that it has a better handle on mobile.
What happens with Messenger is another story. In the company's earning call last month, Mark Zuckerberg spoke about the importance of groups and growth coming from that area. It's likely the two will intersect as Messenger's role, before today, changes from an app competing in the mobile messaging space into an extension of the main site.
(Image: Facebook/App Store)
What else is out there?
While WhatsApp is the most popular messaging app out there, there are still a number of rivals who are growing at a similar pace. The five most notable examples in the field have their own approaches to the market with some like Viber already snapped up.
Viber
From: Cyprus
Monthly active users: 300 million
The messaging app was recently purchased five days ago by Japanese company Rakuten for $900 million. Rakuten, an eCommerce company which offers services like financing, shopping and online video, already had 200 million users and will find a lot of use for Viber's 300 million members.
(Video: viberapp/YouTube)
Line
From: Japan/South Korea
Monthly active users: 350 million
Of all the services featured here, Line is probably the biggest threat as it's more than just a messaging app. With a large network of connected apps, available on the App Store and Google Play, and digital content on it, it shares more similarities with Facebook than it does with WhatsApp.
Currently, its main audience is based in Asia, but it's profitable – it made $338 million in revenue in 2013 – and is considering going public, where it could be valued at around $10 billion.
With the plan now to focus on Europe and Latin America and have 500 million users by the end of the year, chances are you will be hearing a lot more about it over the coming months.
(Video: giiks/YouTube)
WeChat
From: China
Monthly active users: 272 million
Another major player in Asia, WeChat's main advantage is how dominant it is in China as its userbase tripled in the last year to 272 million.
#Open journalism No news is bad news Support The Journal

Your contributions will help us continue to deliver the stories that are important to you

Support us now
The company that owns WeChat, Tencent, is currently investing in developing eCommerce on both WeChat and QQ, and much like Line, it wants to be an all-in-one service by offering shopping, gaming and banking among other things.
BlackBerry Messenger
From: Canada
Monthly active users: 80 million
While having an incredibly turbulent few years, the former smartphone giant has had good news in the form of its own messaging service. When it released its own messaging app on iOS and Android back in October, BlackBerry saw 40 million users register in the first two months and now has 80 million active users, half of which use non-Blackberry devices.
The news of WhatsApp being sold off saw the company's value increase by 9 per cent, and if growth continues, it could become the company's new foundation.
(Video: BlackBerry/YouTube)
Snapchat
From: US
Monthly active users: Unknown (estimated to be 30 million)
The self-destructing messaging site has been pretty quiet since it turned down a $3 billion offer from Facebook (and $4 billion from Google if you believe the rumours). It currently processes 400 million messages a day, and is planning to grow its team as it ramps up its service.
The company has never revealed how many monthly active users it has, but recent estimates say it has more than 30 million monthly active users. Apart from Viber, Snapchat is the app most likely to be purchased, but whether it will receive a similar bid to Facebook's one a year or two down the line is anyone's guess.
(Video: Snapchat/YouTube)