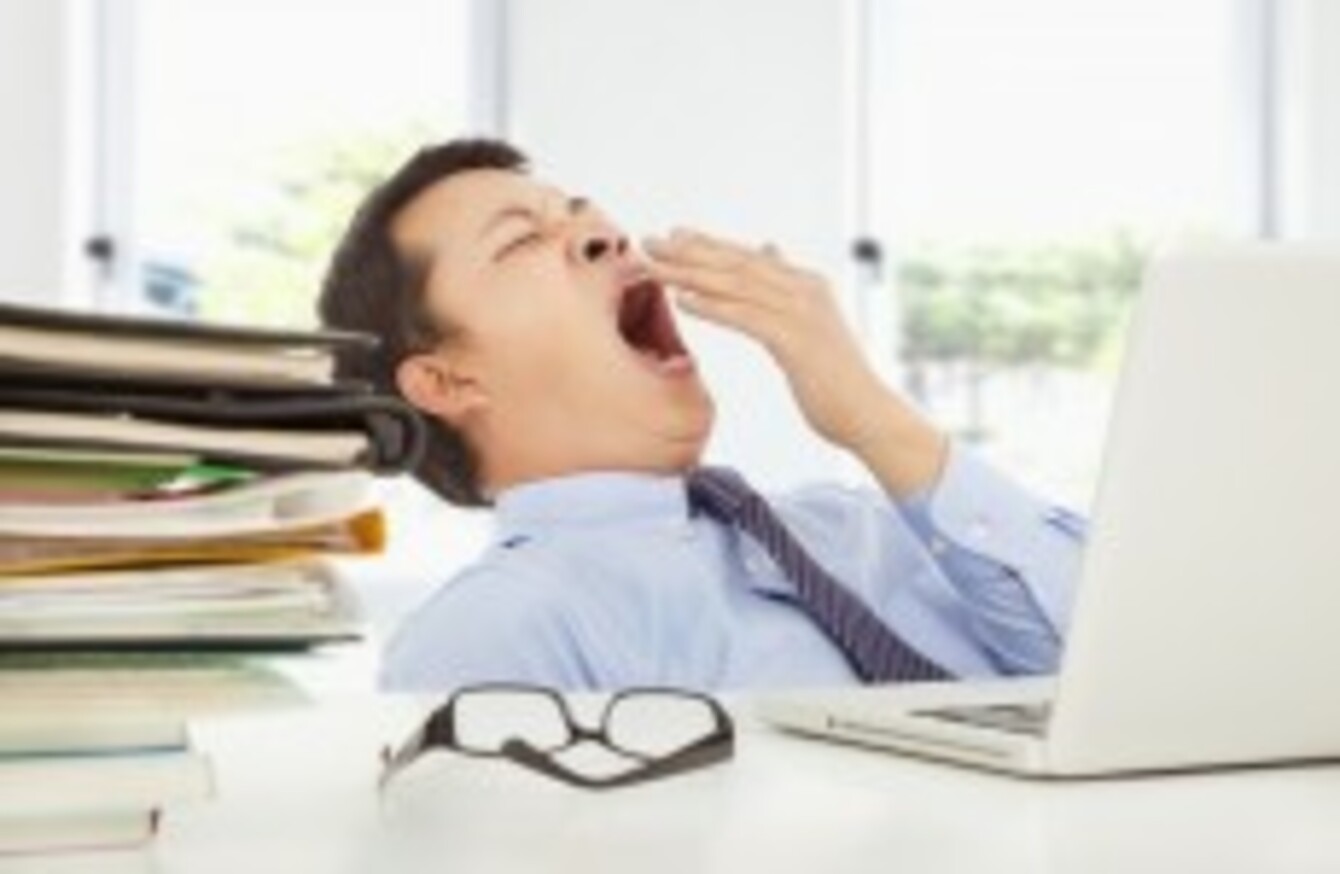 Image: Shutterstock/Tom Wang
Image: Shutterstock/Tom Wang
IT SEEMS THAT Irish jobseekers are not being quite as original on their CVs as they might think.
Apparently today is the busiest day of the year for people taking the bit between their teeth and planning a career change by updating their resumé on LinkedIn.  And when it comes to attracting employers we all want to stand out from the crowd.
Unfortunately, according to stats released by the careers network many of us are overusing certain words and phrases on our online profiles and boring the pants off our would-be bosses in the process.
The top 10 overused buzzwords/phrases on Irish LinkedIn profiles are:
motivated
enthusiastic
passionate
driven
track record
creative
extensive experience
responsible
communication skills
ambitious
Go on, be honest, you've been guilty of a few of them (though hopefully not all).
Ireland's list of CV sins differs from the global lineup slightly.  It seems we are more fond of having good communication skills than we are of being 'strategic', and are more ambitious than we are 'expert'.
The number one infraction both worldwide and in Ireland, however, is 'motivated', a word so dull those condemned to sift through job applications would probably sooner hear nails on a blackboard.
So what can you do to escape the black hole where CVs go to die? Spokesperson for LinkedIn Europe Darain Faraz says it's all about being more colourful and less predictable.
"You need to show individuality, and take your professional portfolio seriously by making examples of your work available online," he says.
It is also a good idea to find people that are already in your dream job and take inspiration from how they make themselves stand out from the crowd.
And remember, careers are dynamic things so it's important to update your profile periodically.
Sound advice.