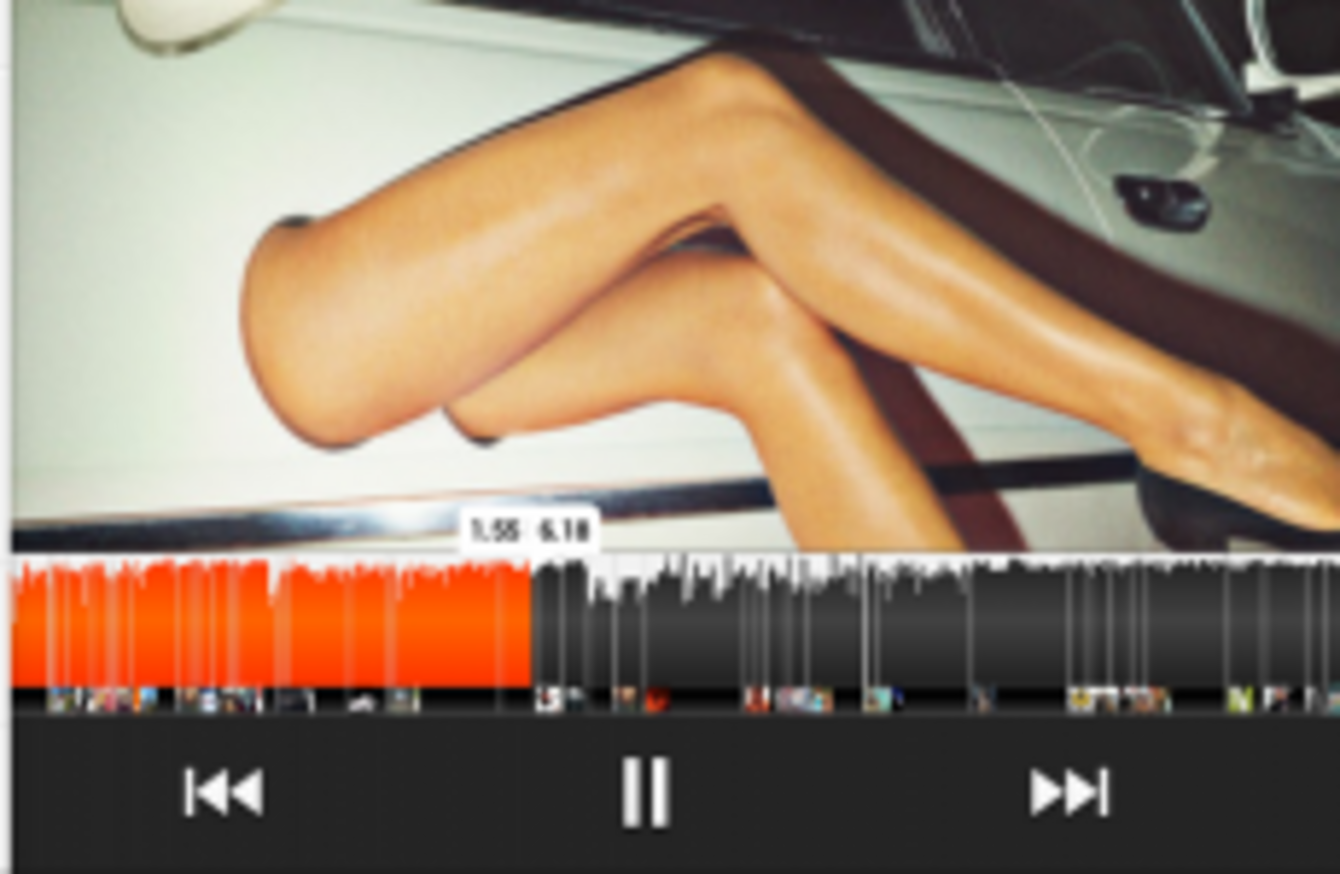 Image: Soundcloud/Google Play
Image: Soundcloud/Google Play
WE'VE NEVER BEEN more spoiled for choice when it comes to music. As the amount of songs and albums at our fingertips grow in number, so do the number of ways we can listen to them.
While there are a lot of music streaming services out there, there are also a vast number of apps, plugins and sites which focus on moods, upcoming artists and even track your listening habits.
Here's our pick of the bunch.
Spotify
For: Desktop, iOS, Android, Windows Phone
Cost: Free, €9.99 p/m for Premium
The most popular music streaming service out there and for very good reason. A vast catalogue containing 20 million songs and high-quality streaming has made it one of the most successful services out there.
The only issues is the free service is very limited on smartphone, only allowing you to listen to playlists and encouraging you to pay for the Premium version, while its interface can feel a little rigid in comparison to other services.
(Image: Spotify/Windows Phone)
Soundcloud
For: Desktop, iOS, Android, Windows Phone
Cost: Free, €3 or €9 p/m for pro and unlimited plan
Soundcloud isn't exactly a music streaming service, but it's home to both emerging artists and a lot of podcasts, meaning it fills a gap not really addressed by its competitors.
Getting the most out of it requires you to do some searching on your end, but it's great for discovering new bands and artists that mightn't be on the other services.
The pro versions are really designed for music artists and podcast creators, meaning most of us will settle for the free version.
(Image: Soundcloud/Google Play)
Deezer
For: Desktop, iOS, Android, Windows Phone,
Cost: Free, €4.99 and €9.99 p/m for Premium or Premium+
With 30 million songs available, Deezer has one of the largest music collections out there. While the first month is free, your listening time is cut down to two hours per month, meaning you'll have to upgrade.
Upgrading to Premium or Premium+ not only removes the listening limit, but gives you access to higher quality tracks on top of the usual mobile access.
(Image: Deezer/App Store)
Rdio
For: Desktop, iOS, Android, Windows Phone
Cost: Free, €4.99, €9.99 and €17.99 p/m
One of the closest rivals to Spotify, Rdio has one of the best interfaces of the streaming apps available and has a similar sized collection of music.
The free version lets you listen to its music on desktop for up to six months, but you will have to pay if you want to continue beyond that or if you want mobile access.
The audio quality isn't as good as other rivals, but if you're just listening to it from your headphones, you won't really notice the difference.
(Image: Rdio/Google Play)
Google Play Music
For: Desktop, iOS, Android
Cost: Free, €9.99 p/m for full version
A relatively new entrant (in Ireland at least), Google Play Music also has 20 million songs in its collection, but the free version is more limited than you would expect.
It allows you to upload up to 20,000 songs from your own collection which you can listen to across all devices, but unless you're a music nut, you probably be better off being selective and saving them onto your smartphone.
It does have its perks like themed stations based on any artist, album or song with unlimited skips, but you'll have to pay to get the benefits.
(Image: Google Play Music/Google Play)
Soundwave
For: iOS, Android, Chrome
Cost: Free
Adding an extra layer to your music listening, the Dublin-based app has gone from strength-to-strength over the last few months, making tweaks and improvements to the service without compromising on what makes it great in the first place.
The latest update comes in the form of a Chrome plugin, which also tracks your desktop listening habits, as well as Pandora and Soundcloud.
(Image: Soundwave/Chrome Store)
TuneIn Radio
For: Desktop, iOS, Android
Cost: Free, €3.58 for full version
TuneIn Radio is the odd one in this list as instead of offering music to listen to, it streams commercial radio stations and shows from all over the world as well as podcasts.
While there is a free app, the paid version allows you to record live radio whenever you want so if you're regularly jumping in-between stations in different countries, or want an alternative to the traditional podcast apps, it's worth a look.
(Image: TuneIn Radio/Google Play)
8Tracks Radio
For: Desktop, iOS, Android, Windows 8
Cost: Free
If you're looking for music that suits a certain mood, 8Tracks Radio is the app for you. There are more than one million curated playlists catering for genres as well as for occasions like exercising or relaxing.
(Image: 8Tracks Radio/Google Play)
Streamus
For: Chrome
Cost: Free
Not strictly an app per say, but if you primarily listen to music through YouTube, and want an easier way to do it, then Streamus is worth a look. It's basic in comparison to the other services here, but if you know what music you want to hear, it's a handy option.