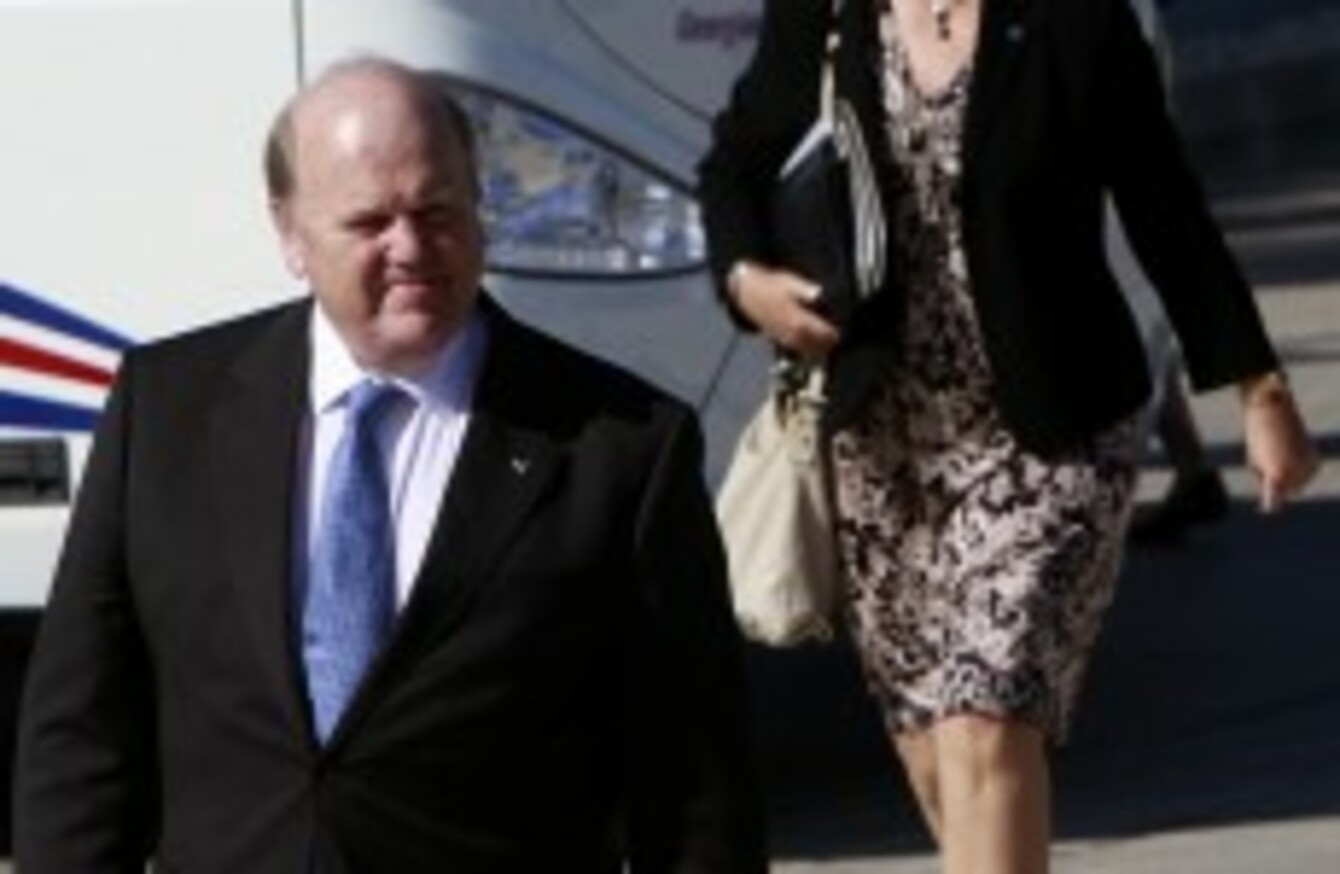 Image: Petros Karadjias/AP/Press Association Images
Image: Petros Karadjias/AP/Press Association Images
FINANCE MINISTER MICHAEL Noonan has described the European Central Bank as "more eager" to move forward on a bank debt deal for Ireland.
Speaking after two days of informal meetings with his European counterparts in Cyprus, Noonan told reporters that a number of people – whose assistance he had been recruiting – spoke to the ECB in connection with Ireland's €30 billion Anglo Irish Bank promissory notes. He singled out IMF chief Christine Lagarde for particular praise.
He also told RTÉ's News at One that there was now "very strong support at political level" to make the country's debt more sustainable.
Eurogroup head Jean-Claude Juncker said yesterday that Ireland could be given more favourable terms on its international bailout if a deal is reached on its banking debt. "We will discuss possible improvements of the well-performing programme at one of our next meetings," Juncker said at a press conference after a meeting of eurozone finance ministers on Friday.
Ireland's next expected payout of €3 billion is not until March 2013 and Noonan said there is no rush to complete a deal.
Earlier today, Sweden dismissed all proposals that could lead to European banks being placed under the supervision of the ECB. Finance Minister Anders Borg called such moved "completely unacceptable", adding that there were a number of countries within the EU – but outside the eurozone – which felt the same.
"We cannot accept that the money of Swedish taxpayers is used to bail out foreign banks," he explained.