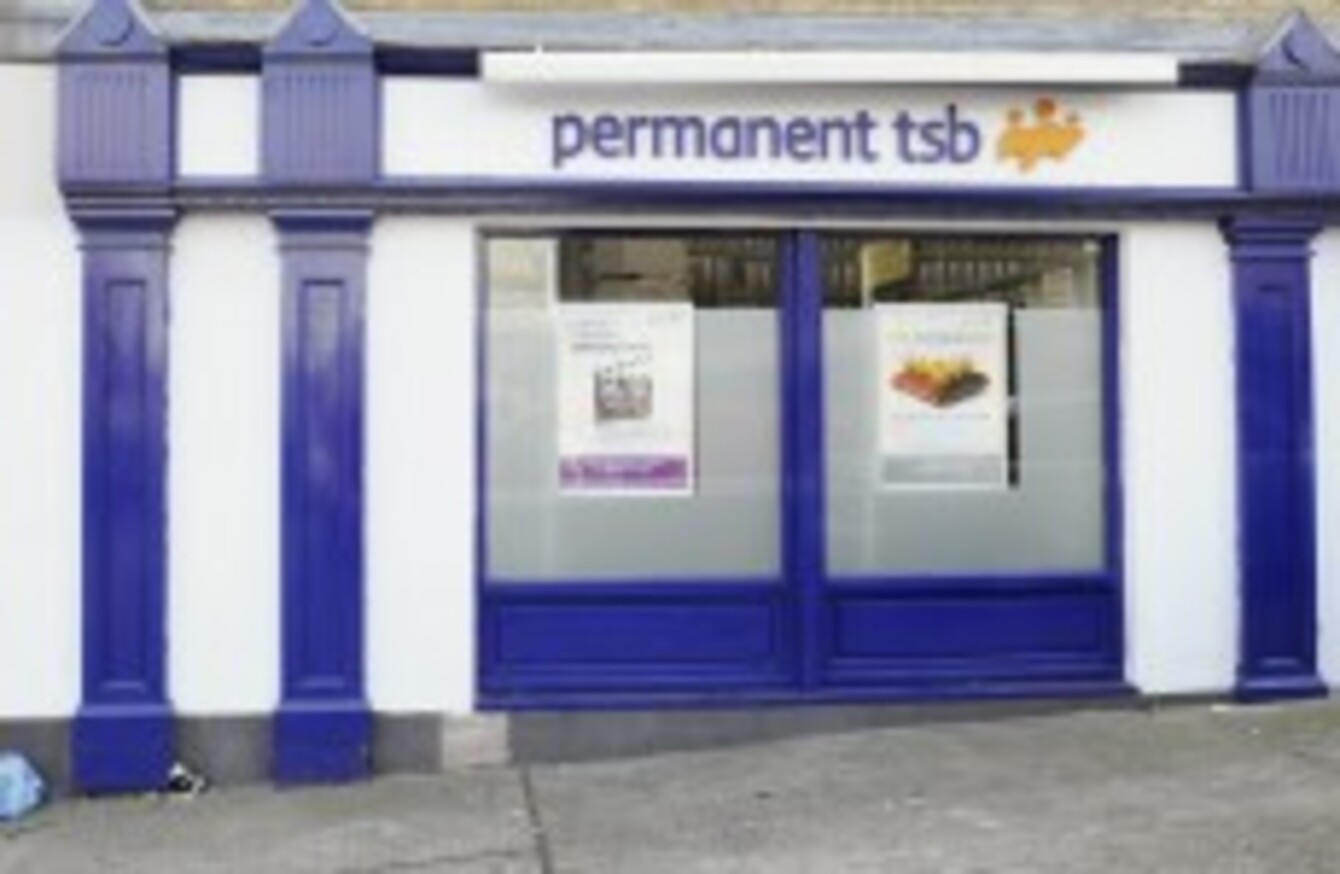 Image: Photocall Ireland!
Image: Photocall Ireland!
THE NEWLY-APPOINTED chief executive of Permanent TSB has said the bank's latest results, which show a loss after tax of €566 million, "are no surprise".
The group said the figure for the first six months of 2012 includes provision for loan impairments of €437 million and a further €130 million in exceptional items.
The core operating loss for the period was still €21 million but this is €5 million less than in the corresponding period of last year.
The figures highlight the challenge ahead, Jeremy Masding said in a statement accompanying the interim results, adding that the group was under no illusions about its current situation. "Thankfully we've made huge progress agreeing a strategy and implementing the tough decisions we need to take to recover from this unprecedented crisis."
The provision for impairments has risen considerably in the year, up from €333 million to €437 million since June 2011. The bank said €92 million of the €104 million increase has been seen in the bank's commercial mortgage portfolio.
Just over 14 per cent of the lender's total Republic of Ireland residential mortgages are currently in arrears for more than 90 days. The vast majority (13.2 per cent) of these are owner occupied properties.
Other key figures from the residential mortgage portfolio show:
17.3 per cent of the €18.3 billion in mortgages are "non-performing"
28.4 per cent of the €6.6 billion buy-to-let mortgages are "non-performing"
19,489 owner-occupied properties have fallen into arrears, an increase of more than 2,500
Masding said that he feels a "greater responsibility" to ensure he turns ptsb into a "sound, rational and ultimately profitable" institution to protect the taxpayers' investment and support in the bank.
"The current banking model in Ireland – across the industry – is not rational but I'm optimistic that we are beginning to see moves to address this and that will ultimately be of benefit to the wider economy," he concluded.
The bank's total capital ratio has increased from 17.9 per cent (December 2011) to 21.5 per cent. The loan to deposit ratio has dropped to 190 per cent.