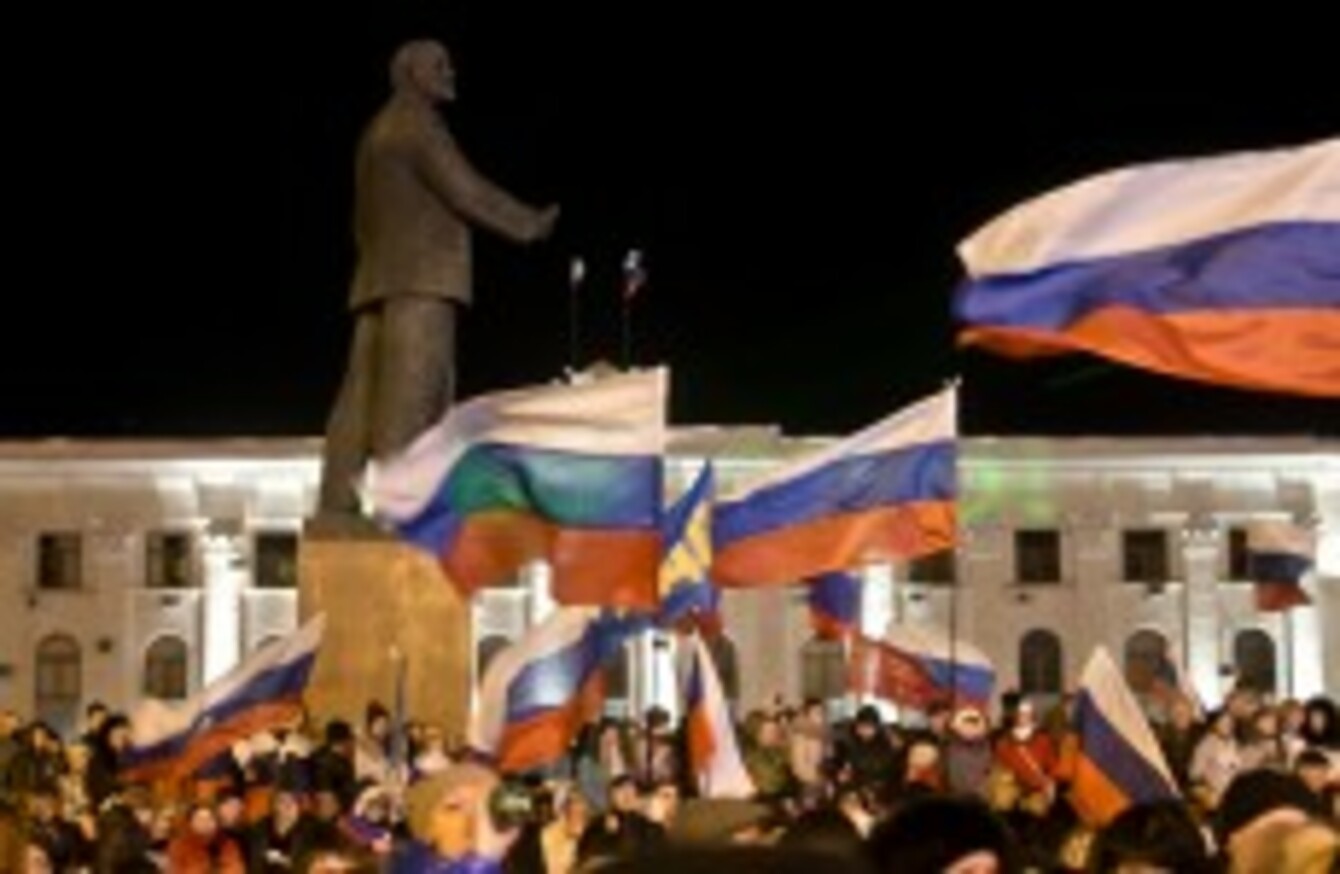 Image: AP Photo/Vadim Ghirda
Image: AP Photo/Vadim Ghirda
VOTERS IN CRIMEA have overwhelmingly endorsed a referendum to split from Ukraine, with 96.6 per cent of voters in favour of the move.
Russia has, unsurprisingly, hailed the results of the referendum, but the West isn't so happy. Ireland is one of many countries which has said the vote was illegal while the EU has vowed to impose sanctions.
What do you think: Should Europe accept that Crimea wants to rejoin Russia?

Poll Results:
I'm not sure/don't know (1073)