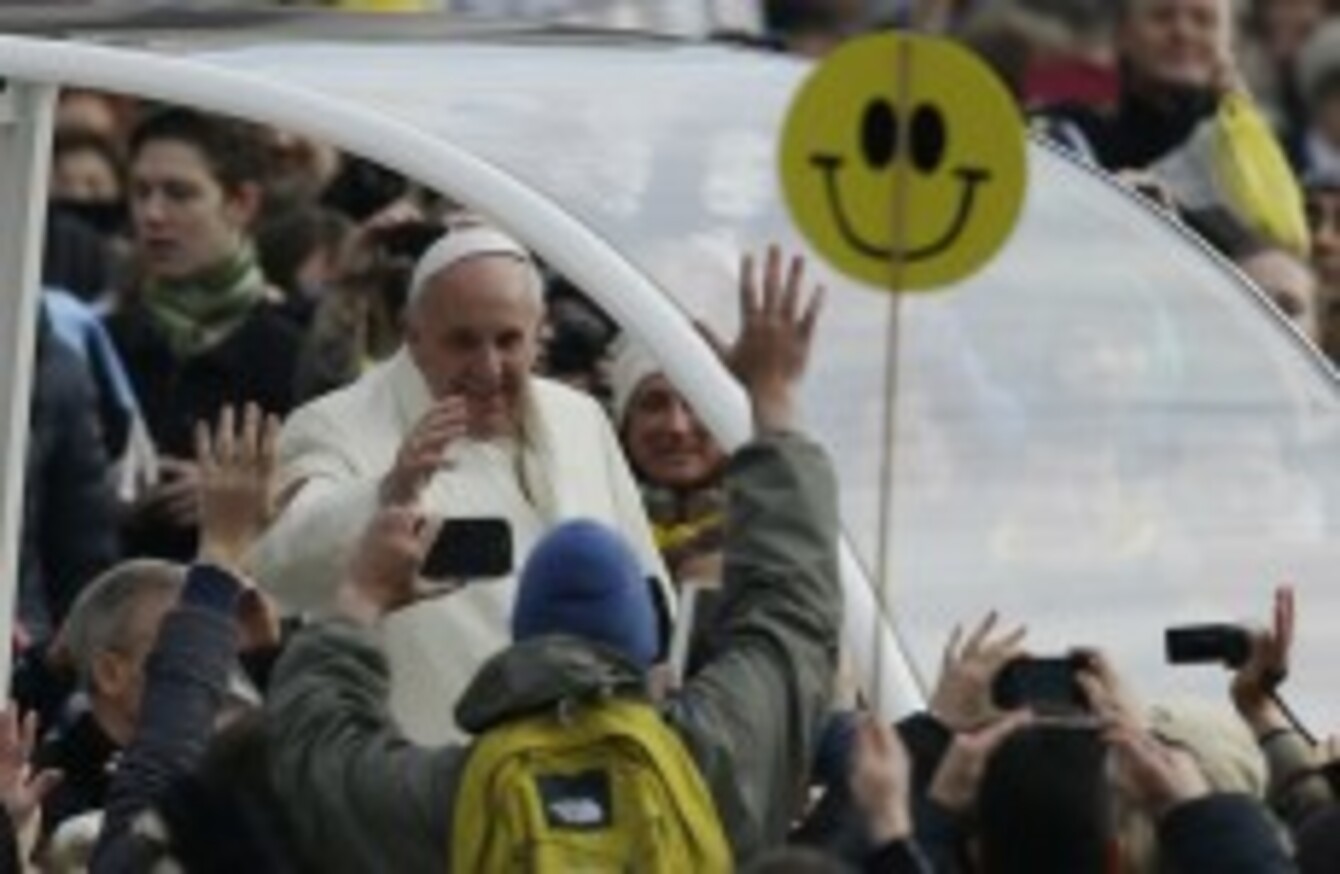 Image: Gregorio Borgia/AP/Press Association Images
Image: Gregorio Borgia/AP/Press Association Images
RELIGIOUS PUBLISHER AND bookshop chain Veritas says a booklet authored by Pope Francis has been hugely popular with Irish readers — selling some 11,000 copies.
Normally, an 'apostolic exhortation' of its kind would sell around 500 copies, a spokesperson for Veritas said.
"Due to the great interest shown in Pope Francis by our customers, we planned for an official print run of three thousand copies – and these sold out almost immediately," Director of the bookstore chain Maura Hyland said.
"To date Veritas has sold 11,000 copies and Evangelii Gaudium is now on its fourth print-run."
The text has also appeared several times in the non-fiction category of the Irish best-seller lists in recent months.
"Clearly there exists a huge level of public interest in what Pope Francis is saying and doing," Hyland said.
An apostolic exhortation is a communication from the Pope that urges people to implement a particular aspect of the Church's teaching, but does not define Church doctrine.
The Pope is publishing a longer book — a collection of essays and speeches — this summer.
Disappointingly, the hugely popular Pontiff has missed out on a book-naming open goal by declining to opt for the title 'To Be Frank…'. The new book will be called The Church of Mercy: My Vision for the Church.