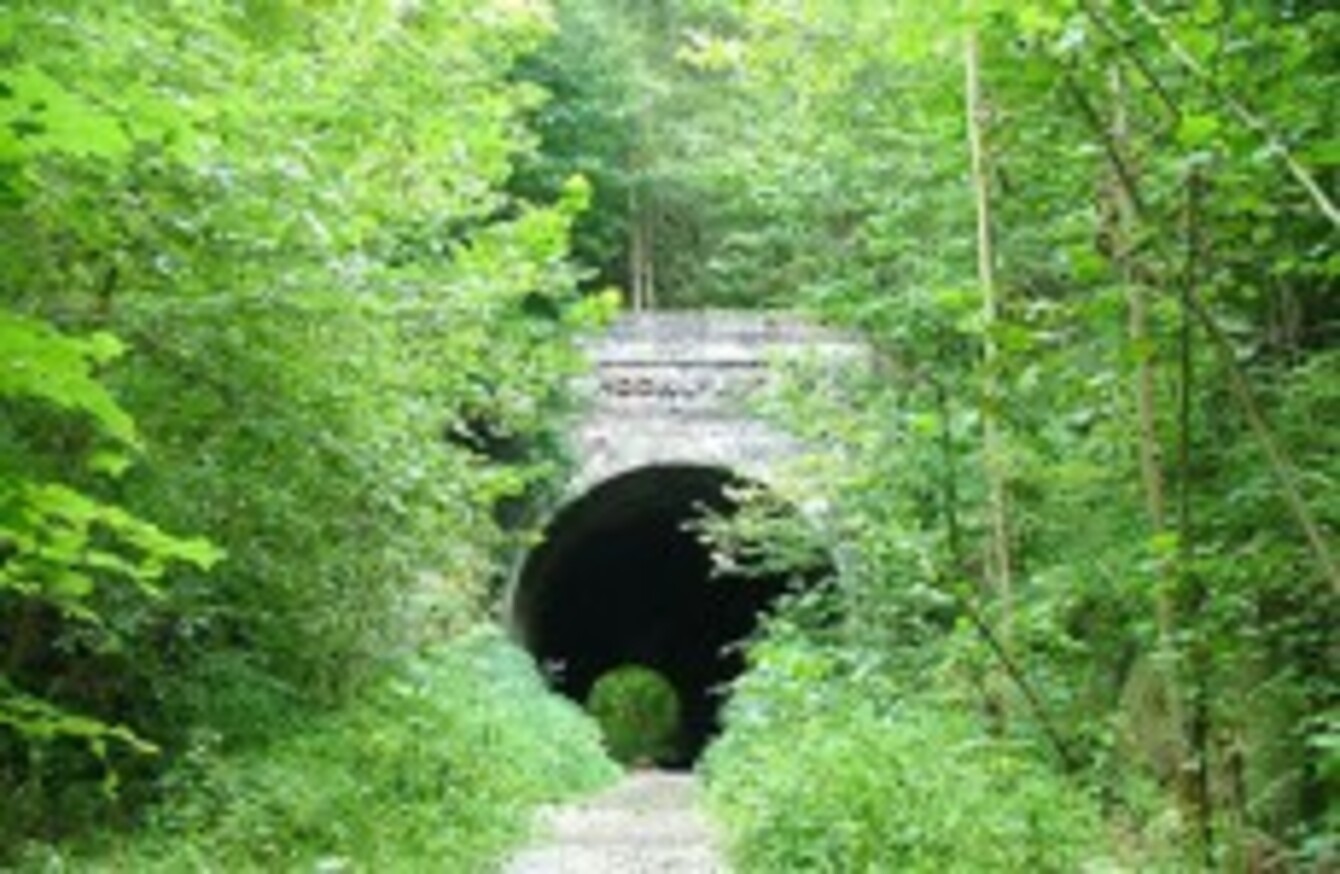 WE DECIDED TO take a look at some of the locations on Earth which humans have left behind – here's what we found…
Moonville, Ohio
Train traffic around Moonville dramatically increased after the Baltimore and Ohio Railroad bought out the Marietta and Cincinnati Railroad in 1887. By the 1900s, coal mines began closing down, and the population of the town began to scatter. The last family to leave the town did so in 1947. Most of the buildings had disappeared by the 1960s, and there is now very little to tell the site by— only the town cemetery, and the Moonville tunnel, which is a subject of many ghost stories.
Moonville Tunnel
Sesena, Spain
Once projected to become the Manhattan of Madrid, the town now sits quietly, thanks to Spain's housing market crash and economic implosion. 30,000 people were due to reside in Sesena; of the 13,000 homes originally planned to be constructed, only 5,100 were built. Most of them are now inhabited by Spaniards who bought them as investments, but are now competing to offload them at huge losses.
North Dakota's Emptied Prairie
In the early 20th century, farmers swarmed in and settled down in the seemingly promising North Dakota prairie. Towns and homesteads were built based on these hopes. The settlers believed that rain followed the plow, but they were proved wrong by Mother Nature; following years of unsuccessful attempts to cultivate the land, many of the farmers have since left for greener pastures, leaving ghost towns in their wake.
The Village of Pegrema, Republic of Karelia, Russia
This town was abandoned after the Russian Revolution, leaving behind wooden peasant houses facing the lake.
Pegrema, Russia
#Open journalism No news is bad news Support The Journal

Your contributions will help us continue to deliver the stories that are important to you

Support us now
Oradour-sur-Glane, France
The town was destroyed in 1944, when a total of 642 of the town's residence were killed by the Waffen-SS on June 10, 1944. The only known survivor is Marguerite Rouffanche, aged 44.
Dallol, Ethiopia
Dallol holds the record for the highest temperature for an inhabited location on Earth, the average annual temperature being 35 degrees Celsius, 96 degrees Fahrenheit (recorded 1960-1966). There is no form of regular transportation in the area except for camel caravans that travel around the area to collect salt.
North Brother Island, New York City
This 20-acre island in the East River was used until the mid-20th century as an isolated hospital for infectious patients; Typhoid Mary lived out her final years here. The island was abandoned in 1963, and has become a wildlife sanctuary. Plants, animals and trees now grow all across and inside the ruined hospital campus.
Ruins of Riverside Hospital, North Brother Island, New York
Eun Yeom is a publicity intern at Oxford University Press USA, This article originally appeared on the OUPBlog.