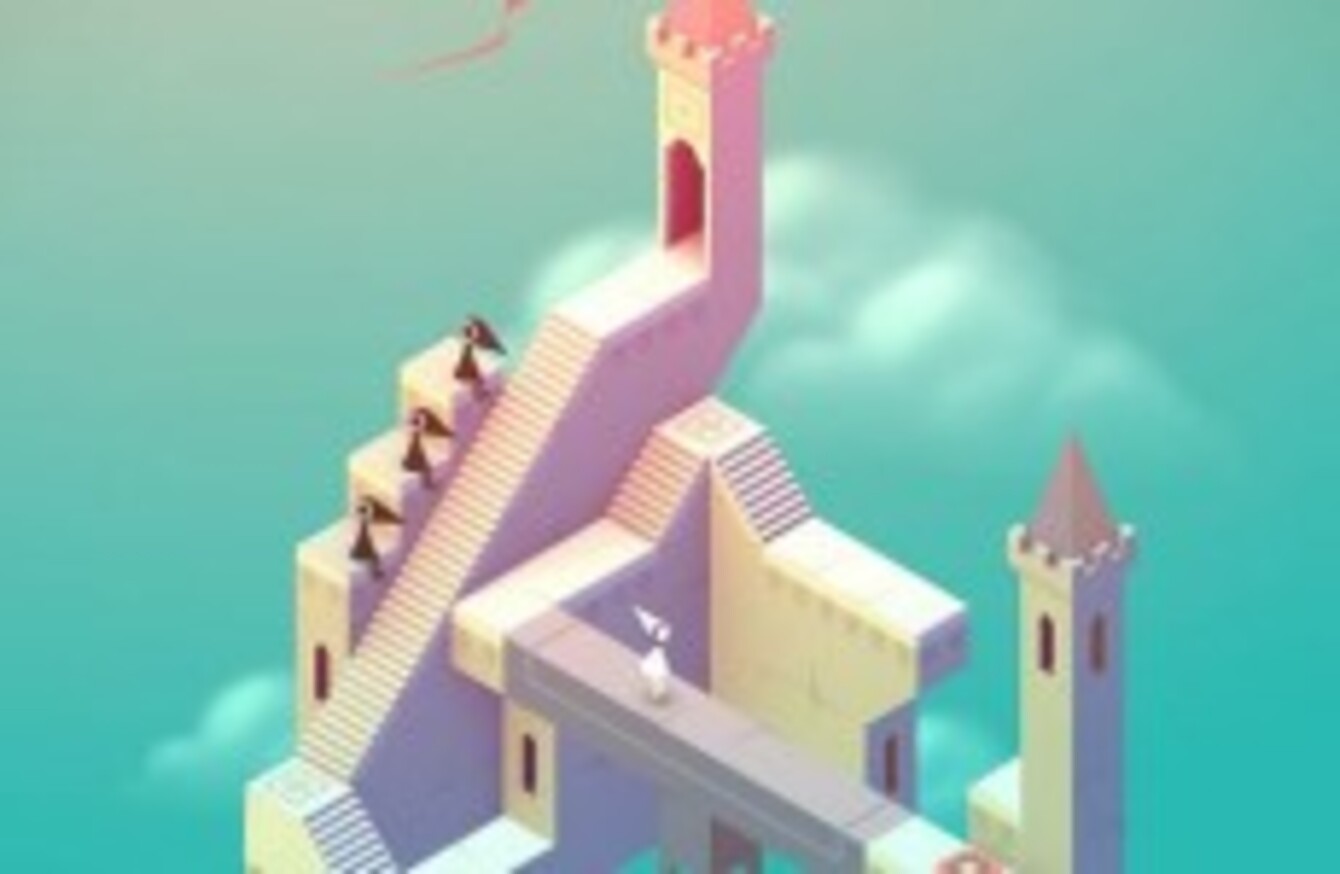 Capturing footage of games like Monument Valley (pictured) is one use of recording phone footage.
Capturing footage of games like Monument Valley (pictured) is one use of recording phone footage.
SOMETIMES CAPTURING A screenshot doesn't quite get the message across.
If you want to capture some games or app footage, or just show some actions that might not convey properly through screenshots, then capturing video footage is a decent alternative.
(Chances are you already know how to capture screenshots on your phone, but if not, iOS users hold down the power and home buttons. Android and Windows Phone users hold down the volume and power buttons).
But what if you actually wanted to record something that's happening on your phone, can you actually do that? The answer is it depends on what device you're using.
If you're an Android user, you have a couple of apps to choose from, but the one we like is AZ Screen Recorder. There's both a free and a pro version, but the basic version has enough features to get you by. It picks up everything you're doing on your phone and provided you're not creating long, detailed clips, the quality is great.
If you wanted to go for the pro version, that allows you to shorten videos and draw on screen, in case you wanted to highlight something important. Admittedly, that would be better for someone in a professional capacity than a personal one, but they're nice features to have.
There are two things to keep in mind. The first is orientation. Portrait mode videos are hated for a reason so if you're recording it normally, remember that there will be large black spaces on both sides if you decide to upload to YouTube or Facebook Video.
The other factor – although it's an obvious one – is that video files can fill up your hard drive very quickly. If you're using it sparingly, then it should be fine, but if you have low capacity (8GB or 16GB for example), it's better to keep an eye on how big the files are.
Murky waters
When you move to iOS or Windows Phone, things become a little murky. One of the easier ways is to mirror footage from your phone to your computer. By using a tool like Reflector, then you could download a screen recorder and create a workaround that way.
The catch is that recording mirrored footage might be a little choppy at times, and it won't pick up sound so you might not get a perfect recording, but unless you're looking for high-quality footage, it's a good alternative.
The other method is to purchase a capture device like this one from Elgato, get an adapter, and stream it through your computer. This will allow for higher quality footage, but may be overkill for those who wouldn't use it for professional purposes.
Outside of that, you could jailbreak your phone or download apps from unverified sources, but both methods carry a significant amount of risk with it and shouldn't be done unless you really know what you're doing.