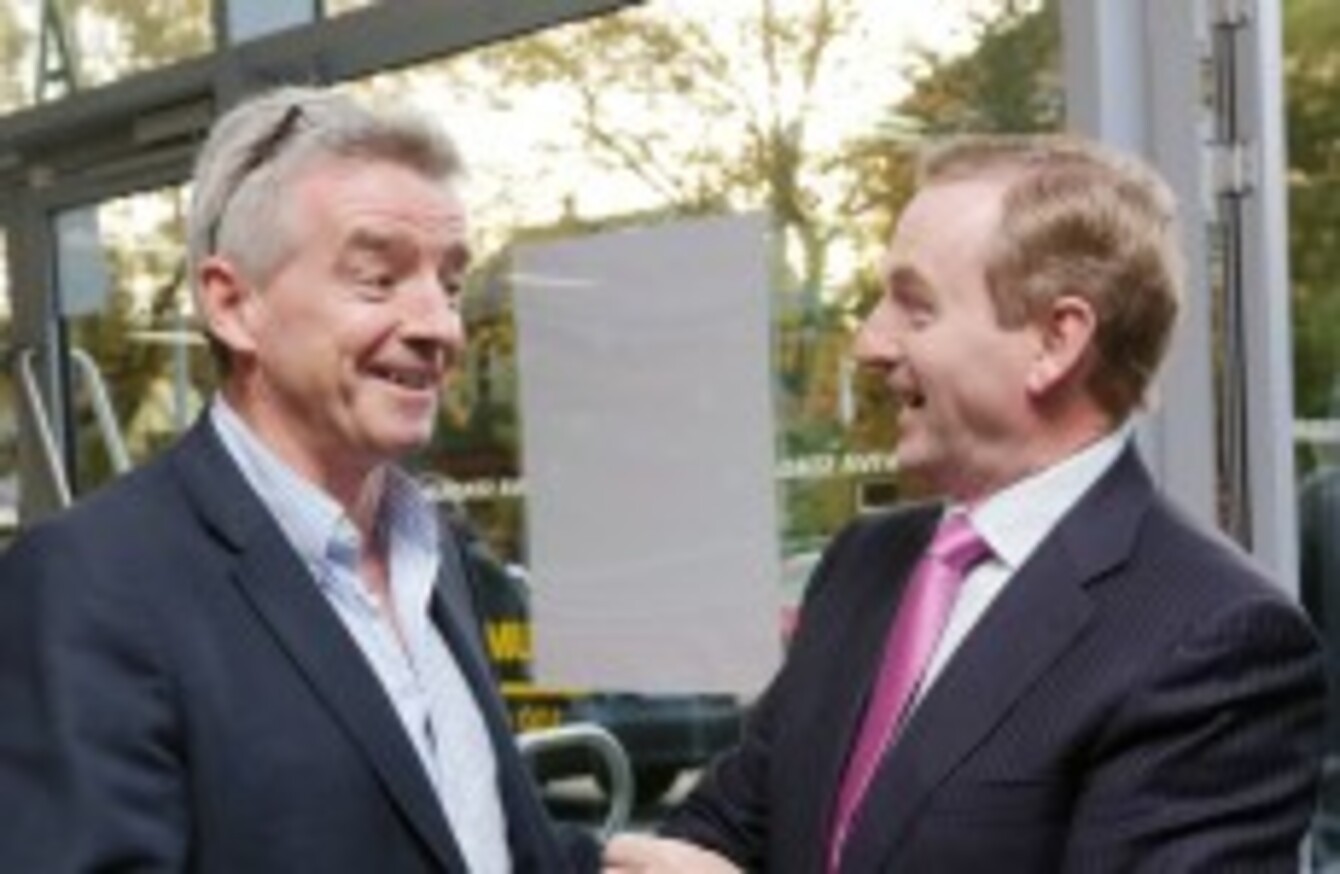 RYANAIR WON'T HAVE to pay the government an estimated €12 million for air travel taxes it had previously been ordered to hand over.
The decision came after the low-cost carrier complained to the European Commission that the government's 2009 decision to introduce a two-tier "air travel tax" amounted to illegal state aid.
The tax was set at €2 per passenger for all flights taking off and landing within 300km of Dublin Airport, and €10 for longer-distance routes.
Ryanair claimed the rule was unfair because it advantaged airlines like Aer Lingus and Aer Arann that carried more short-haul passengers, and the flat rate was also worth a bigger share of the ticket price for budget carriers.
The commission ruled the tax was illegally biased towards domestic flights – but it ordered all airlines to pay the higher €10 rate for every passenger they had carried over a two-year period.
Both Ryanair and Aer Lingus fought that verdict in the EU's general court, which today threw out the commission's decision.
No back-taxes
The court said it was wrong to automatically assume that airlines benefited to the tune of a flat amount on every passenger and the commission should instead have worked out exactly how much advantage of the lower rate was passed on to customers.
It also said it wasn't possible for the airlines to "retroactively" recover €8 from every passenger whose ticket had been priced at the lower rate.
The Irish government changed the tax in March 2011 to be a flat €3 for all passengers regardless of how far they were travelling. It was axed altogether in April last year.
Ryanair spokesman Robin Kiely said the airline welcomed the ruling, which meant the airline wouldn't have to pay the government about €12 million it would have owed for the higher tax rate.