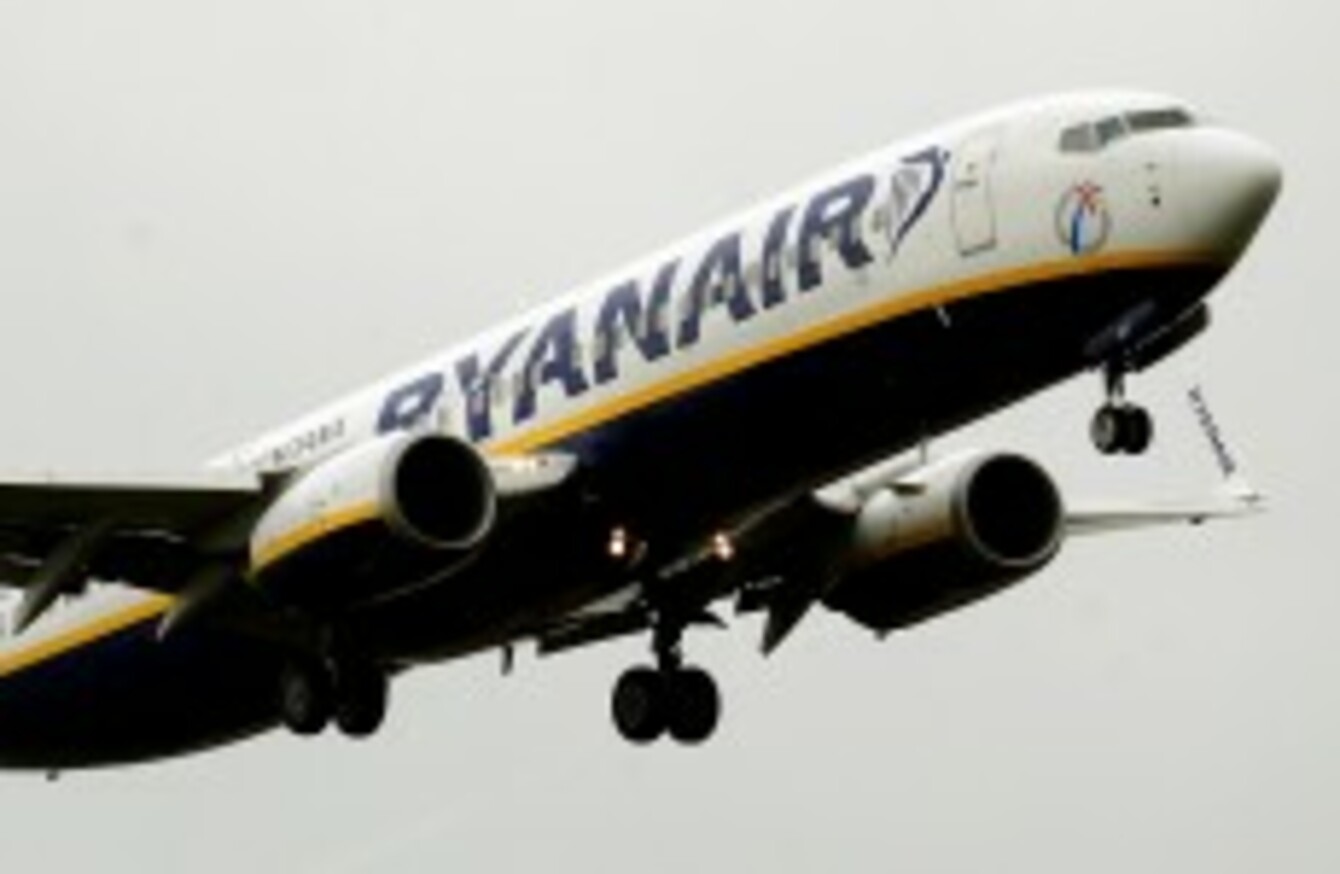 Image: Rui Vieira
Image: Rui Vieira
IT HAS BEEN a bumper year for Ryanair so far, with the Irish airline reporting a rise in net profits of 152%.
The latest figures for the first quarter of this year show that Ryanair had a net income of €197m, which is 152% ahead of last year.
Traffic grew to 24.3m, the average fare rose by 9%, while total revenues were up 11% to €1.496bn.
Ryanair's Michael O'Leary said:
Q1 profits were boosted by a strong Easter (but are somewhat distorted by the absence of Easter on the prior year Q1). The earlier launch of our summer schedule and actively raising our forward bookings has delivered a 4% increase in load factor to 86% and enabled us to better manage close-in yields. Ancillary Revenues rose 4% in line with traffic growth, as airport and baggage fee reductions were offset by the rising uptake of allocated seating.
Customer service
What about Ryanair's recent focus on customer service?
It said its "Always Getting Better" programme has "delivered significant improvement to the customer experience".
As well as allocated seating, free second carry-on bags, and an easier to use website, it also launched its family product in June. In July it released a new mobile app (including mobile boarding passes), which has reached 1m downloads in the 10 days since its release.
In September Ryanair will launch Ryanair's business service which will include same day flight changes, bigger bag allowances, premium seat allocation, and fast-track through security at many Ryanair airports.
We will continue this winter to rapidly develop both our website and mobile platform to deliver more innovative features and services in addition to the lowest fares to our customers.
Easter was a particularly good time for the airline, while the earlier launch of its summer schedule also gave it a boost.
More passengers
Overall, in the first quarter of 2014 it saw higher traffic volumes and load factors, and slightly lower costs, not including fuel costs.
The low-cost airline says that it is on traffic for a strong performance halfway through the year, with traffic growing by 3% and fares rising by 6%, subject to late booking fares in August in September.
But it cautioned against "irrational exuberance":
Based on these Q1 results and our strong forward bookings it is clear that we are on track to deliver a strong H1, during which traffic will grow by 3%, and fares will rise by 6% subject to late booking fares in August and September. However we would strongly caution both analysts and investors against any irrational exuberance in what continues to be a difficult economic environment, with some company-specific challenges in H2.
Ryanair expects the second half of the year to be characterised by a much softer pricing environment "as many competitors are lowering fares, partly in response to Ryanair's strong forward bookings".
Added to this Ryanair will aggressively raise capacity this winter by 8% to take advantage of growth discounts and build out business-friendly frequencies from Dublin and Stansted in particular.
These initiatives will inevitably put downward pressure on fares and (mindful of last winter's weak pricing environment) we continue to expect H2 yields to fall by between 6% to 8% which will result in full year yields rising by only 2%.
Unit costs (not including fuel) for 2015 will rise by approximately 4%, due to higher traffic volumes.
Ryanair now expects full year traffic to grow by 5% to 86m.
"This increased traffic and higher load factors, combined with a slightly improved performance on unit costs allows us to cautiously raise our full year profit after tax guidance (from the previous range €580m to €620m) to a range of €620m to €650m," it said.