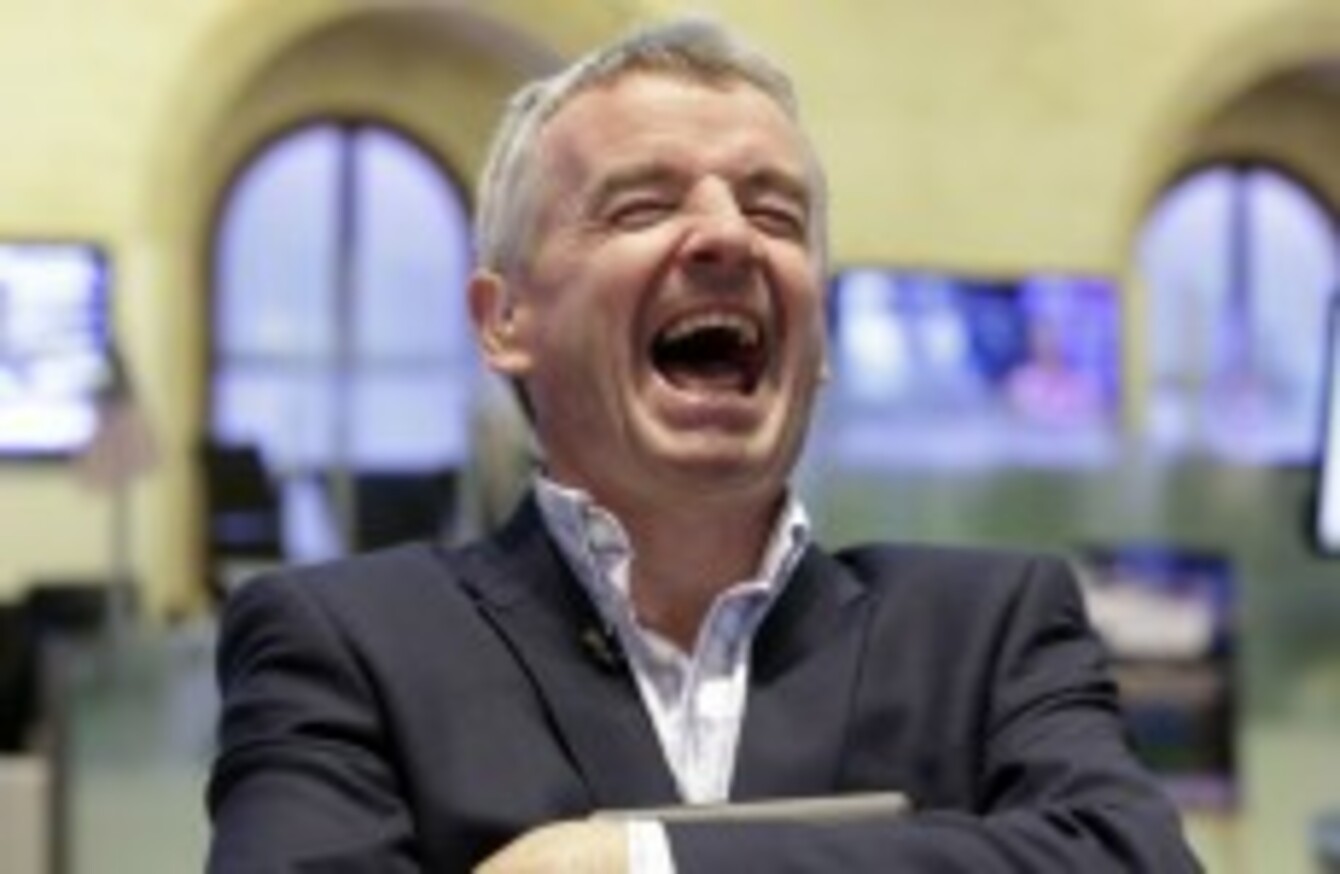 Ryanair CEO Michael O'Leary
Image: AP Photo/Richard Drew
Ryanair CEO Michael O'Leary
Image: AP Photo/Richard Drew
RYANAIR'S PROFITS DROPPED in the first three months of this year –  but the airline says it is still on track to make an overall profit this year of €600 million.
The airline said today that its profits between January and March this year fell by 21 per cent to €78 million, which it had anticipated due to rising fuel costs and the timing of Easter this year.
The number of passengers grew by just over 3 per cent to 23.2 million in the first three months of the year. Ryanair's overall revenue was €1.3 billion.
Fuel made up almost half of the company's total operating costs: Ryanair spent €577 million on fuel for its airlines – an increase of 6 per cent.
Shareholders at Ryanair recently approved an order for 175 Boeing 737-800 airplanes which will be delivered between September 2014 and December 2018, which the airline said will allow it to increase its forecasts for passenger numbers.
On the controversial issue of Ryanair's stake in Aer Lingus, which it has been attempting to increase in recent years, the airline said it expects the Competition Commission in the UK to force it to sell most, if not all, of it's 29.8 per cent stake in the airline. Ryanair heavily criticised the Competition Commission for what it said were "bogus future concerns" based on "some baseless or invented claim that competition in the future 'might' be lessened".
Ryanair boss Michael O'Leary said the company plans to announce more new routes and more new bases later this year.
The company said it expects its traffic to grow to 81.5 million in total this year and that its full year profit forecasts remains at between €570 million and €600 million.