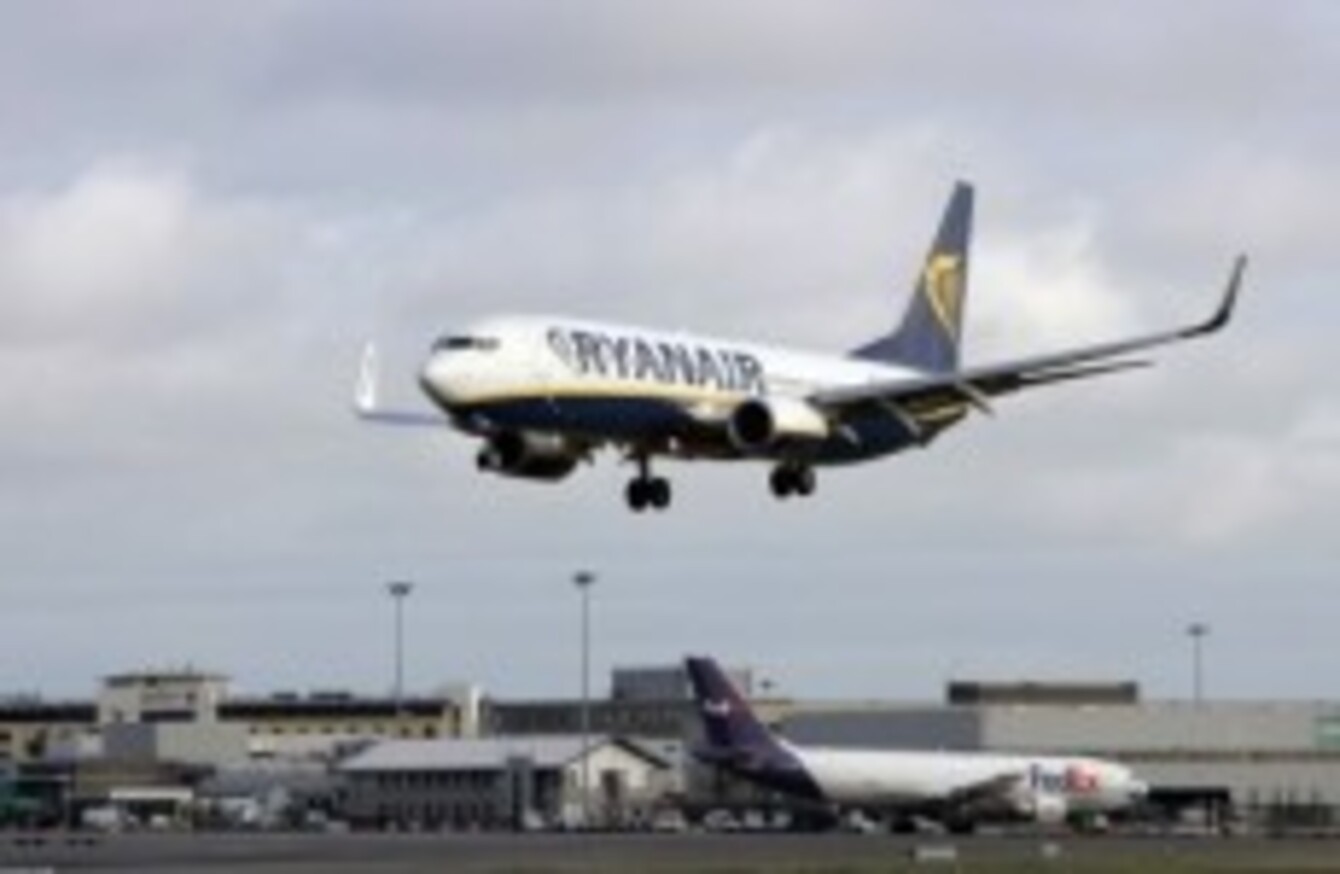 Image: Photocall Ireland
Image: Photocall Ireland
THE RYANAIR PILOT Group – which says it represents over half of pilots at the low-cost carrier – has defended the results of a survey compiled on passenger safety, insisting they were not fabricated.
The results were detailed in a Channel 4 documentary aired last night. The Dispatches documentary revealed that, of 1,000 captains and first officers questioned, more than eight out of ten pilots in the airline believe it does not have an "open and transparent safety culture".
In addition, just over two thirds of those surveyed said they didn't feel comfortable raising safety-related issues through the company's own internal systems.
In a statement earlier, the Irish Aviation Authority criticised the programme-makers for a "misguided attack" on Ryanair, and said the airline complies will all European and international regulations.
The Ryanair Pilot Group has responded this evening, saying the survey results "are unambiguous" and that they "raise fundamental questions for the safety regulator and call into question the existence of a transparent safety culture". The statement continues:
The RPG wishes to clarify that the sole purpose of the survey was to establish the opinions of pilots about the impact of the Ryanair Chief Pilot's memo on safety reporting.

This memo threatens disciplinary action if pilots do not submit their safety reports exclusively to Ryanair and/or the safety regulator – the Irish Aviation Authority (IAA).

This action is unprecedented in commercial aviation.
It concludes with a comment by interim chairman of the RPG Evert van Zwol: "How can the safety opinions of over 1,000 professional pilots be ignored by the safety regulator?"
Ryanair has threatened to sue the makers of Dispatches over the claims made in the programme, and insists that the documentary makers failed to produce any evidence to support the pilots' claims.