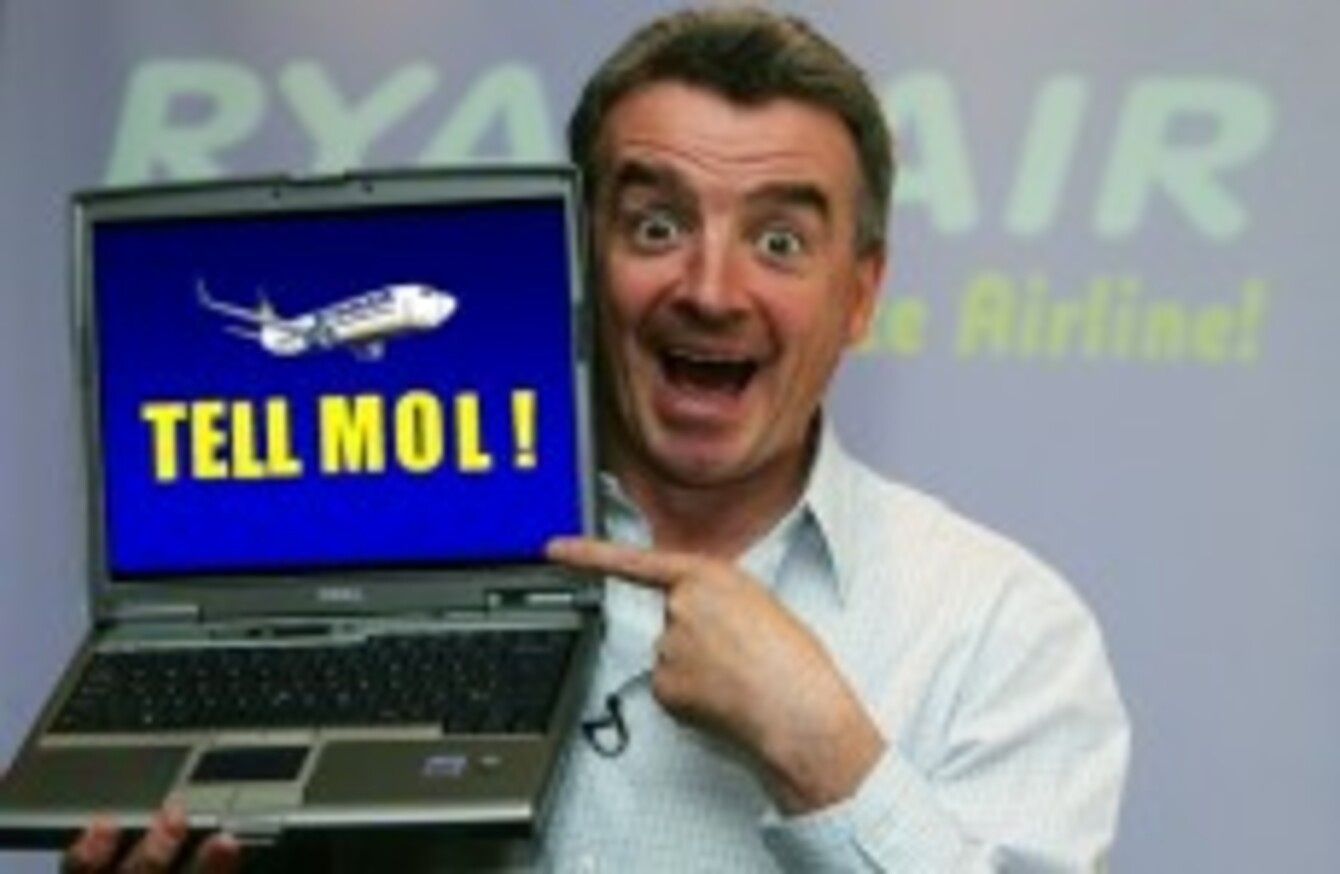 Image: Ryanair
Image: Ryanair
RYANAIR'S NEW WEBSITE will allow users make a booking in five mouse clicks as opposed to the 17 it now takes according to the airline.
The move comes as part of a raft of website changes to be introduced by the carrier which today saw the removal of the much maligned Recaptcha security feature on its website in which customers were required to type two words which were often difficult to distinguish into a text box .
A 24-hour "grace period" to allow customers to fix minor errors in bookings will be in place by the end of this week with a redesign of the website expected to be in place by 15 November.
Another change the airline plans to introduce are mobile boarding passes where travellers can choose to either print their boarding passes or download them to their smartphones. A member service  will also allow customers to enter their details the Ryanair website.
Ryanair CEO Michael O'Leary says the new features "will help more customers to make great savings and waste less time by booking Ryanair's flights".
The web redesign follows on from changes to customer service policies last week which saw the airline cutting baggage fess as well as charges for not printing out boarding passes ahead of flying.