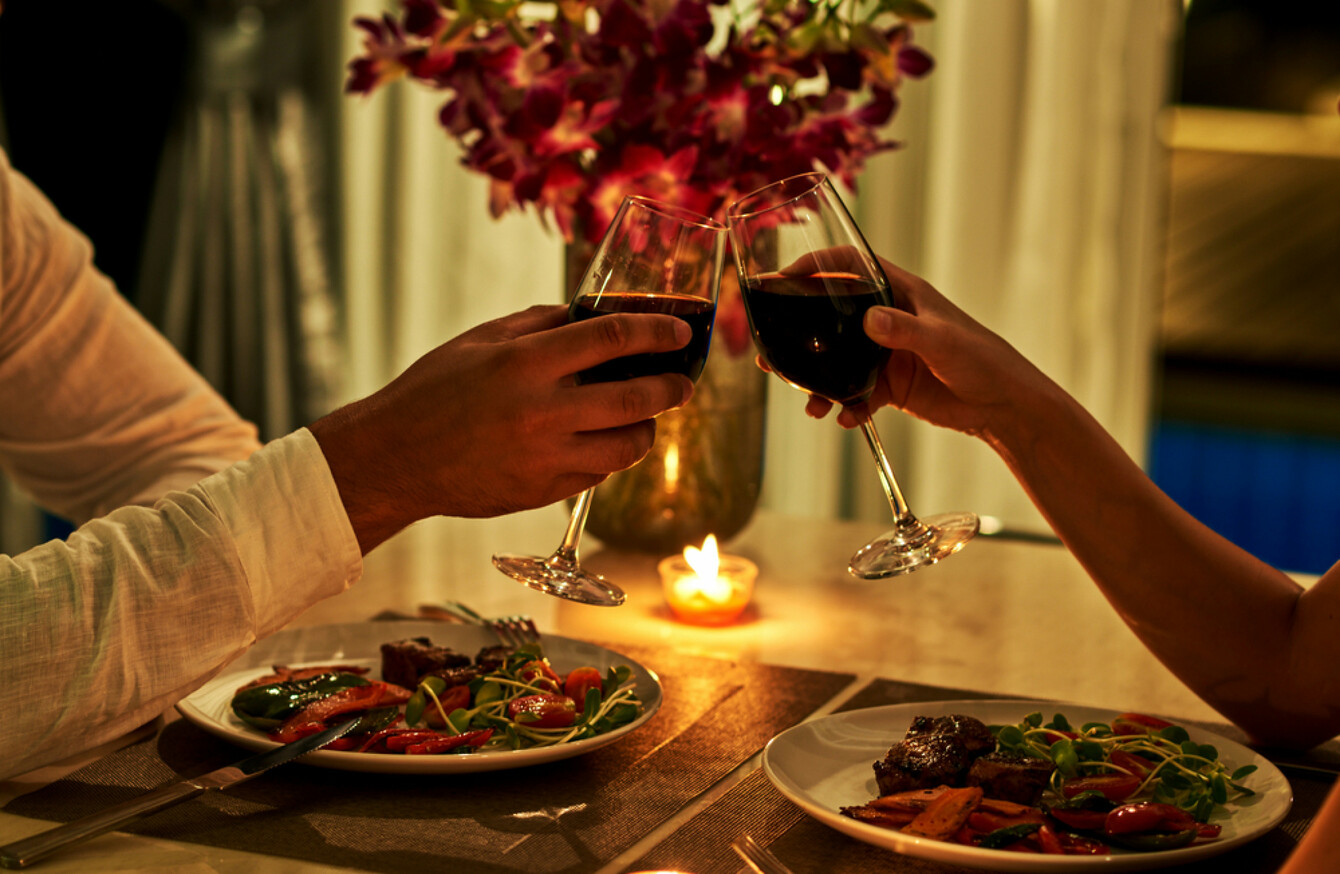 Image: ESstock via Shutterstock
Image: ESstock via Shutterstock
A SUGAR BABY coaching event is taking place for the first time ever in Ireland next Friday.
The phenomenon of sugar daddy and sugar baby relationships – where a younger woman begins a relationship with an older, wealthy man, in which he pays her large sums of money - has come to more attention in Ireland in recent years.
According to Seeking Arrangement, one of the most popular sites offering a place for sugar babies to meet sugar daddies, more than 900 Irish students have signed up for the service.
While concerns have been raised about the safety of sugar babies, Seeking Arrangement has provided a website full of safety and privacy advice for users.
In a blog post on the website, one sugar baby acknowledges that there can be issues when someone chooses this pursuit, such as meeting strangers in unfamiliar surroundings.
"Never meet up with a potential sugar daddy at a private location. Insist on meeting somewhere public, and if possible, familiar to you," the post stated.
"Demand respect from the moment you first lay eyes on each other. Don't overindulge yourself on alcohol, and always watch your drinks. In the sugar bowl, everything seems almost too good to be true, so you need to be even more cautious and guarded to determine the validity of a proposed arrangement."
At the private meeting at a Dublin hotel on 8 September, a team from Seeking Arrangement will be on site to offer members one-on-one sessions about "how they can improve and optimise their dating lives".
Speaking to TheJournal.ie, Seeking Arrangement spokesperson Brook Urick explained why the event is taking place:
"This is a chance for sugar babies to get some personalised advice. I know that Ireland is a very small place, discretion is important. I think that people are private about their lives regardless of whether or not they're sugar babies.
It's really important to have resources for new sugar babies who are unsure about entering the lifestyle.
"This is an opportunity for me and any other experienced sugar babies that we have there to answer questions, to go over their online profiles, to talk about the messages they receive, to let them know how to stay safe, to let them know how to protect their information, their identity.
"It's a chance for them to meet one another."
Seeking Arrangement claims to have 9,350,000 active members – 7,100,000 sugar babies and 2,250,000 sugar daddies and mommies. It says members are registered in 139 countries across the world.
'This isn't a lifestyle we invented'
But why do people sign up to become sugar daddies and sugar babies?
Speaking to DailyEdge.ie last year, an anonymous Irish sugar baby said: "It's more like a regular dating website for me. You still chat to people and have to feel whether there is a connection there. It's very narrow-minded to think of it as a business transaction.
"I do it so I can lead a better lifestyle. I can go on a date, get done up and they can bring me to a nice dinner and I feel pampered. Or if we meet up during the day, they can pay for a coffee or something.
"If someone offered to pay all my college fees I would say no. That's way too much," the anonymous sugar baby said.
TheJournal.ie asked Urick why people sign up for the website.
"This isn't a lifestyle that we invented, we're just the first ones to optimise it and be honest about it," she explained.
The arrangement website is set up much like a dating website – where people upload photos and message each other based on certain preferences. It has one obvious difference: monetary transactions are involved.
Urick said that each individual sugar baby can lay down their own guidelines and restrictions to their dating life.
The average wage for an active sugar baby in Dublin is around €2,500 a month, according to Urick.
But what does a sugar baby/daddy relationship actually entail and what does a sugar baby need to do to get paid? Urick claims that the relationships aren't always sexual ones.
"Lots of sugar relationships don't have a sexual component, lots of them are simply platonic," Urick said.
I know a lot of sugar babies who use this as a means to meet businessmen, to form connections, to meet the right kind of people to get you where you want to go in life. It's not about sex usually.
Sometimes, relationships might just involve date nights to a restaurant, or simply letting your sugar daddy buy items for you, she said.
The monetary payments vary from sugar baby to sugar baby, according to Urick.
"That average wage in Dublin is €2,500 month. That can include tuition payments, bills, a car payment, room and board, whatever it is that sugar baby needs," she said.
#Open journalism No news is bad news Support The Journal

Your contributions will help us continue to deliver the stories that are important to you

Support us now
"It's not usually a designer handbag or shoes, it's more often times school tuition or something they really need."
Pop-up events
Urick said that the most common issue Seeking Arrangement receives feedback about is in relation to the individual sugar baby profiles on the site, and questions surrounding not receiving enough 'traction' from sugar daddies.
Because of this, the company offers advice and guidance to the sugar babies who attend the member-exclusive events and the team members work with the babies to amend their profiles, in a bid to make them more appealable to the sugar daddies.
"The most common problem is that they aren't getting enough traction on their profile, that they're not able to even meet one potential sugar daddy," Urick said.
"That's a potential issue because a lot of sugar babies don't understand how optimisation of our profiles works. You have to remember who your audience is and you have to use the parts of your profile to your advantage in order to have more sugar daddies available to you."
Another common problem is that the sugar babies will complain about the sugar daddies. Often times, sugar babies think that you're going to find some golden pool on this website, but they're just men like everyone else.
They might have more money but when it comes to relationships, there are going to be speed bumps along the way.
Seeking Arrangement is LGBT-friendly, with about 10% of members from the LGBT community. Sugar mommies are also available on Seeking Arrangement.
Staying safe
Seeking Arrangement says it has a number of policies to ensure the safety of its members.
Let's Talk Sugar is a website run by the company, which offers a section on safety and privacy.
As mentioned earlier, the blog posts offer advice on an array of safety issues that may come with being a sugar baby, from going on holiday with a sugar daddy to keeping a sense of self-worth.
The website is separated into various sections, such as relationship advice, sex, money, and entering the world of sugaring for the first time.
It provides a help email, along with staff member emails in case a user ever needs to get in contact with Seeking Arrangement for support.
"Before anyone is able to have a profile on the site, we have an in-house customer support staff member who approves the member and makes sure that person is actually looking for a sugar relationship," Urick said.