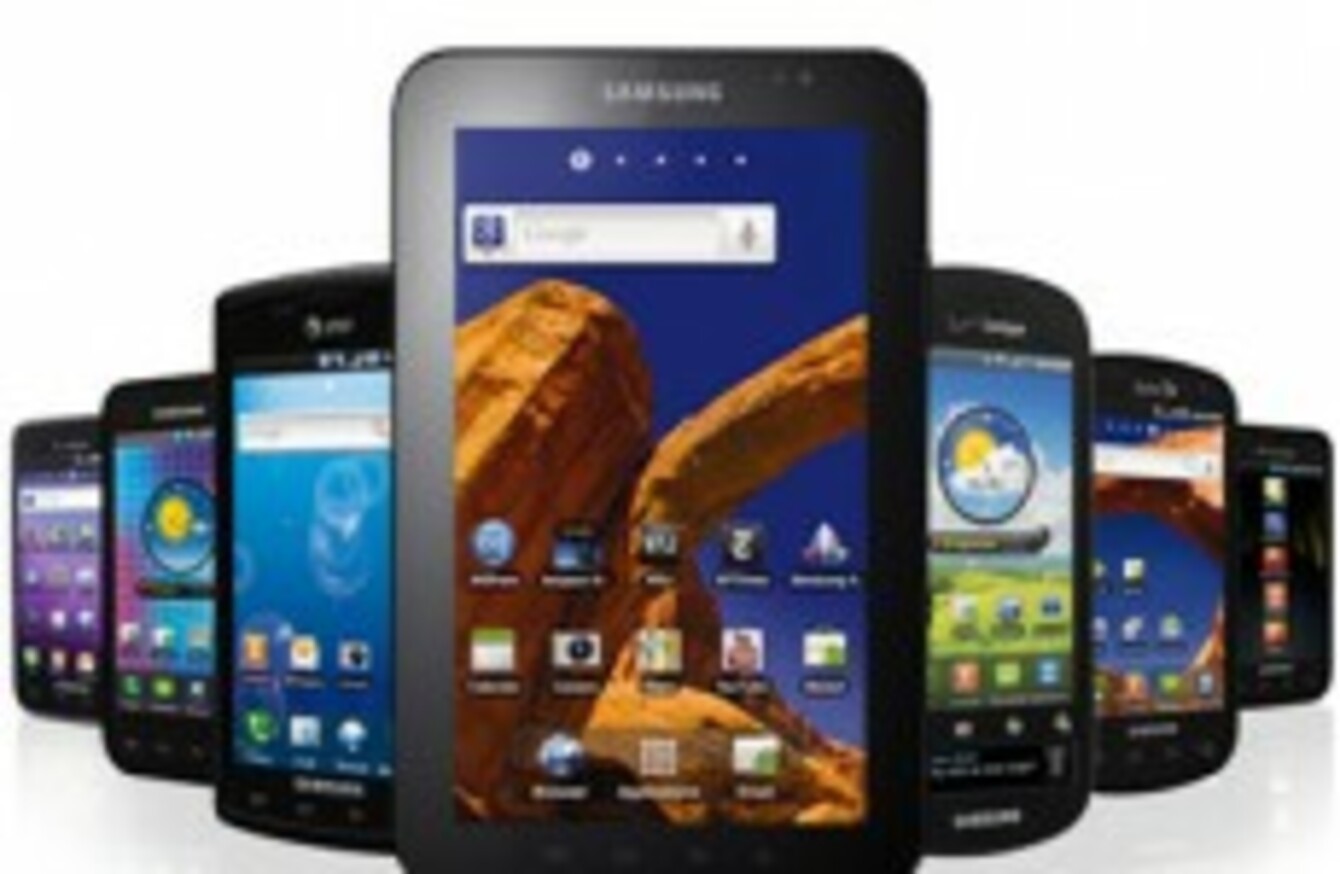 Image: Samsung
Image: Samsung
FOLLOWING ON FROM our checklist from yesterday, it's now time to focus on the real issue: which smartphone you should buy.
There are many quality smartphones out there, and all of them have their own strengths, features and quirks that separate them from the competition. There's a smartphone for everyone, it's just figuring out which one to get is the problem.
We've put together a quick guide featuring some of the best high-range and mid range smartphones you can get in the market and the type of person they would be perfect for.
For the casual user
HTC One Mini
Cost: Free for bill pay, €339 for prepay
4G enabled: Yes
Much like Samsung's effort, the HTC One Mini crams everything that's great about the One and offers a phone that won't break the bank. Its 4.3 inch screen provides a sharp display and it processes the majority of tasks well, despite the hardware not being as powerful.
Despite its limitations, it holds its own and is both (relatively) cheap and very cheerful.
(Image: HTC Press)
Sony Xperia SP
Cost: Free for bill pay, €299 for prepay
4G enabled: Yes
Sony Xperia range tend to excel in the mid-range smartphone market and the SP is an excellent addition to the family. Great battery life and some impressive hardware means that it's will serve you well.
The only problem is that phone storage is quite small – it only has 8GB space – but buying a micro SD card will remedy this.

(Video: Sony Xperia)
For the teens
iPhone 5C
Cost: Free on bill pay, €559 on prepay
4G enabled: Yes
It's true that the iPhone 5S has the more fancier features, but the 5C is a better crafted phone. Effectively having the same specs as the iPhone 5, it's a phone that's very much aimed towards new users instead of current ones. Considering that the iPhone 5 is only a year old, it's still holds up well when compared to current smartphones.
If you're a regular Apple user or have a lot of money to spend, go for the 5S, otherwise the 5C is definitely worth considering.
(Image: AP Photo/Ng Han Guan)
Samsung Galaxy S4 Mini
Cost: Free on bill pay, €339 for prepay
4G enabled: Yes
Alternatively, you could opt for the Samsung Galaxy S4 Mini. Essentially a mid-range version of its more illustrious counterpart, the Mini is more compact but the things that makes the series great can be found here. It's one of the more expensive mid-range phones out there, but what you get is well worth the money.
(Image: Samsung)
For the snap happy enthusiast
Nokia Lumia 1020
Cost: Free on bill pay, €619 for prepay
4G enabled: Yes
Picking the best camera phone is a tough decision as you could easily plump for the iPhone 5S and the Galaxy S IV in the list, but there are a number of great smartphone cameras out there. One of which is the Nokia Lumia 1020. It has a 41 megapixel camera means your photos are clear and crisp, and its Nokia Camera app allows for greater functionality.
Probably its only drawback is that the time between booting up the camera app and snapping photos could prevent you from capturing split second moments, but that's a very small price to pay for the quality of photos you'll get.

(Video: Nokia)
Sony Xperia Z1
Cost: Free on bill pay, €559 on prepay
4G enabled: Yes
The other alternative is the Sony Xperia Z1, which also provides detailed photos and a vast number of apps that add to the experience. It has a 20.7 megapixel camera meaning it doesn't have the same raw capabilities as the Lumia 1020, but it still provides some sharp photos.
Since it's an Android phone, you can link it up to Google+, which has one of the best photo editing suites out there, despite the numerous criticisms aimed towards it.

(Video: Sony Xperia)
For the power user
HTC One
Cost: Free for bill pay, €569 for prepay
4G enabled: Yes
HTC's phones have always been good, but the HTC One is definitely one of its best. Combining both great design and hardware, it's not as powerful as others phones on this list, but it performs well and skips through tasks with ease.
A 4.7 inch screen and HD resolution means visuals are incredibly sharp, perfect for playing games or watching movies, and HTC Sense has been refined meaning there's less bloatware, allowing you to focus on the important things.
(Image: HTC Press)
iPhone 5S
Cost: Free for bill pay, €699 for non-contract phone
4G enabled: Yes
The improvements to the latest iPhone may feel minor at first glance, but the 5S is more about refining everything that made previous versions so popular.
Its raw power means that it will still be relevant two to three years down the line and its camera is one of the best out there – slow-mo video is something that new users will have a lot of fun with. The latest version of iOS 7 still feels rough around the edges, but that will improve over time.

(Video: Apple)
For the tech savvy
Samsung Galaxy S IV
Cost: Free for bill pay, €519 for prepay
4G enabled: Yes
There's a very good reason why Samsung is one of the top smartphone providers in the world. The Galaxy S IV is one of the best all-round phones out there, with a great camera, powerful hardware and a 5 inch screen which strikes the right balance between size and functionality.
Its design allows for a lot of customisation allowing you to make it as simple or complex as you wish and its battery life is also pretty good.

(Video: Samsung Mobile)
Nokia Lumia 925
Cost: Free for bill pay, €539 for prepay
4G enabled: No
Another great all-rounder, the Lumia 925 is both fast and responsive. The battery is solid, its camera takes great shots and it provides one of the better Windows Phone experiences.
There are some grievances such as apps taking a while to make their way over to Windows Phone, meaning you either have to rely on third-party apps while you wait, but if you don't mind this, you will find a lot to like here.

(Video: Nokia)
For the grandparents
iPhone 4S
Cost: Free for bill pay, €379 for prepay
4G enabled: No
If you're looking for something simple and cheap, the iPhone 4S is a great smartphone to begin with since iOS is one of the most straightforward platforms out there. It suffers from a few problems such as lag with iOS7, but it can keep up with the best of them.
(Image: Chippycheeky)
Nokia Lumia 625
Cost: Free for bill pay, €169.99 for prepay
4G enabled: Yes
If you would like a phone that's a little different, the Nokia Lumia 625 is another great phone to pick up. Like iOS, using Windows Phone is also very straightforward and the phone's 4.7 inch display means you will have no trouble seeing what's on screen.
Good performance, decent battery life and 4G capabilities means it's a phone worth considering.
(Image: Nokia)