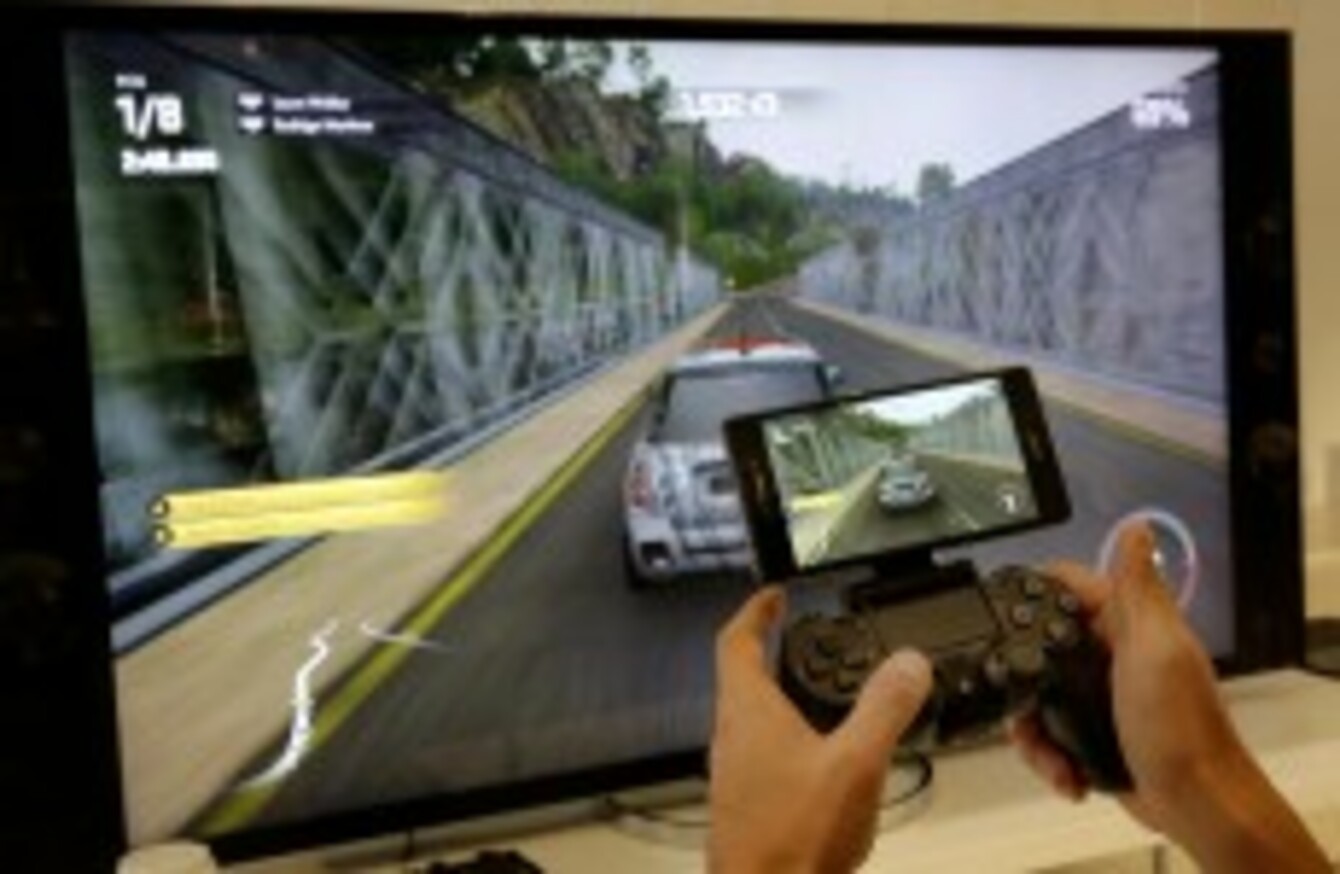 Image: AP Photo/Richard Drew
Image: AP Photo/Richard Drew
SONY PLANS TO make a profit again by cutting its TV and smartphone lineup, and boosting sales for both the Playstation 4 and its image sensor business over the next three years.
With increasing competition between rivals like Apple and Samsung, Sony's aim is for its TV and smartphone business to turn a profit, even if it sales end up falling by 30%, according to Reuters.
Poor performance from the Xperia range has had a significant impact on its earnings and Sony has said more details on plans for the unit will be unveiled before the end of March.
The company is restructuring the company as part of a three-year plan, which sees it aiming to increase sales for its videogame division by a quarter to as much as $13.6 billion (€10.9 billion).
It will also look to increase its devices division which includes its image sensor business, Sony says sales could increase by 70% to as much as 1.5 trillion yen (€10.2 billion). Sony's sensors are already used in devices like the iPhone and are being used more and more by Chinese manufacturers.
Last week, the company said it was looking to increase its TV and film revenue by a third over the next three years.
Cyber attacks
Yesterday, Sony Pictures was the target of computer hackers which forced it to shut down its systems on Monday.
The message contained a skull which threatened to release data secrets if undisclosed demands weren't met.
The company shut down its computer network as a precaution and told employees that resolving the situation could take anywhere from a day to three weeks.
The company was also the subject of an attack back in August, where its online music and gaming sites came under a cyber attack. The service was later restored with the company stating that "no personal information had been accessed."