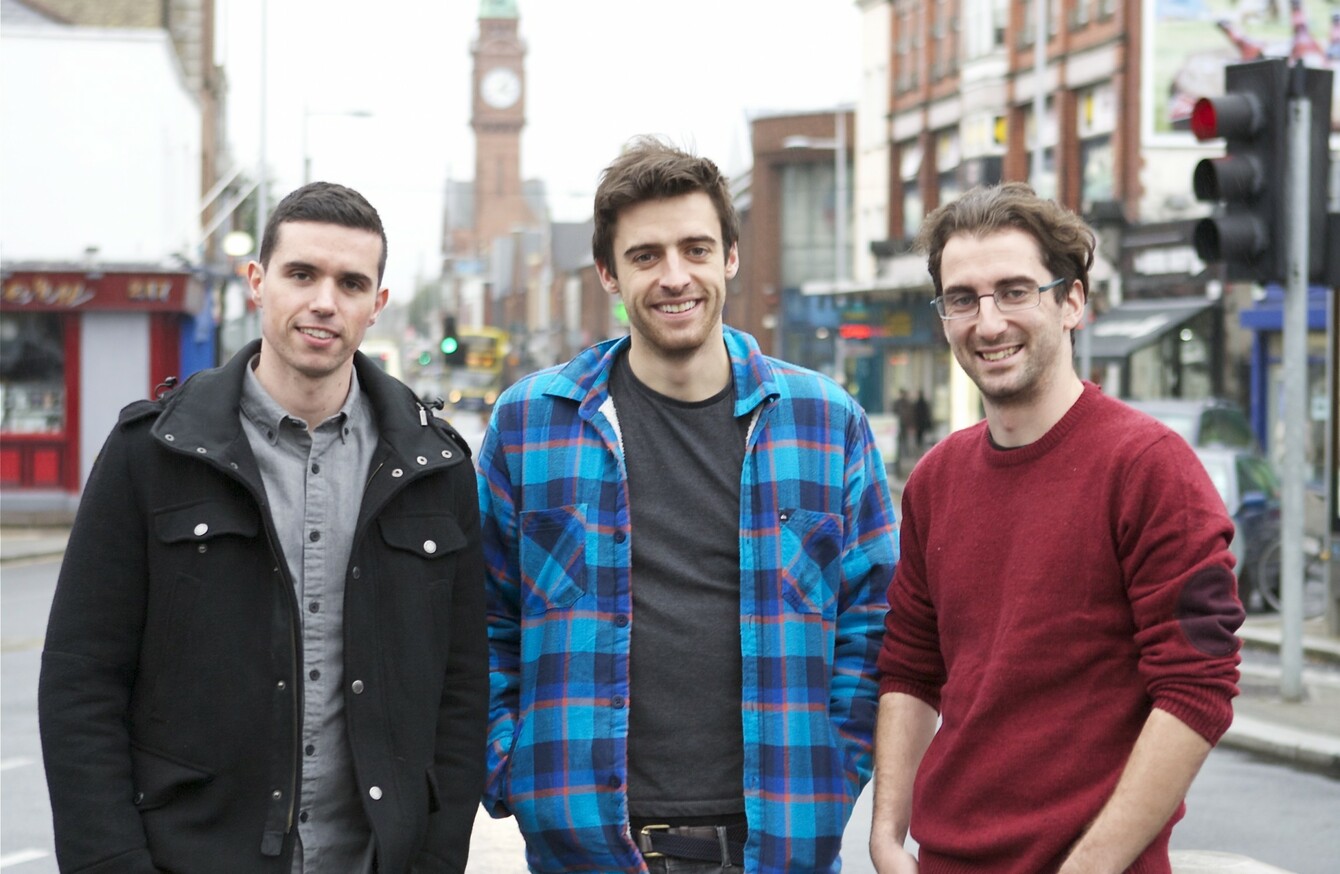 Soundwave founders Craig Watson, Brendan O'Driscoll and Aidan Sliney.
Image: Soundwave
Soundwave founders Craig Watson, Brendan O'Driscoll and Aidan Sliney.
Image: Soundwave
THE IRISH MUSIC discovery platform Soundwave has been acquired by Spotify.
The deal will see the Dublin-based startup integrating and partnering with the service, using its database of music knowledge to help users find new music faster and help new users get up and running faster. The terms of the deal were not disclosed.
For its co-founder and CEO Brendan O'Driscoll, the deal will allow it to expand and improve their music discovery capabilities.
"In broad strokes, [the reason] behind the acquisition was our in-depth understanding to analyse listening patterns and help users discover new music," said O'Driscoll. "I know that's something that Spotify is keen on getting better at and bolstering their capabilities".
We would have always felt that our technology, as well as powering our own consumer app, would be very advantageous for streaming services … that this would be of benefit to those guys and what has happened we're delighted with.
The app was founded in 2012 by O'Driscoll, Aidan Sliney and Craig Watson and has been downloaded more than 1.5 million times in 150 countries.
It developed partnerships with both Apple and Google, featuring as an editors' choice in their respective app stores, and was compatible with a number of music services like Spotify, Deezer and YouTube.
Its main draw was the ability to see what people around you were listening to. By drawing a circle around an area, it would show you what other people with the app were listening to in that location. From that, it's built up a database of listening habits in 150 different countries.
Spotify has been slowly moving into the live scene by offering personalised concert recommendations for users and it's something that Soundwave's location-based service can tie into.
O'Driscoll mentioned there was potential for its technology to be used for ticketing and concerts since it has a "good comprehension of different flavours and different tastes in a country-by-country basis," but there are no plans to do this yet.
Instead, the focus is on growing the business and taking advantage of the large audience and catalogue Spotify already has. The service has 75 million active users – of those, 20 million pay for the service – and 30 million songs on its catalogue.
The sheer scale of it is overwhelming, the millions and millions of users it brings. We're partnering with the number one music streaming service in the world, the highest user figures, making the biggest impact … it allows us to achieve our goals faster.