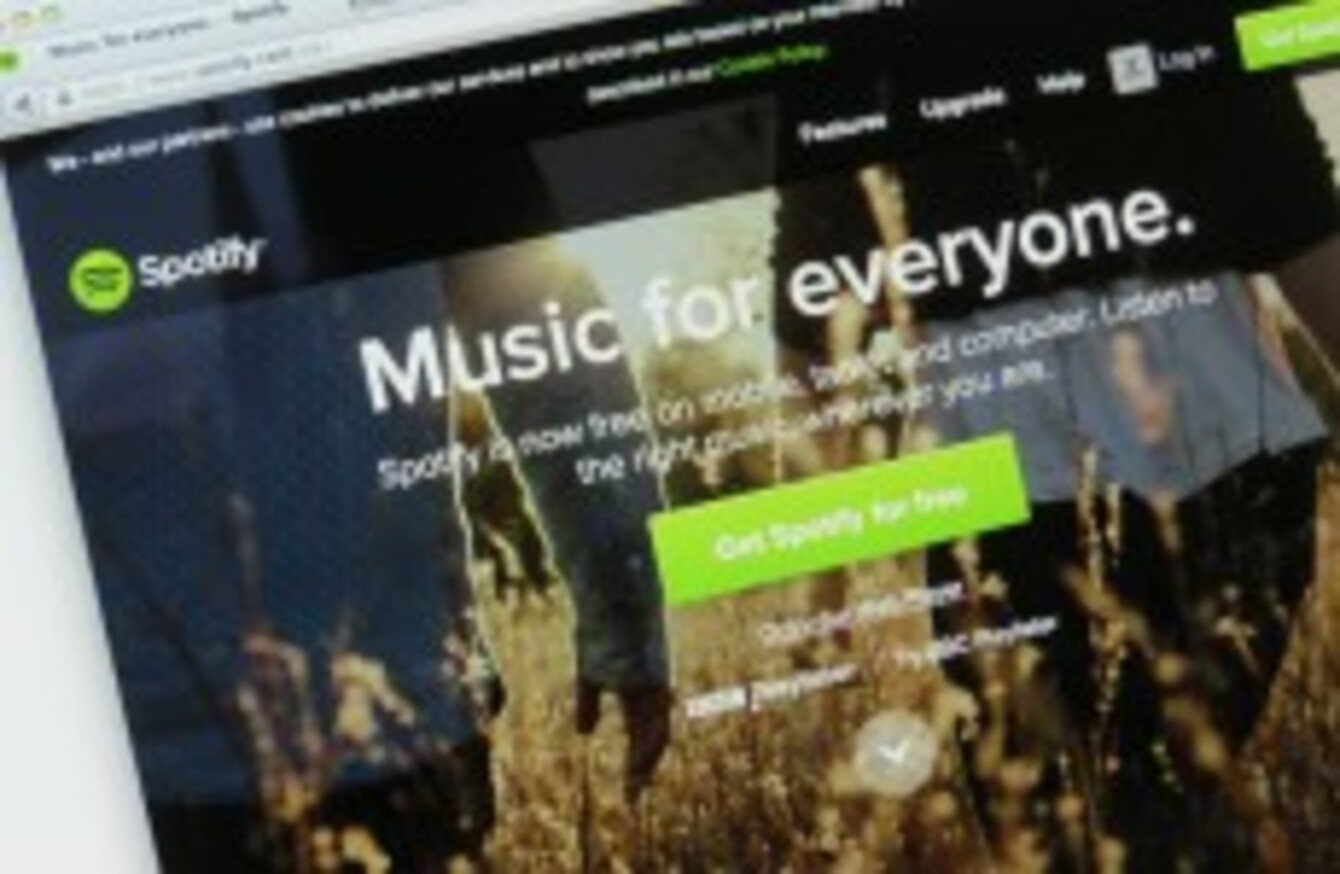 Image: Edward Smith/EMPICS Entertainment
Image: Edward Smith/EMPICS Entertainment
SPOTIFY HAS UPDATED its user figures and revealed it now has more than 40 million active users overall, while 10 million pay for the service.
The music streaming service, which had 6 million paid subscriber and 24 million active users in March 2013, has grown thanks to expanding into different markets over the past year, being available in 56 countries around the world.
"We've had an amazing year," said Spotify founder and CEO Daniel Ek in a statement. "10 million subscribers is an important milestone for both Spotify and the entire music industry. We're widening our lead in the digital music space and will continue to focus on getting everyone in the world to listen to more music."
Spotify revealed that more than 1.5 billion playlists have been created on the site, the most streamed song with 'Wake Me Up' by Avicii with 235 million plays and that David Guetta is the most followed artist with more than 5 million users following him.
The company also said it paid out more than $1 billion in royalties to music rights holders since it was founded in 2008.
Those who want access to the premium version can pay €10 a month to access songs and listen to music without ads. The service has yet to make a profit, but is said to be planning to go public sometime in Autumn.
Spotify is facing increasing competition with rivals like Deezer, which has 12 million active users and 5 million paying subscribers, Pandora, Rdio and Google Play All Access also fighting for control of the music streaming market.