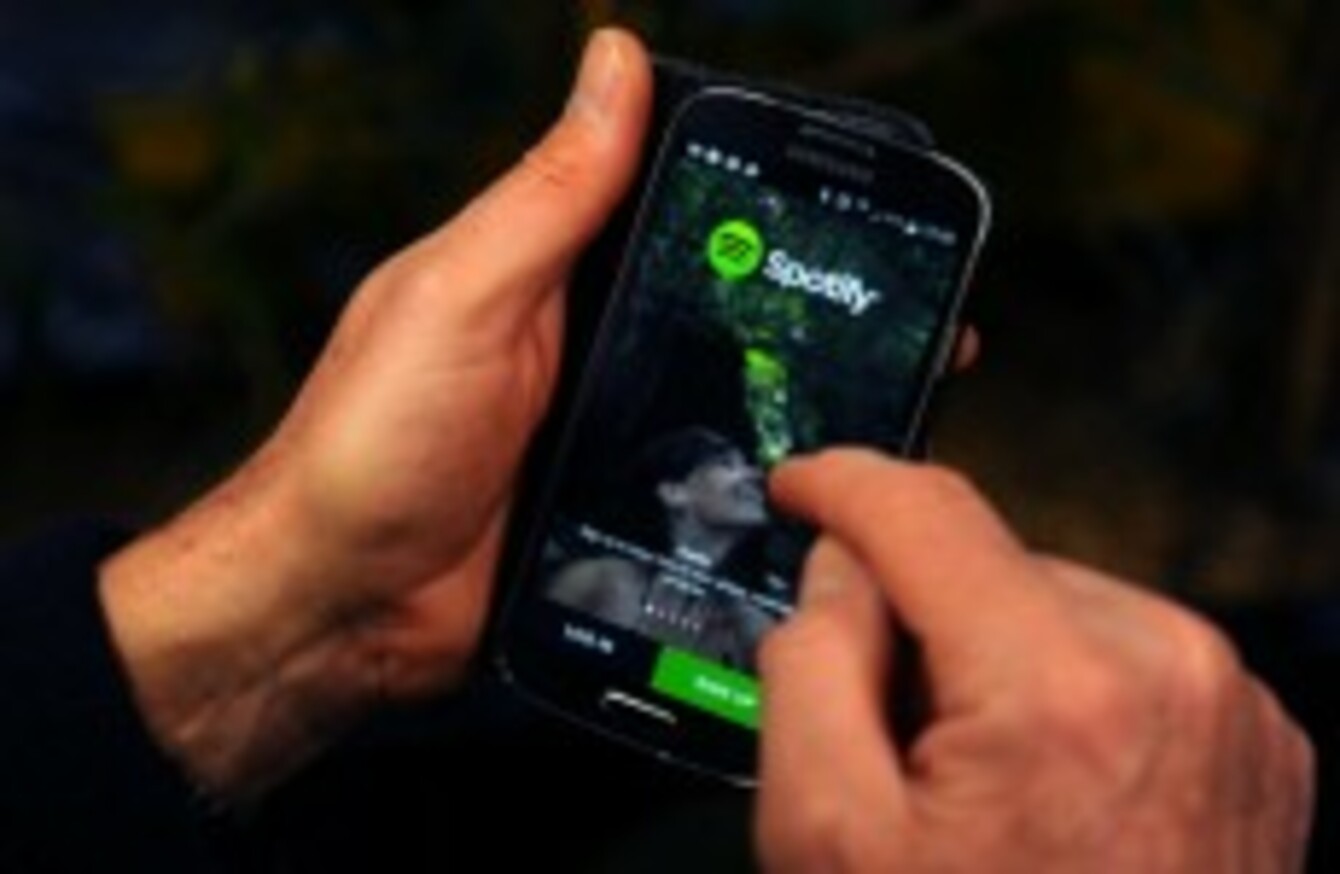 Image: Lauren Hurley/PA Wire
Image: Lauren Hurley/PA Wire
ORIGINAL VIDEOS, PODCASTS, music based on your mood and matching music tempo to your runs will soon be a part of the new Spotify experience.
Unveiling the new features at a press event in New York,  Spotify's CEO Daniel Ek said the new features will allow a greater deal of flexibility and scope for users as it adds in multimedia content alongside its music collection.
"We're introducing a new Spotify experience that is more accessible, more personable and useable than anything else in music," said Ek. "This is a next generation of Spotify for a new generation of users."
One of the first features introduced was a service called 'Now' which presents music based on what you're doing at that time of the day. The current suggestions included early morning, evening commute, and bedtime, making it a similar prospect to Songza which was bought by Google and integrated into its own music service.
Talk radio (and likely podcasts) will be a part of the new Spotify, and video will now be built into the service, exclusive content being a major part of this deal.
At the event, it showed off a video from VICE News, the Nerdist and the Comedy Central show Broad City, but other partners include TED, BBC, NBC, ESPN, MTV, Slate and [adult swim] and Ek said that more original content would follow.
One of the more unusual aspects of Spotify's announcement was a feature that will pick a song based on how fast you're running.
The feature will come with a running menu which detects the tempo you're running at before choosing the right song, music and tempo to keep the runner motivated throughout their run.
Alongside that, it's created what it claims to be "a completely new track format" that will play music designed to adapt to your running tempo. A similar version will appear in Nike's Runkeeper app as part of a new partnership.
Source: Spotify/YouTube
The new features will arrive in the US, UK, Germany, and Sweden today and will rollout to other countries over the next few weeks.
Ek took the opportunity to share some stats at the event. More than 25 billion hours of music has been streaming through the service since it launched while Spotify makes up 54% of the music streaming business. Spotify currently has 60 million users signed up to the service, but only 15 million pay for it.