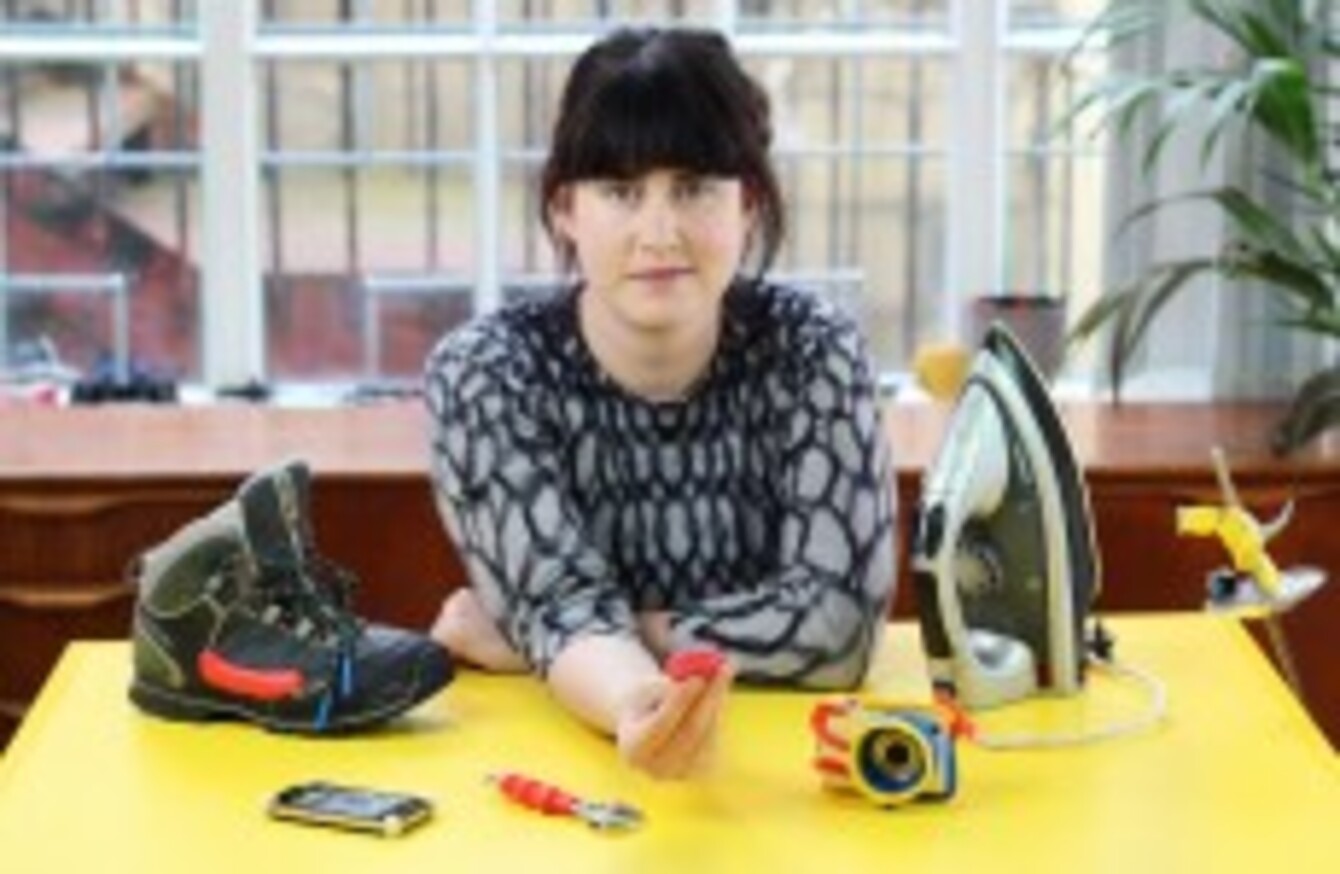 Sugru co-founder Jane ní Dhulchaointigh
Sugru co-founder Jane ní Dhulchaointigh
MOULDABLE GLUE COMPANY Sugru has raised almost €5 million from investors five years after its products first went on sale.
The UK-based firm, co-founded by its Irish inventor, Jane ní Dhulchaointigh, pulled in £3.55 million (€5 million) on crowdfunding platform Crowdcube.
In return for the investment Sugru will hand over a 13% stake in the company, assuming all 2,700 investor bids come through, valuing it at about £27 million (€38 million) after the fundraising drive.
It raised more than three times its planned investment in the campaign and smashed equity funding records with the largest single investment of £1 million and widest international reach of 68 countries.
Ní Dhulchaointigh started the company about 10 years ago after experimenting with mouldable silicone while studying product design in London.
The crowdfunding campaign truly reflects most projects at Sugru: hard work, team spirit, customer interaction, loads of fun and a few record-breaking moments," she said.
Click here for a larger version
Expanding rubber
The finished Sugru product, which first went on sale in 2010, sticks permanently to materials like ceramic, glass and metal. It was named among Time magazine's top 50 inventions the same year.
Out of the pack it can be shaped like putty, but within a day it hardens into flexible silicone rubber.
The product is waterproof when cured and works at temperatures from well below freezing to above boiling point, and can be used as a sealant, as an adhesive or for rubberised grip.
The company, which manufactures the rubber in east London, plans to expand into more retail outlets across Europe and the US with the money raised.
It has already started selling in major retailers like Target and expects its products to be in 10,000 stores by the end of the year.