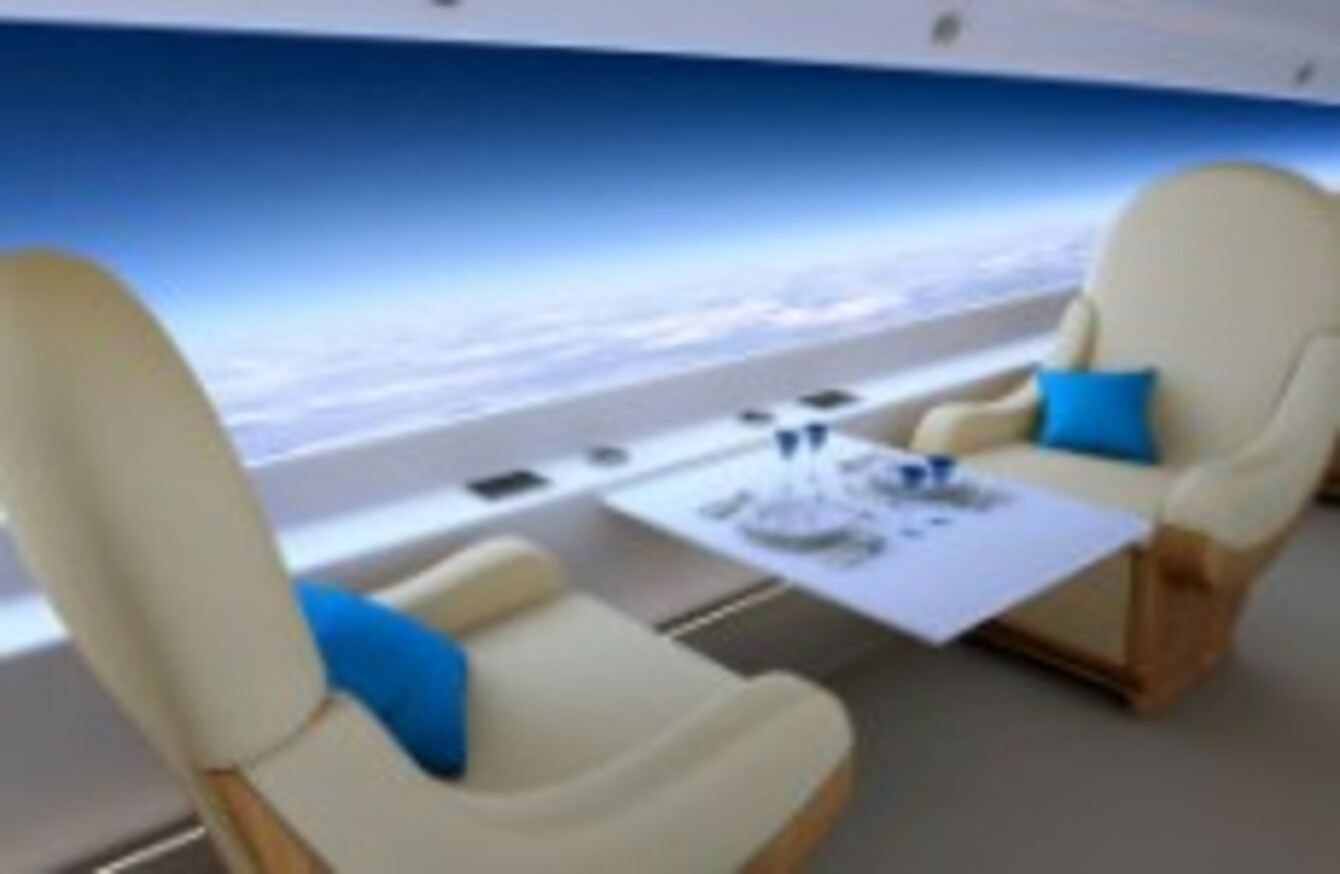 Image: Spike Aerospace
Image: Spike Aerospace
SPIKE AEROSPACE IS in the process of creating the first supersonic private jet and when it's released, passengers will see the outside through screens instead of windows.
The S-512 Supersonic Jet will use high-definition screens to display panoramic views of what happening outside.
A number of exterior cameras will display these images to passengers inside the cabin, and if they get tired of looking outside, they will have the option of viewing pre-recorded footage, or dimming the screens if they want to sleep.
Before you ask, there's are structural reasons for replacing windows with screens. Fitting windows into an airplane means additional support is required, which means more parts are needed and the plane weighs more.
Also, an airplane without windows means a stronger hull which would allow the supersonic jet to travel at 2204 kph.
The development of technology such as cameras and displays has meant the company can work around this problem and provide a lighter and stronger jet.
With the micro-cameras and flat displays now available, Spike Aerospace can eliminate the structural issues with windows and reduce the aircraft weight. In addition, the very smooth exterior skin will reduce the drag normally caused by having windows.
If its crowdfunding campaign is successful – currently the team are looking for a modest $250,000 on top of private investment – the first jet is expected to arrive  in December 2018 and will cost $80 million.

(Video: Spike Aerospace/YouTube)