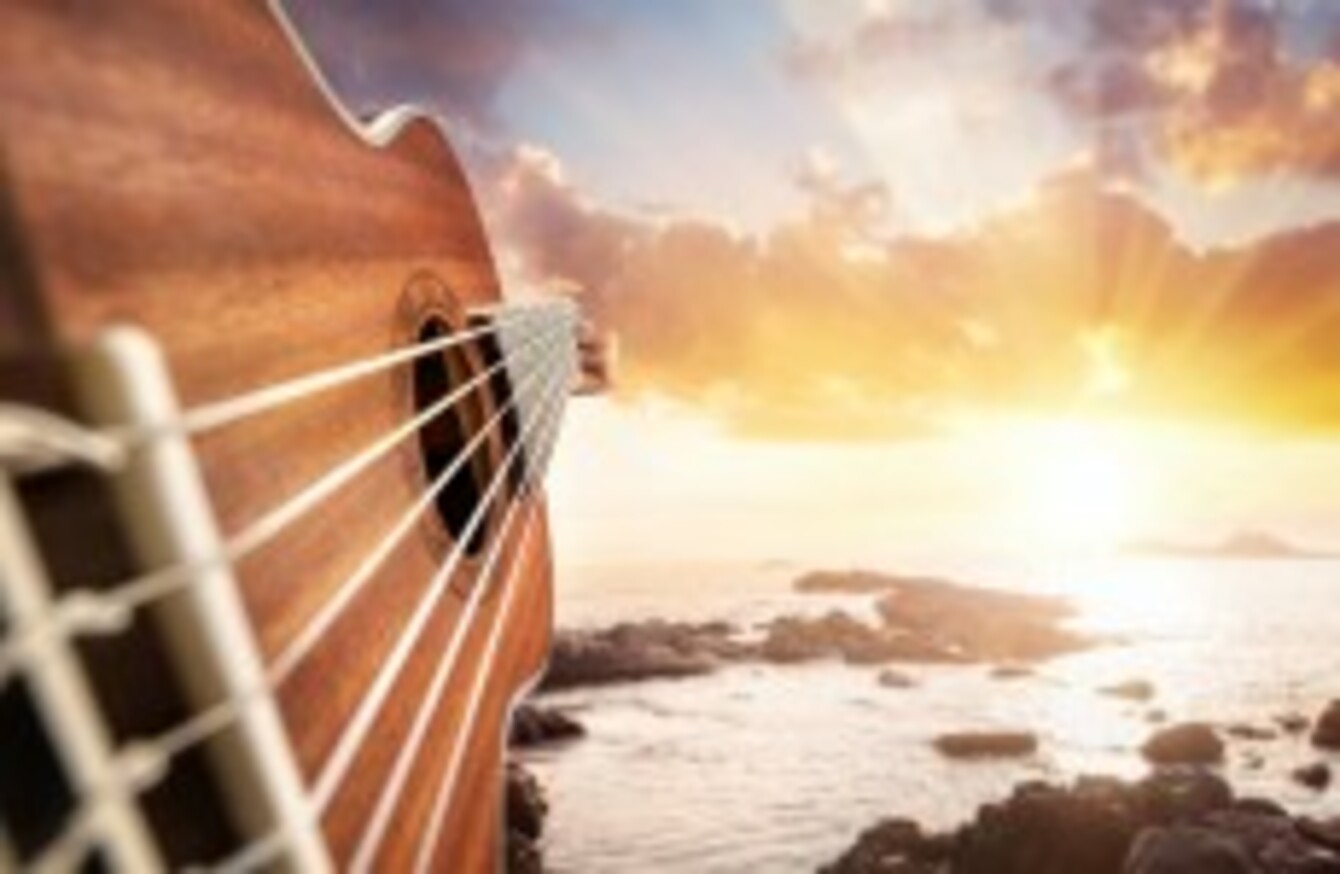 Image: Shutterstock/Pikoso.kz
Image: Shutterstock/Pikoso.kz
"I'VE ALWAYS WANTED to work in music. It's been the dream all my life really."
Thus begins a conversation with 33-year-old Kilkenny native Rory O'Farrell, who jacked in his sales and marketing business to enter the ultra-competitive world of Ireland's start-ups with his music package Melosity, an online studio software package for musicians that launches officially on May 4th.
O'Farrell's idea was always a pretty original one.
"Music has always been everything to me. I figured out fairly early on that making it myself wouldn't be a goer, but I knew I wanted to be in the business, around musicians, it was just a question of when and where," he tells TheJournal.ie.
But O'Farrell is no shiftless dreamer, he's someone who makes things happen.
Raised in Graiguenamanagh, O'Farrell grew up wanting to study music. His mother wasn't quite so keen though so instead he earned himself a US scholarship to Mercyhurst University in Erie, Pennsylvania to study marketing.
Returning home after five years, he set up a successful direct sales and marketing business, Roar Promotions (a play on his name) when he was just 24.
The sky was the limit. And for someone less driven that might have been that.
"When I got to 30 in 2011 I just had a mad sense of regret that I'd drifted away from music, because it's all I'd ever really wanted to do," says O'Farrell.
I enjoyed what I did, but I just had this itch in me, like if later on in my life I might look back… I wouldn't be able to sleep knowing I didn't try something that was a good idea, you know? It's not about risk for me, I'd be more afraid at not taking the chance. Forget 'what if it doesn't work', what if it does work?
I'd had the idea for music collaboration software for a long time, so about four years back I started doing a lot of research in my spare time into what goes into starting a tech business and then started to pull it all together.
The real kicker came when O'Farrell was accepted into Enterprise Ireland's (EI) Competitive Start Fund (CSF) programme.
"First I did the New Frontiers programme, after 8 weeks of that I started to see what I'd been doing wrong. From there I applied for the CSF and was accepted in September 2014. As things stand we've been told we're well on the way to making it onto the list of High Potential Start Ups (the elite class of entrepreneur in the EI stable) so things are going well," he says.
I had been pouring money and research into legalese, terms and conditions, all kinds of stuff that wasn't really important. What matters is having a great product that works, and satisfying what people need.
I started to reach out to the industry, talking to musicians and record stores, gradually showed them my concept and saw what they were looking for.
O'Farrell officially brought Roar Promotions to a close last September and since then Melosity has been his entire focus, a hobby no longer. Enterprise Ireland officially invested last December, and all roads now lead to the big launch in just under two weeks time.
Virtual Studio
The web software works as a sort of Dropbox for musicians in real time, a desktop based virtual studio with instant messaging that lets musicians cut sessions remotely from each other.
It's aimed more at the amateur end of the market and allows people less familiar with music software to cut tracks from start to finish. Subscribers can also message each other so collaborations with strangers are to the fore.
We've been focused on features that people need, and at this stage the feedback we're getting is all to do with tweaks as opposed to missing features so we know we're in the right place. One musician told me that his band wouldn't have broken up if Melosity had been around at the time. It's an ultimate saver on travel costs.
Our slogan is 'Your studio, everywhere'.
I'm looking forward to seeing a band form virtually on our platform, and cut some tracks.
Musician Áine O'Neill and producer Dean Kenny were used as guinea pigs for Melosity. They told TheJournal.ie that the service is opening up recording in ways most wouldn't have thought possible.
"It's fantastically intuitive, and it's global in real time, who ever would have thought that would be possible?" says O'Neill.
What most appeals to me is the fact the system's online, there's no download and everything is up and running in moments. The comment feature is exceptional as well.
"It's all quick and effortless," agrees Kenny.
I would've used emails to send tracks in the past and it was always messy and never really worked out. If artists get a hold of this, really, anything's possible, it's very user-friendly.
The software is aimed at amateur musicians and people starting out on their careers for whom studio time is a luxury not a regular option. Unfortunately, such a demographic is not a particularly well-funded one.
Virality
"I had initially planned to build the product with a view to making money but I don't think that's the right approach to start off with any more," says O'Farrell.
We're going with a 'freemium' service, and one without ads. Music in Ireland is so much about word of mouth, I want to create a big community and a sense of virality because what we offer is so exceptionally good and free.
I also want to create a situation where musicians can make money. It won't be easy, but a lot of business is being able to spot trends and then capitalise, that would be my approach.
It hasn't all been plain sailing though. Melosity is the product's second name, and the one it will launch with. O'Farrell has been forced to change tack as regards his first preference after an extremely well-known brand got legal. No names, but trust us, you've heard of them.
"I see it as more of a fresh start to be honest," he says.
We've had to start anew with our social media and that, but for me the past is the past, it's what's to come that's important.
Wise words, and a company that deserves to do well.
This month, as part of TheJournal.ie's ongoing startup and small and medium enterprise (SME) focus, we are looking at the music industry.
To view other stories from our collection, click here.