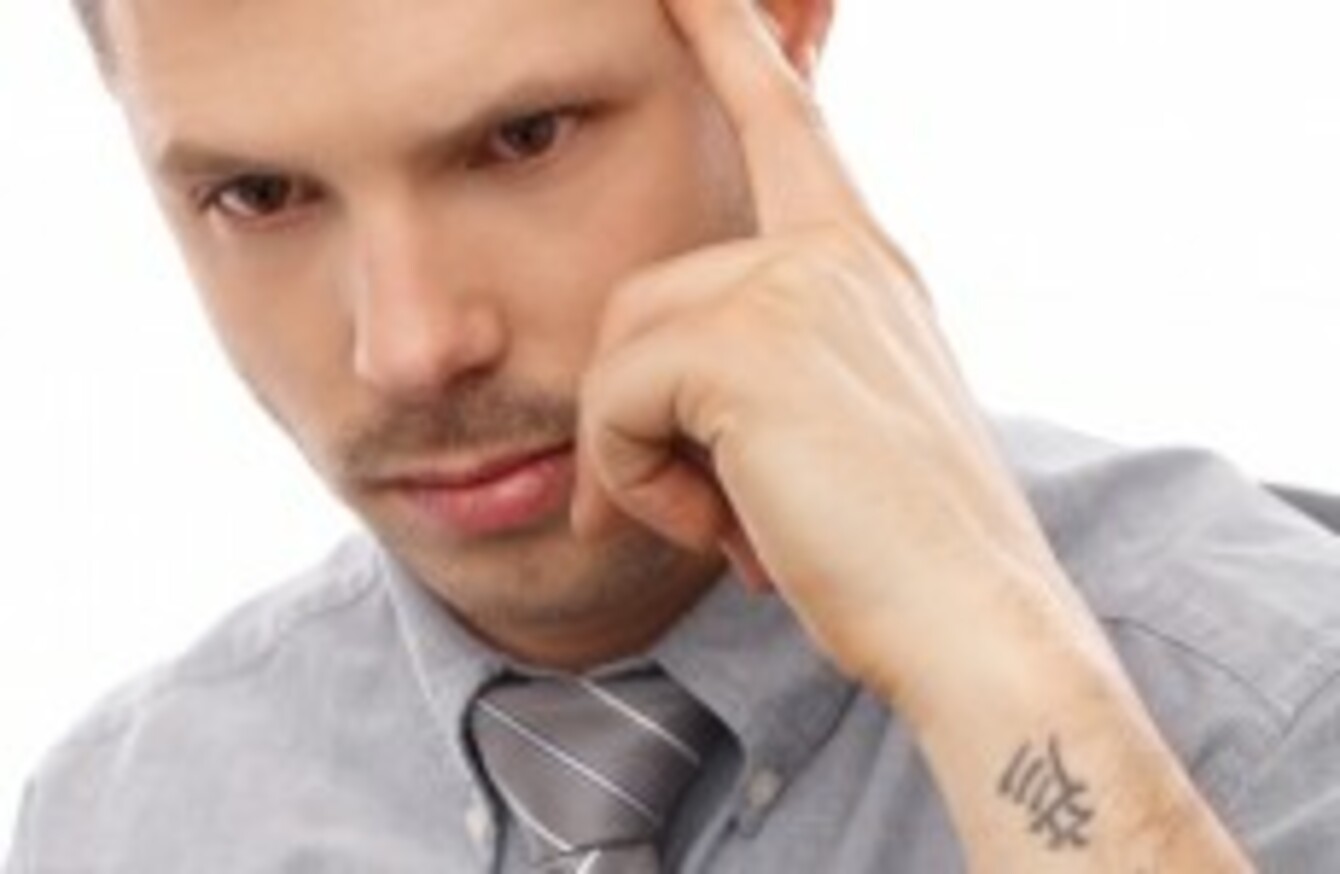 Image: Shutterstock/StockLite
Image: Shutterstock/StockLite
IRISH BUSINESSES ARE getting more conservative, it seems.
Apparently 76% per cent of employers here wouldn't hire someone, if they were displaying a visible tattoo. That's up from 73% this time last year.
65% of employers said they thought tattoos presented an unprofessional image.
Even if two candidates were shortlisted for a job – following, presumably, several rounds of interviews, 82% of those questioned said they'd give the job to the candidate with no visible tattoos.
Creative industries, marketing and IT are less likely to discriminate.
However, according to Alan Price of employment consultancy Peninsula Ireland "there are still a lot of companies who hold traditional values".
So if you're an employee with the right skills and qualifications, going for a job interview and you have a tattoo on display then it may be worth covering it up.
"Also remember that if you're an employee and you are looking at getting a tattoo then it may be worth speaking with your employer and checking the dress code for your business."
1,722 Irish employers were questioned over the phone by Peninsula Ireland as part of the survey – across a number of industries.