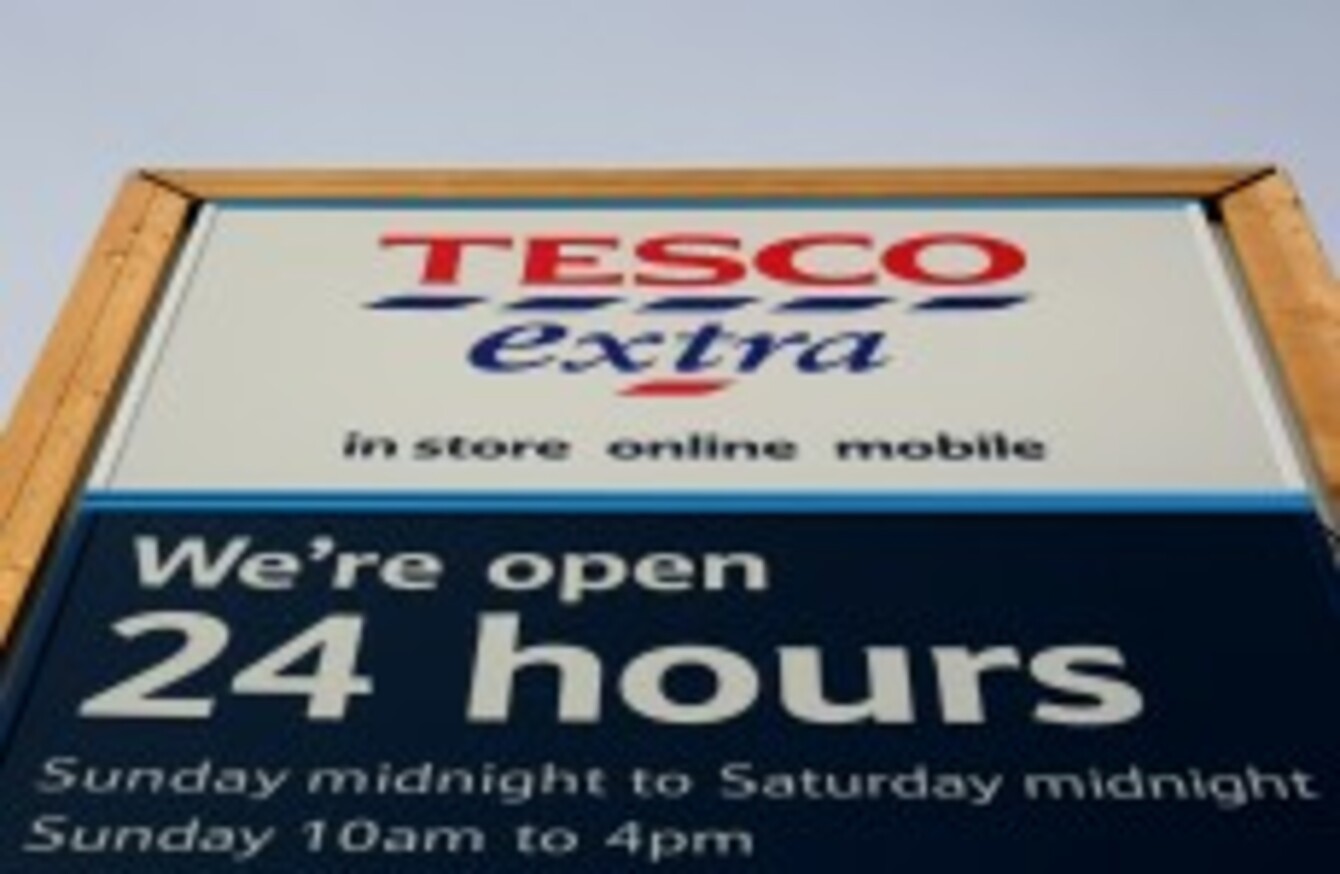 Image: Chris Radburn/PA Wire/Press Association Images
Image: Chris Radburn/PA Wire/Press Association Images
FINANCIAL REGULATORS WILL put supermarket colossus Tesco under the microscope for the accounting blunder which wiped nearly €320 million from the company's books.
The UK's Financial Conduct Authority (FCA) will investigate the supermarket giant after the company admitted last week there had been a £250 million (€318 million) "overstatement" in its most recent  forecasts.
The announcement slashed its profit expectations nearly 25% below the £1.1 billion (€1.4 billion) it was expecting to make in the first half of the year, a figure which had already been downgraded twice because of its flagging sales.
A full investigation
Ireland and the UK's biggest supermarket chain this morning told investors it had received news that it would be subject to a "full investigation" from the regulator.
"Tesco will continue to co-operate fully with the FCA and other relevant authorities considering this matter," the company said in a statement.
Tesco's shared have plummeted to their lowest level since 2003 on the back of the profit downgrade and the latest Kantar Worldpanel research which showed big sales drops in both its Irish and UK trade.
Tesco Ireland had the largest loss of business of any major chain in the latest figures as German discounters Aldi and Lidl continued to make big inroads into the market.
The company previously announced the suspension of four executives after uncovering the financial mistake and it launched its own, internal investigation.
It has since emerged Tesco had been effectively operating without a financial boss for the six-month period when the error happened.
READ: Tesco position as top Irish supermarket choice is looking increasingly shaky
READ: Companies are too worried about themselves, not enough about jobless: Tesco boss