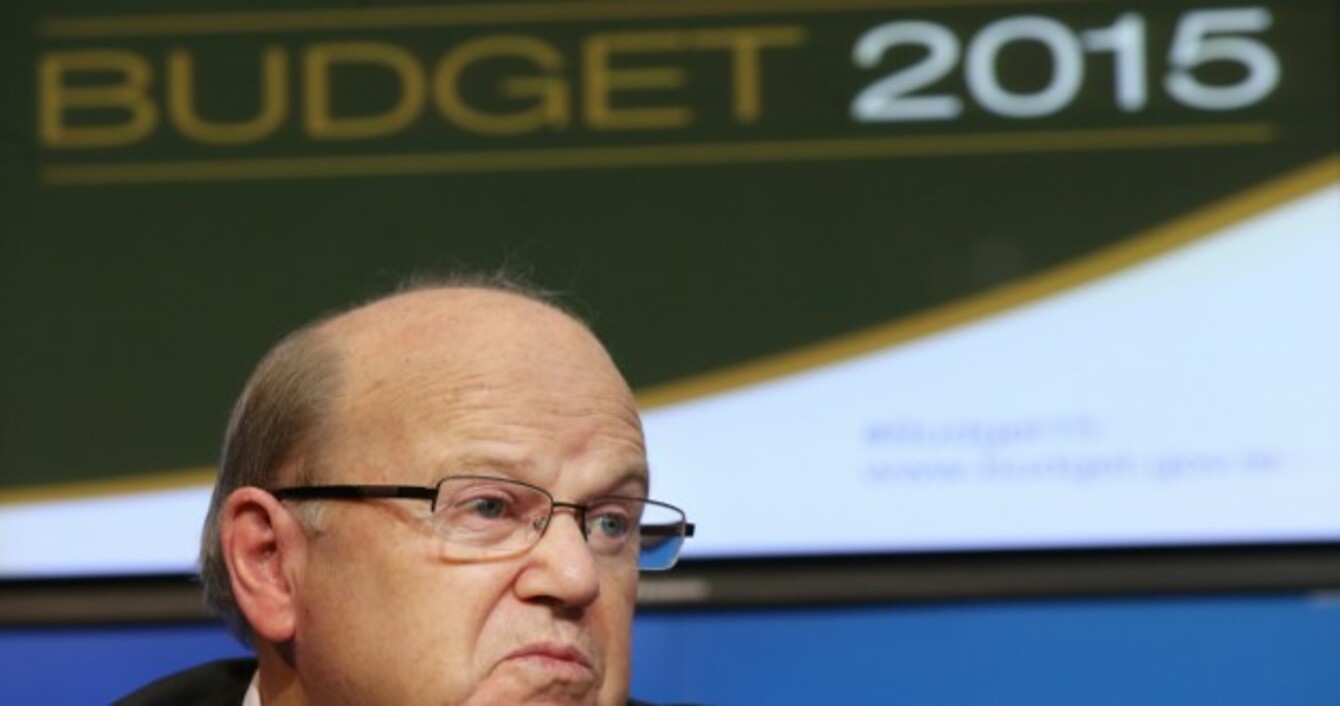 Image: Leon Farrell/Photocall Ireland
Image: Leon Farrell/Photocall Ireland
IN CASE YOU missed it, there was a little thing called the Budget on this week.
While the government's headline-grabbing move in business circles was the axing of the much-maligned Double Irish loophole, there was plenty more happening besides how Michael Noonan was re-jigging the state's coffers.
Here's a quick wrap-up of everything giving us our fiscal stimulus this week:
Need to know
The Double Irish is dead, bring on the "knowledge-development box"
It has been probably the world's best-publicised tax dodge, but come next year (sort of) the Double Irish loophole multinationals have spent years exploiting to their own nefarious ends will be closed.
Finance Minister Michael Noonan announced in Tuesday's budget he was ending the scheme which allowed Irish-registered arms of the same companies to shuffle money between themselves even if one wasn't paying any taxes.
From next year for new businesses and 2020 for existing firms, all locally-registered companies. will also have to pay their tax in Ireland. So in theory, no more Irish-listed companies conveniently siphoning their profits off to the Caymans or Bermuda.
In its place Ireland plans to install a "knowledge development box" with a cut-rate tax incentive for companies to develop and produce more new stuff in the country.
But our friends on the continent may as yet have something to say about that, judging by the frosty reception similar UK and Dutch "patent box" schemes have received and a pending ruling on their legality from our euro-region overlords.
Meanwhile, a bunch of other measures potentially of interest to businesses were coming in and going out.
A quick run-down includes wins for startups, microbreweries, the tourism sector and farmers, but losses for those in the tobacco trades and the poor self-employed, who are still paying higher taxes than everyone else.
Given all the fuss about who got what that was being crammed into just a few hours, we thought it was a good time to ask TheJournal.ie readers whether it was a good idea to scrap Budget day altogether.
But apparently most of you are still fans, judging from these results:
Nice to know
Now you know
The EU told Ireland to change its arrangement with Bus Éireann for taking children from rural areas to school. After a long-running investigation, the European Commission said the current scheme wasn't compatible with competition rules and needed to be reformed
Ireland ranks somewhere between Poland and Colombia as a desirable place to work, according to traffic stats from the Indeed jobs website. While not an analysis of which was the best country to work in, Indeed said the figures at least showed work needed to be done to ensure Ireland kept attracting the best global talent
One for the road
If you ever wondered how mesmerising watching someone shift a sofa out of a third-floor apartment could be, then wonder no longer.
The answer is… quite. At least when you decide to do it over the balcony.
Source: RM Videos/YouTube