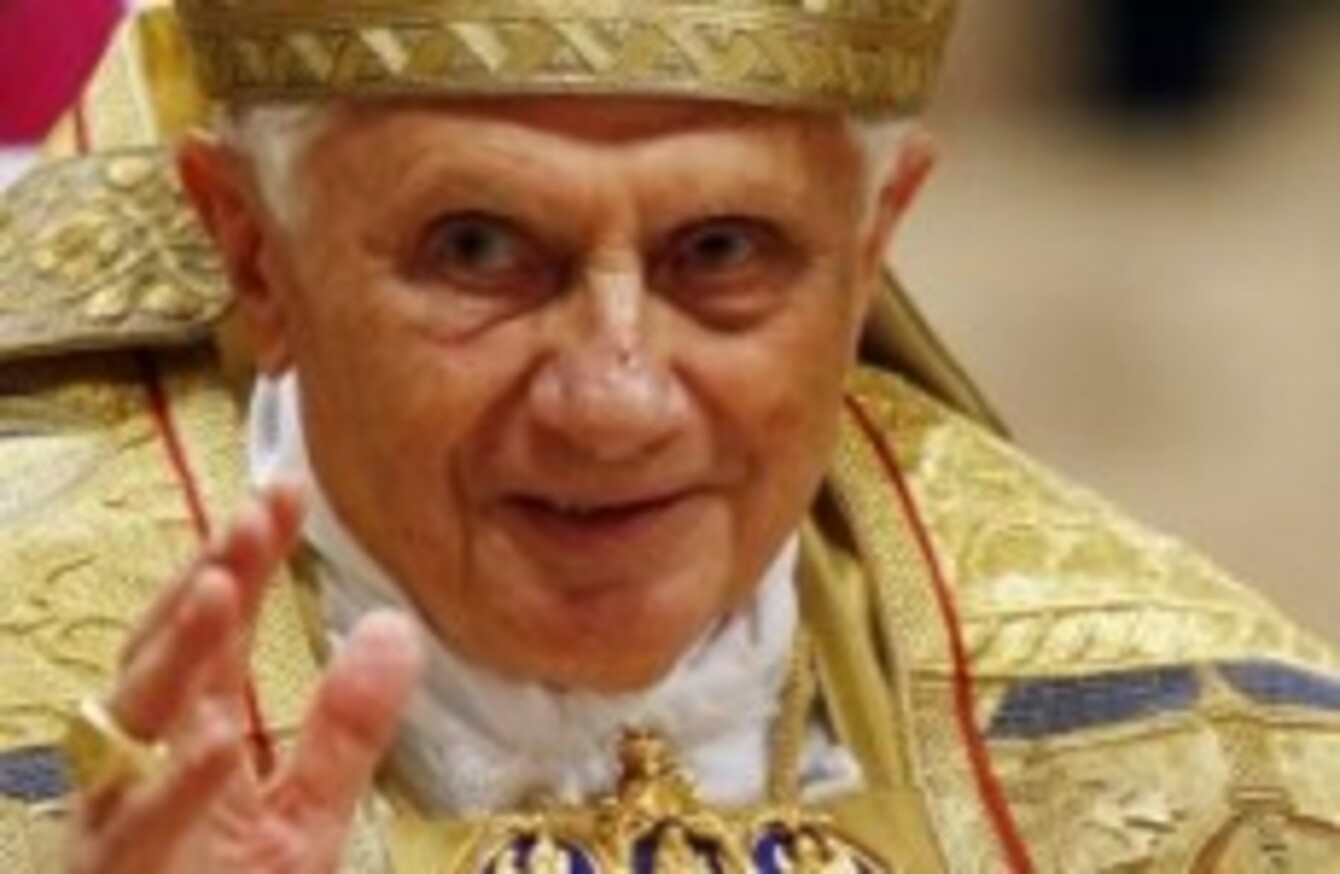 IN A GROUNDBREAKING revision of the Catholic church's long-established stance, Pope Benedict XVI has said that it is acceptable to use condoms under certain circumstances.
Owing to the church's view on contraception, it has never before supported the use of condoms – even to guard against HIV. In fact, the pope has previously said that condoms actually help to spread HIV as their availability encourages people to have sex.
However, Benedict has softened his approach and said that using condoms can sometimes be acceptable. He gave the example of a male prostitute, saying:
There may be a basis in the case of some individuals, as perhaps when a male prostitute uses a condom, where this can be a first step in the direction of a moralisation, a first assumption of responsibility.
He did not comment on whether the same applied to a female prostitute - or indeed to a married monogamous couple where one partner was infected.
However, the softening of the church's stance on the issue will have a significant effect as it has the potential to influence the behaviour of millions of people across the world. There are more than a billion Roman Catholics globally, with an estimated 160 million followers in Africa.
The three African countries worst hit by the HIV/Aids crisis all have significant numbers of Catholics: Lesotho has about 1,867,035 Catholics; Swaziland about 1,173,90; and Botswana about 1,640,115 – which together totals more than the entire population of the Republic of Ireland.
#Open journalism No news is bad news Support The Journal

Your contributions will help us continue to deliver the stories that are important to you

Support us now