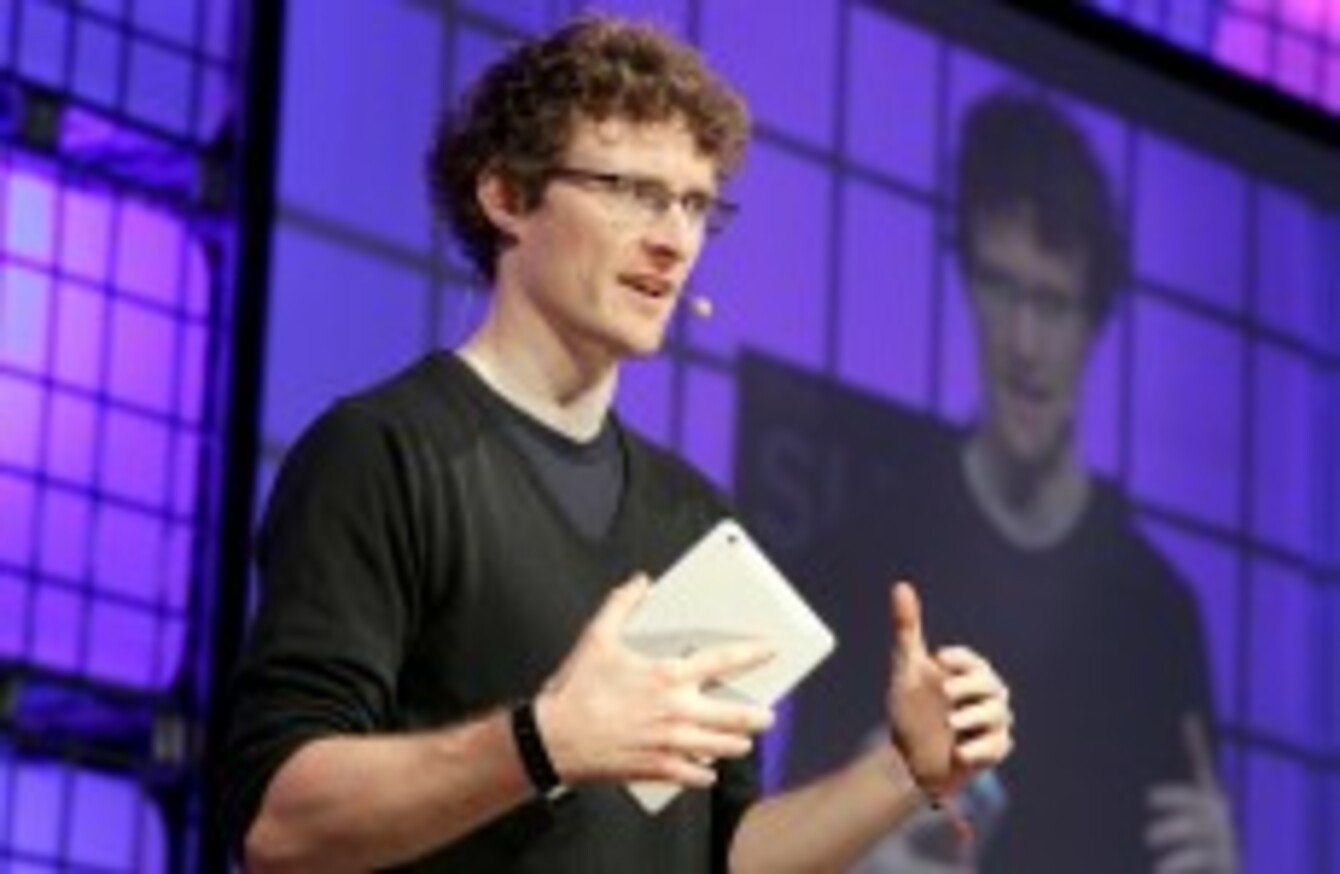 Paddy Cosgrave on the main stage at the Dublin Web Summit.
Image: Mark Stedman/Photocall Ireland
Paddy Cosgrave on the main stage at the Dublin Web Summit.
Image: Mark Stedman/Photocall Ireland
Updated 22.45
THE DUBLIN WEB Summit, or The Summit as it's now known, is hiring 40 new staff ahead of its November event but it's not giving equal credit to degrees from different third-level institutions.
The Summit says that, for people who have graduated since 2010, they will only consider applicants who achieved 1st class honours degrees from UCD, UCC, NUIG, DCU, UL or NUI Maynooth.
Graduates at Trinity College Dublin however will be considered if they achieved the lower 2.1 grade.
Furthermore, for graduates of Institutes of Technology who achieved a BA, BSc or similar, they are required to have gone on to also secure a Masters to be considered.
Founder and CEO of The Summit Paddy Cosgrave says that they have been required to implement the requirements because they are seeking "high-quality graduates" and receive too many applications:
For every position we advertise at a graduate level, we get hundreds and hundreds of applications. It's been extremely difficult as our head of recruitment to try to reduce 400 CVs down to 10 to call for interview.
Cosgrave also sits on the board of the Higher Education Authority and founded the Undergraduate Awards.
The Summit's website lists a number of past speakers including the founder of Twitter Jack Dorsey who dropped out of university and Tumblr founder David Karp who never graduated from high school.
The Summit was founded in 2010 and has become one of the most in influential gatherings on the international tech landscape with tickets selling out months in advance. Tickets for November's event will first become available later this month.
The organisers are to next week hold their their first major US conference, Collision, in Las Vegas.
The more than 40 positions available include jobs in data science, iOS engineering and sales.
Originally posted 07.05