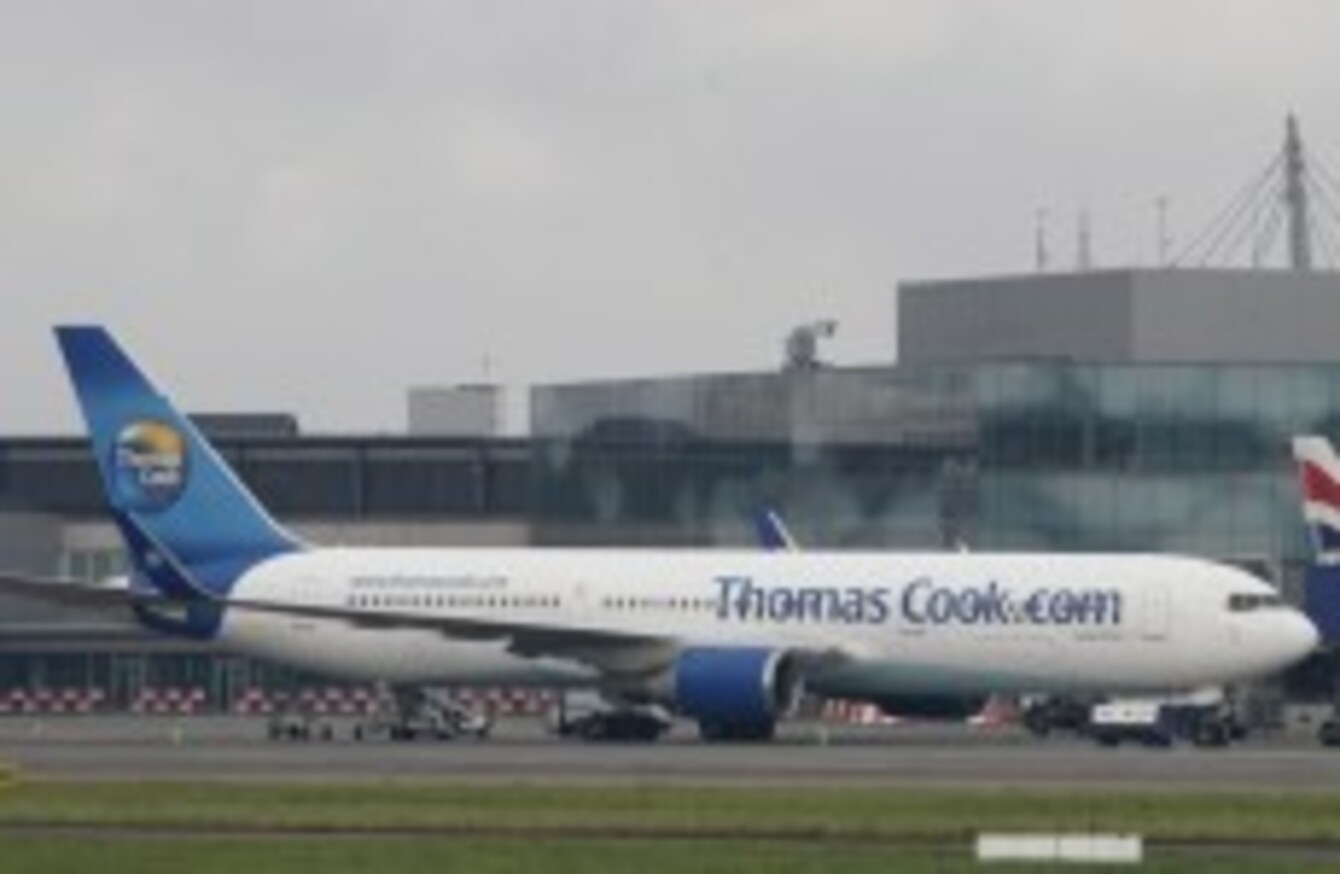 Image: Mark Stedman/Photocall Ireland
Image: Mark Stedman/Photocall Ireland
TOUR OPERATOR THOMAS Cook will close its Irish office and move completely online in the Irish market, leaving the future of its 44 employees uncertain.
Yesterday, it was announced that Thomas Cook would no longer provide or sell charter holidays departing from Ireland from 30 April this year.
However, the company said it would meet "the needs of the growing number of customers who book online" and Irish customers can still book holidays with them in this way.
For the "small number" of customers who have already booked a charter holiday for 2014, the tour operator said "finding an excellent alternative holiday is our priority".
This decision will see Thomas Cook retain a strong presence in the Irish travel market and allow the business to increase the number of direct customers, most of whom currently book through third parties, with a view to better serving their needs and requirements.
Many customers on Facebook expressed their sadness at the closure of the office in Ireland with many showing their support for staff:
Click here if you have trouble viewing this
Click here if you have trouble viewing this
However one customer was critical of the tour operator for accepting his booking to Turkey in the last week if it had plans to cancel its chartered holidays from Ireland, calling it "utterly disgraceful  carry on".
This move would see Thomas Cook support the online Irish business from the UK, and the company is entering into a 30 day consultation with colleagues in Dublin with a view to closing the business support function based in Ireland.
"Our proposal to offer greater personalisation and flexibility to our Irish customers through our dedicated website reflects our high tech, high touch business strategy," said Reto Wilhelm, Managing Director of Thomas Cook UK & Ireland in a statement yesterday. "We are committed as always to exceeding customer expectations and want to respond to the changes in the Irish market and be there for our customers 24/7."