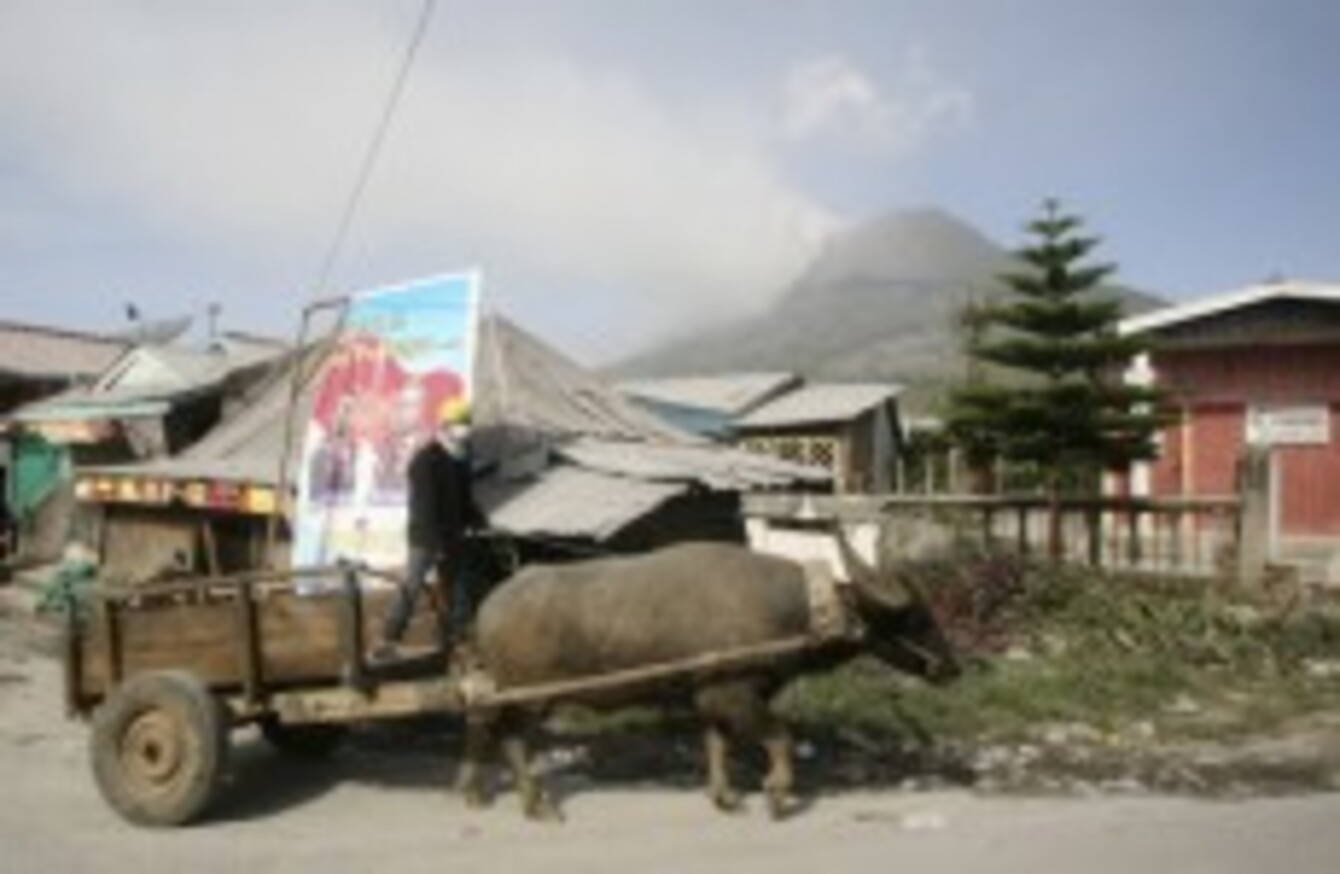 A villager rides a buffalo cart with a backdrop of Mount Sinabung, in Karo, North Sumatra, Indonesia
A villager rides a buffalo cart with a backdrop of Mount Sinabung, in Karo, North Sumatra, Indonesia
THOUSANDS OF PEOPLE on the Indonesian island of Sumatra fled their homes on Saturday when volcano began to erupt.
Shortly after midnight smoke, ash, and lava began to shoot into the sky from Mount Sinabung, a volcano that has been dormant for 400 years.
Alert levels had not been raised and villagers were taken off guard by the explosion. Authorities had initially thought the smoke rising from the vent was caused by rain, but later realised it was coming from magma.
Mount Sinabung is 60km south-west of Sumatra's main city, Medan. Indonesia is situated on the "Ring of Fire" and has at least 129 active volcanoes.
At least 10,000 people had been evacuated from the area yesterday, according to reports from the BBC. However, it is believed that some residents have begun returning to their homes as the activity seems to be cooling off.