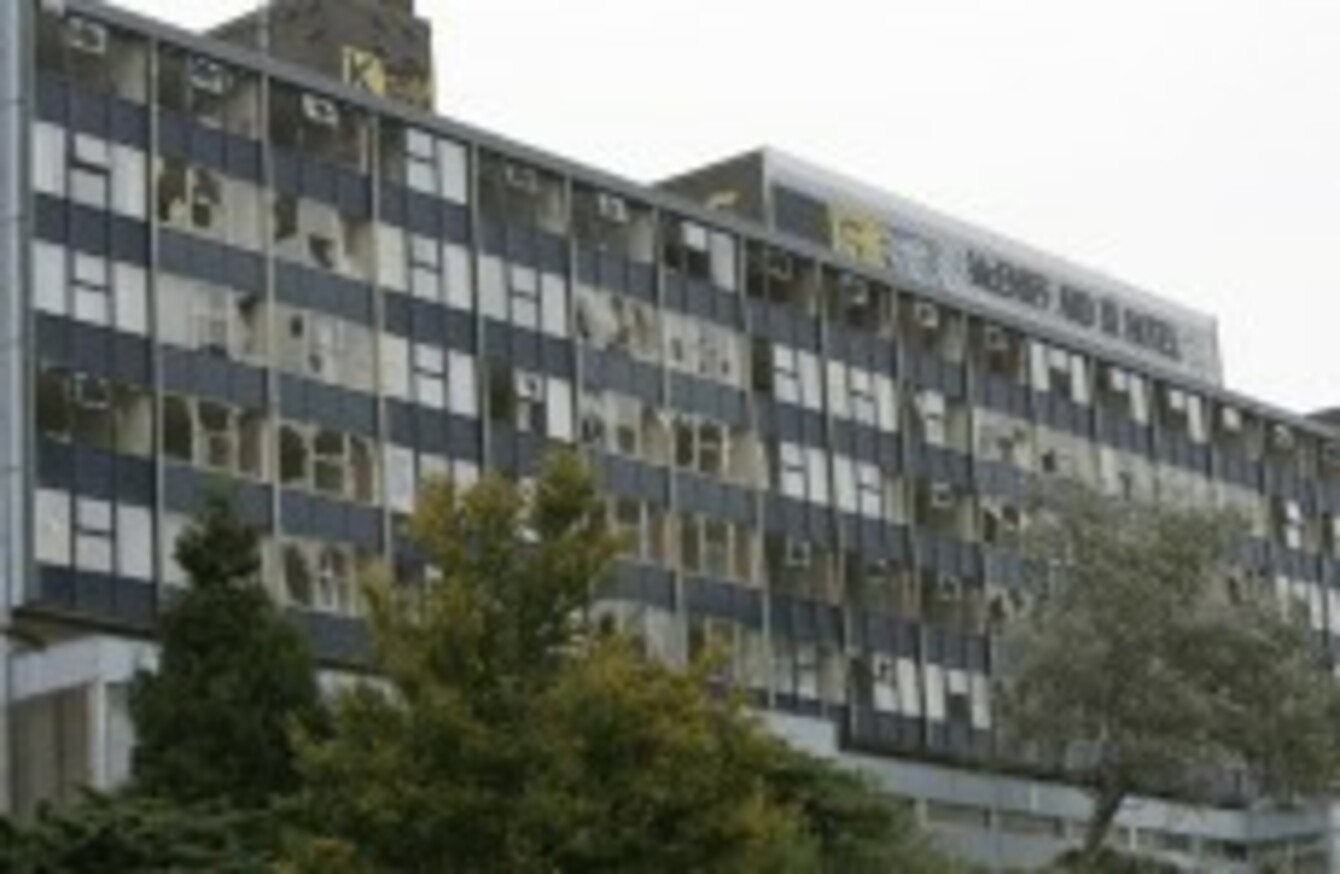 The derelict Ard Ri hotel in Waterford
Image: Eamonn Farrell/Photocall Ireland
The derelict Ard Ri hotel in Waterford
Image: Eamonn Farrell/Photocall Ireland
DUBLIN IS LEADING the way in the recovery of the hotel sector, but much of the rest of the country is still struggling with oversupply and low occupancy rates.
Industry experts Crowe Horwath launched the its annual Irish hotels survey, which shows Dublin occupancy levels are now at 76.3%, only marginally below previous peak levels of 76.8%.
Around the country, average occupancy was at 65.9% last year. Dublin is dramatically outstripping the rest of the country when it comes to the price hotels can charge for a room, with the average of €90.73 some 40% higher than outside the capital.
The cost of a hotel room is still some way off the peak of €116.59 in 2007, with room sales running at 79% of their boomtime highs.
Different paths
Crowe Horwath recovery and restructuring specialist Aiden Murphy said that the report paints a picture of a divided recovery in the hotels sector.
"The average price of hotel rooms increased by 3.7% in 2013, but a two-speed recovery is still evident with Dublin hotels continuing to outpace the regional hotels."
He said that each hotel bedroom in Dublin is occupied on average for 280 nights per year, compared to an average occupancy of 220 nights in the Midlands and east of the country, which has the lowest occupancy of the four regions surveyed.
He added: "While improved consumer sentiment has been lifting demand for hotels, the hotel sector is still vulnerable to any changes in the domestic economy that may have a negative impact on consumer confidence."
Minister of State at the Department of Transport, Tourism and Sport Michael Ring said that the results of the study validates the Government's plan to restore the tourism sector's.
While the report highlights  how Dublin led the recovery, I believe that the launch of the Wild Atlantic Way this year, and the tremendous reception it is receiving at home and abroad, will help the rest of the country gain its share of the benefits of tourism.
The Irish hotel sector is among the most indebted in the country. The sector is generally seen as having overreached during the boom, with hotels favoured by planners and developers.