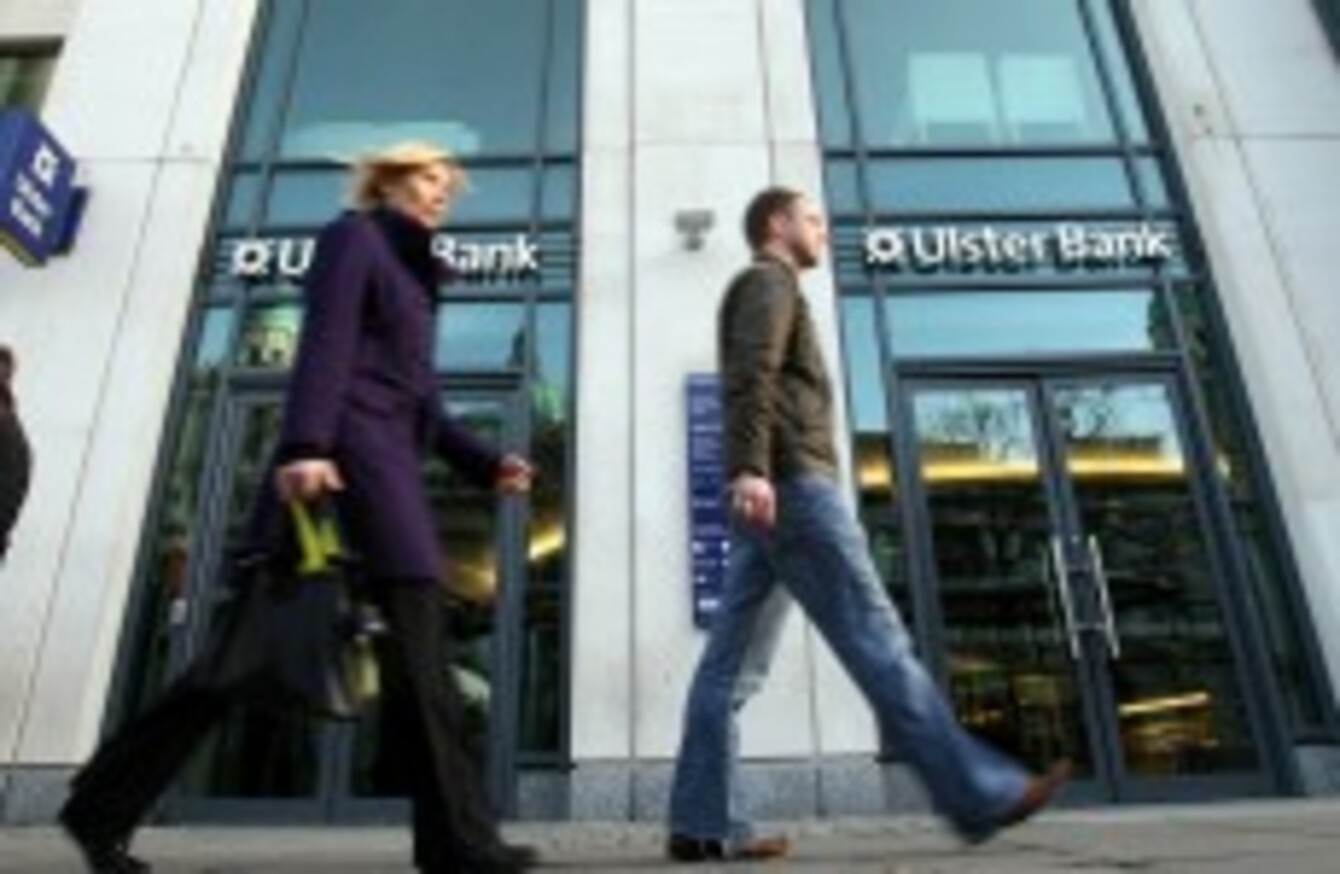 Image: Paul Faith/PA Wire/Press Association Images
Image: Paul Faith/PA Wire/Press Association Images
THE SERIOUS 'GLITCH' that has impacted on hundreds of thousands of Ulster Bank customers across the country enters into its fourth working week on Monday.
Although the group claims that next week will be the final one during which clients will experience any significant delays, full and normal service will not resume until the week starting 16 July – and that will still not be for every customer.
Gradual and significant improvements are being reported by Ulster Bank management but have you noticed? On Monday, we published some of personal experiences that had been related in our comments section and across social media. The following is an updated selection from Thursday and just before close-of-business Friday.
If you want to update us on progress – or not – or if you have tips to help others in your situation, please leave us a comment with your advice/experience.
Wendy, a reader of TheJournal.ie and Ulster Bank customer, emailed us from an English airport after an ATM "ate her card" on Friday morning. After calling the helpline, staff told her they could not send her emergency money because of insufficient funds in her account. Eventually, another branch agreed to transfer funds through Western Union. After three hours of waiting she finally received her money but was unsure if she would be charged fees for the transfers. She also added:
Dreading how long it will take them to send me a new bank card!
Teemu Tempura Kankkunen is having a similarly stressful experience out of the country: I'm abroad and my current acc is full w double transactions eating my balance that is soon down to zero because of this..really nice…and yesterday 400 EUR disappeared aswell without any explanation..
Even though the financial services ombudsman has said he has only received a "handful" of complaints as of yesterday, many seem set to contact the regulator. Matt Donovan writes: I will be first in line, no money since June 14th, only found out when I went to pay for groceries but card was declined, had thought that my account was skimmed, having to take time off work to queue to get money (not an easy to get time off in my job this time of year), landlord not so patient, my wife is heavily pregnant & out of her mind with worry. Yes, I will be in touch with the regulator amongst others as this debacle is unacceptable & has tried my patience in oh so many ways!
Chuck Eastwood responds to Ulster Bank's decision to lower its interest rates in line with the ECB rate cut: Waiting to see what will happen with my mortgage which is due out today. Haven't been paid in three weeks and have had to dip into credit union saving to get food as my bank cards are bring refused. My local bank is not staying open late and I am not in a position to take time off work. The only reason they are passing on the interest rate cut to variable mortgages is because there would be murder if they didn't. A self imposed penalty I suppose.
Mike Thornton has yet to see normal service resume: Have not received four weeks of pay into my Ulster bank account. Lodgements are not available. Any ATM withdrawals are immediately debited and to top it all I have been double debited for purchases to the tune of €500.
John Banks is an AIB customer but has still had problems: This is going on too long! How are they going to compensate credit cards and other missed payments via other banks? AIB said on the phone yesterday I will be charged late fees etc ! ulster bank need to tell us what their plan is for all concerned! Horrible that customers are receiving letters from the same bank about late fees!!!
Laura O'Sullivan was one of many to receive letters about overdrafts, missed direct debits and overdue loan repayments: So how nice of ulster bank to write to me and tell me that they are very concerned about the overdrawn amount on my account….im now gunna write a letter back tell them im concerned that they have applied for every transaction twice since this happened and can they pleaase ring me and make an arrangement to pay me what they owe me!!!!!!
Becs Nicholson reminds people to keep all correspondence relating to the issue: I have a loan with ub and that hadn't been taken out even though it was due two weeks ago! Also beware if you have loans/mortgages with other financial institutions! Rang ebs today about our mortgage that is due to come out on the 7th. Ebs said it will show on my account as a returned direct debit (and I will be charged) then they will try again on the 15th (I will be charged again) and if it isn't paid, unless I have a letter from ub saying its their fault it will show up as arrears on my account. Not happy at all
Leah Burgess notes the difference attitudes of various other companies affected by the so-called glitch: Yesterday Vodafone DD had not gone through thankfully when I phoned them they were very understanding and put a note on my account to say I was with the ulster and to take the money next month. My mums Sky subscription DD has not gone through either but they say if they don't get their payment they will cut the service off. I contacted Ulsterbank on twitter and got a tweet back directing me to a site ref dd that they are working with other banks and this is what it says "We would like to reassure our customers, and those of other banks, that we are working with other banks, service providers, insurance and utility companies to ensure that, as a result of this issue, customers will not be without their services, will not be permanently out of pocket and will not have their credit record affected."
The bank's handling of the situation has also frustrated some people in the media. Yesterday, BBC correspondent seemed baffled at the group's resistance to being interviewed:
Also, on Twitter yesterday, customers vented their frustrations and highlighted other, newly-discovered problems such as setting up PayPal accounts and cancelled direct debits being mistakenly honoured:
@BlindFaith100

@zenbuffy

@trophyeyes1989

@Stephen_Warke

@StaceyCBlog

@Shequi

@OldSkoolDarter

@MartinMcAuley

@PlanetHC

@BBCMarkSimpson