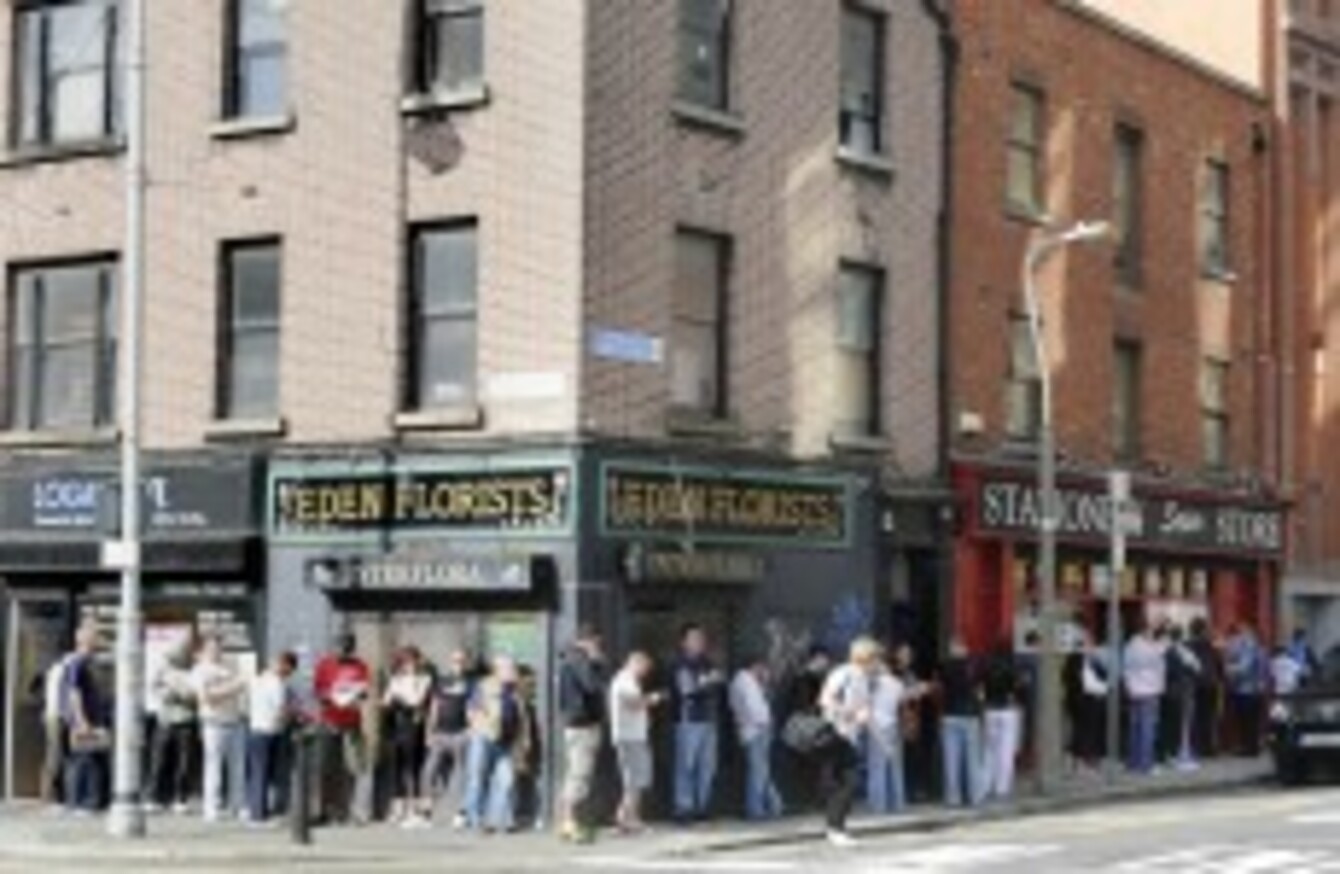 Image: Sasko Lazarov/Photocall Ireland
Image: Sasko Lazarov/Photocall Ireland
THE OECD HAS told the Irish government that its priority should be getting people back to work.
In its latest economic forecast, the body said there is a risk that high unemployment could become structural.
"In particular, workers previously employed in the construction sector should be encouraged to acquire the skills and competencies demanded by jobcreating sectors," it added.
Despite the warning, the OECD remained mostly upbeat about post-crisis Ireland. The country is emerging successfully from the adjustment programme and economic activity is "showing signs of revival", according to the forecast summary.
"Growth will continue to be led by exports, with private consumption making a rising contribution. Business investment is also projected to expand, reflecting Ireland's attractiveness for foreign direct investment."
The OECD recommended sticking with fiscal targets to bring the public debt onto a declining pathway. If growth disappoints, there should be a 'Plan B' in place which would see automatic stabilisers working around the structural consolidation path.
More work also needs to be done to restore the banking system to health and repair the credit channel, it continued.
Predictions made in the latest report dropped forecasts of GDP growth to just 0.1 per cent. It also said that the country may miss its target of cutting the deficit to 3 per cent of GDP in 2015.
Growth next year could be 1.9 per cent and by the following year, it will reach 2.2 per cent.
Meanwhile, a conference has heard that people will look back at this government and believe it was "very successful". Speaking to the Social Justice Ireland event, the secretary general of the Department of Public Expenditure said spend on health, social protection and entertainment had been protected.