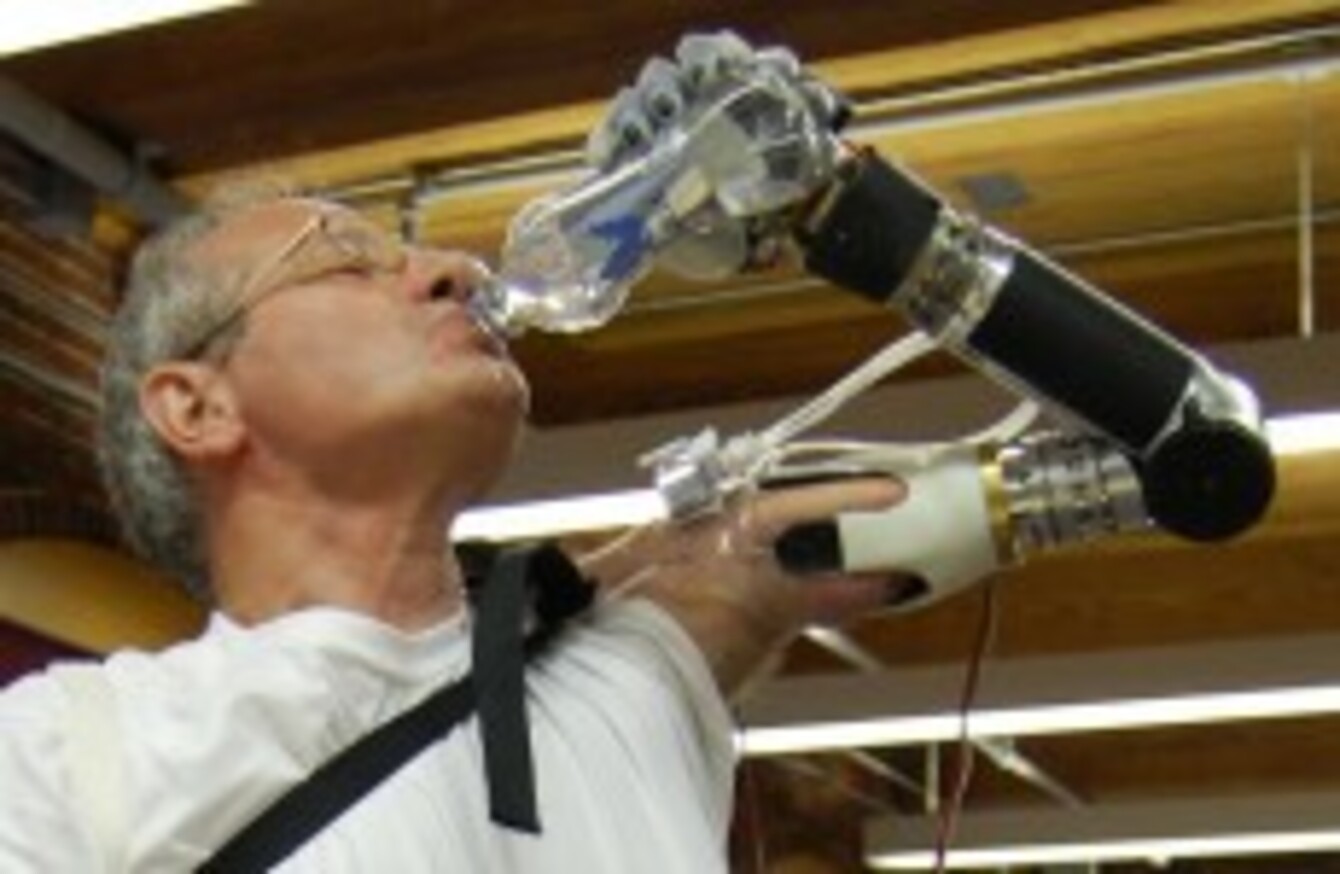 Image: DEKA Research
Image: DEKA Research
A PROSTHETIC ARM which uses electronic signals from the wearer's muscles to move has been approved by US medical authorities.
The Food and Drug Administration (FDA) approved the DEKA Arm System, which allows the wearer to perform up to ten different movements.
It uses electromyography (EMG) – a technique which checks the health of the muscles and the nerves that control them – electrodes to detect electrical activity caused by the contraction of muscles close to where the prosthesis is attached.
These electrodes send the electrical signals to a computer processor in the arm that translates them to a specific movement or movements.
In tests, approximately 90 per cent of study participants were able to perform activities such as using keys and locks, preparing food, feeding oneself, using zippers and brushing and combing hair.
The FDA notes that the prosthetic can be configured for people with limb loss occurring at the shoulder joint, mid-upper arm, or mid-lower arm. Currently, it cannot be configured for limb loss at the elbow or wrist joint.
The DEKA Arm System was manufactured by DEKA Research and Development and saw $40 million (€29 million) of research money provided by the US Defense Advanced Research Projects Agency (DARPA).
The funds were part of a larger $100 million Revolutionising Prosthetics research project run by DARPA, aimed at improving the range of robot limbs available to those who have lost upper limbs.
According to Bloomberg, the prosthetic won't be available for sale and a price won't be determined until DEKA finds a commercial partner to mass-manufacture it.
Source: DARPA Defense Advanced Research Projects Agency/YouTube
Source: DARPA Defense Advanced Research Projects Agency/YouTube