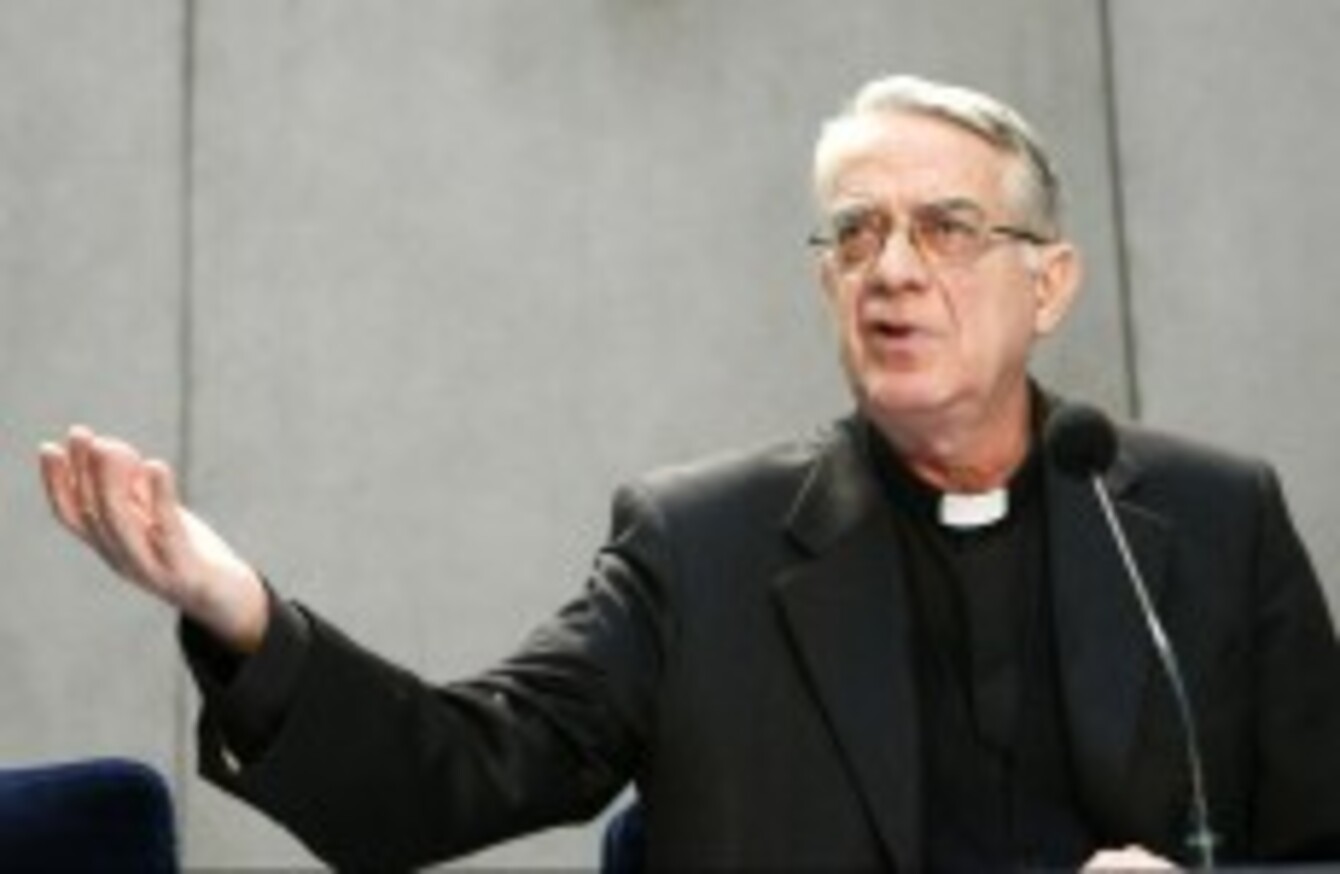 Fr Federico Lombardi
Image: Pier Paolo Cito/AP/Press Association Images
Fr Federico Lombardi
Image: Pier Paolo Cito/AP/Press Association Images
THE VATICAN HAS spoken out for the first time on the Cloyne report – to reject criticisms of the way it handled the clerical abuse crisis.
Fr Federico Lombardi, the Vatican spokesman, denied that a letter sent by the former Papal Nuncio to Irish bishops encouraged them to cover up abuse allegations. The Cloyne report described the letter, which objected to a framework set out by the bishops for handling abuse cases, as "entirely unhelpful".
However, Fr Lombardi insisted it was "understandable and legitimate" to raise objections, as the measures risked contravening canonical law. "There is no reason to interpret that letter as being intended to cover up cases of abuse," he added.
Fr Lombardi added that harsh criticisms of the Vatican following the report were "curious", claiming they "demonstrate little awareness of what the Holy See has actually done over the years to help effectively address the problem."
However Maeve Lewis, director of abuse survivors' group One in Four, hit out at Fr Lombardi's claims. Saying they "completely lack substance", she added his words are "part of the now familiar refusal by the Vatican to acknowledge that the culture of loyalty and secrecy which facilitated the sexual abuse of children extended far beyond the Irish Church.
"It is further evidence, if needed, that the Vatican's claim to prioritise the safety of children is completely lacking in credibility," she said.