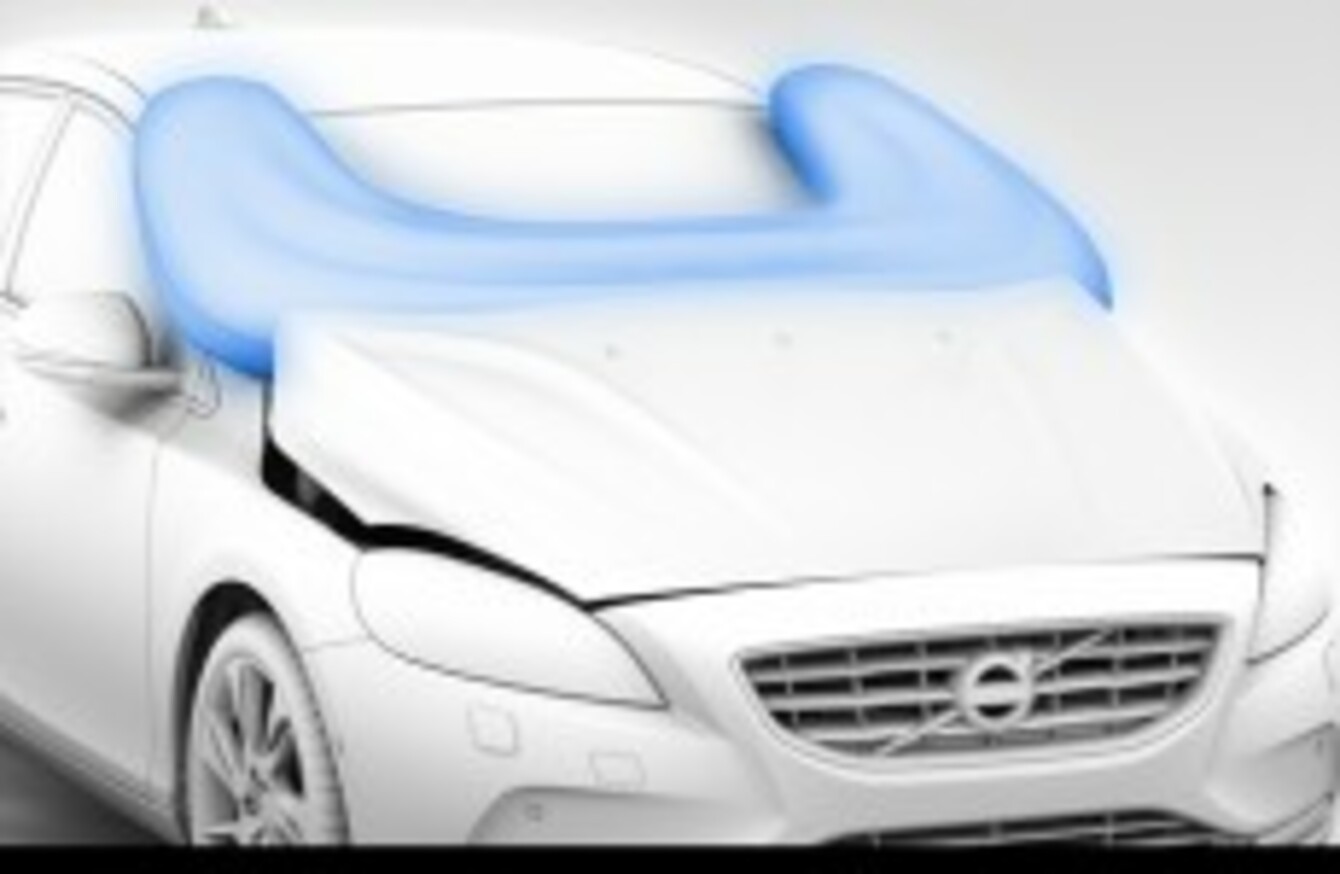 Image: Volvo
Image: Volvo
THE NEW VOLVO V40 which was unveiled at the Geneva Motor Show this week features something the motor industry has never seen before – a pedestrian airbag.
The Swedish carmaker says the technology mitigates the consequences of an "unavoidable collision with a pedestrian".
Volvo says unavoidable as it has also added other extras to help make the car safer for those in it – and those around it. Pedestrian detection with full auto-brake has been included to help prevent a collision in the first place.
The car will issue an automatic warning and if that is not heeded by the driver, the brakes will be applied automatically.
Sensors in the front bumper can register any contact between the car and a pedestrian. When this happens, the rear end of the bonnet is released and simultaneously elevated by the deploying airbag.
The inflated airbag covers the area under the raised bonnet plus about one third of the windscreen area. Both the raised bonnet and airbag will help reduce the severity of pedestrian injuries, says Volvo.
The manufacturer, which prides itself on its reputation for safety, has been working for a number of years on a pedestrian airbag. More than 40 pedestrians were killed on Irish roads last year and throughout the EU at least 15,300 pedestrians, cyclists and motorcyclists were killed in 2009.

YouTube Credit: HooftmanVolvo