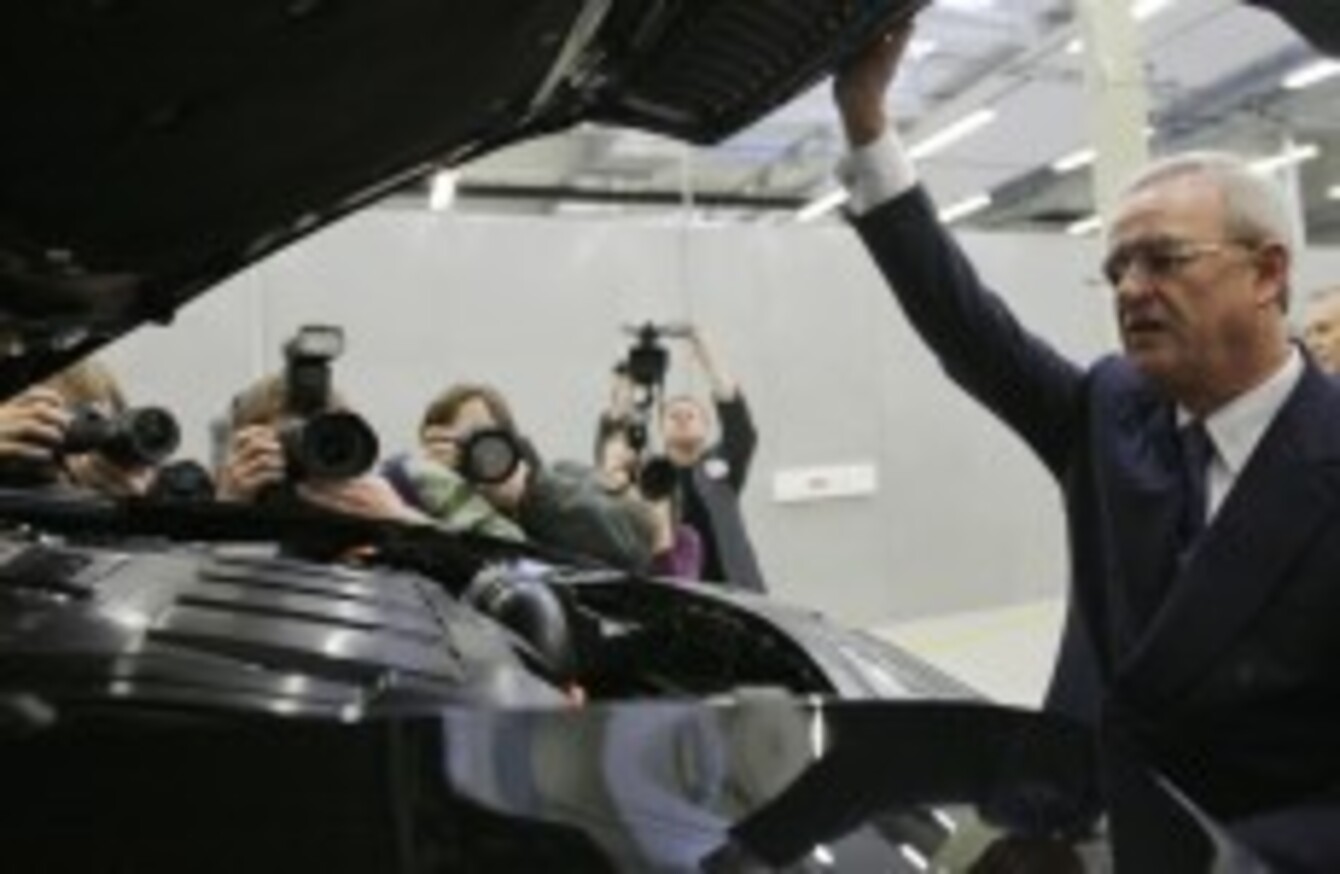 Martin Winterkorn
Image: Associated Press
Martin Winterkorn
Image: Associated Press
THE CEO OF Volkswagen Martin Winterkorn has stepped down in the wake of an emissions scandal that has rocked the motoring industry.
"I am shocked by the events of the past few days," he said in a statement.
"Above all, I am stunned that misconduct on such a scale was possible in the Volkswagen Group."
The crisis enveloping the the world's top-selling carmaker has escalated this week.
The company issued a profit warning yesterday following a stunning admission that some 11 million of its diesel vehicles worldwide were fitted with software at the centre of a US emissions controversy.
The German company said it was setting aside around €6.5 billion to cover the fallout from the scandal that is tarnishing VW's reputation for probity and seriously undermining its share price.
What happened? 
The trigger to the company's market woes was last Friday's revelation from America's Environmental Protection Agency that VW rigged nearly half a million cars to defeat US smog tests.
The company then admitted that it intentionally installed software programmed to switch engines to a cleaner mode during official emissions testing.
The software then switches off again, enabling cars to drive more powerfully on the road while emitting as much as 40 times the legal pollution limit.
"As CEO I accept responsibility for the irregularities that have been found in diesel engines and have therefore requested the Supervisory Board to agree on terminating my function as CEO of the Volkswagen Group," Winterkorn's statement said.
"I am doing this in the interests of the company even though I am not aware of any wrongdoing on my part.
"Volkswagen needs a fresh start – also in terms of personnel. I am clearing the way for this fresh start with my resignation."
Includes reporting from Associated Press.