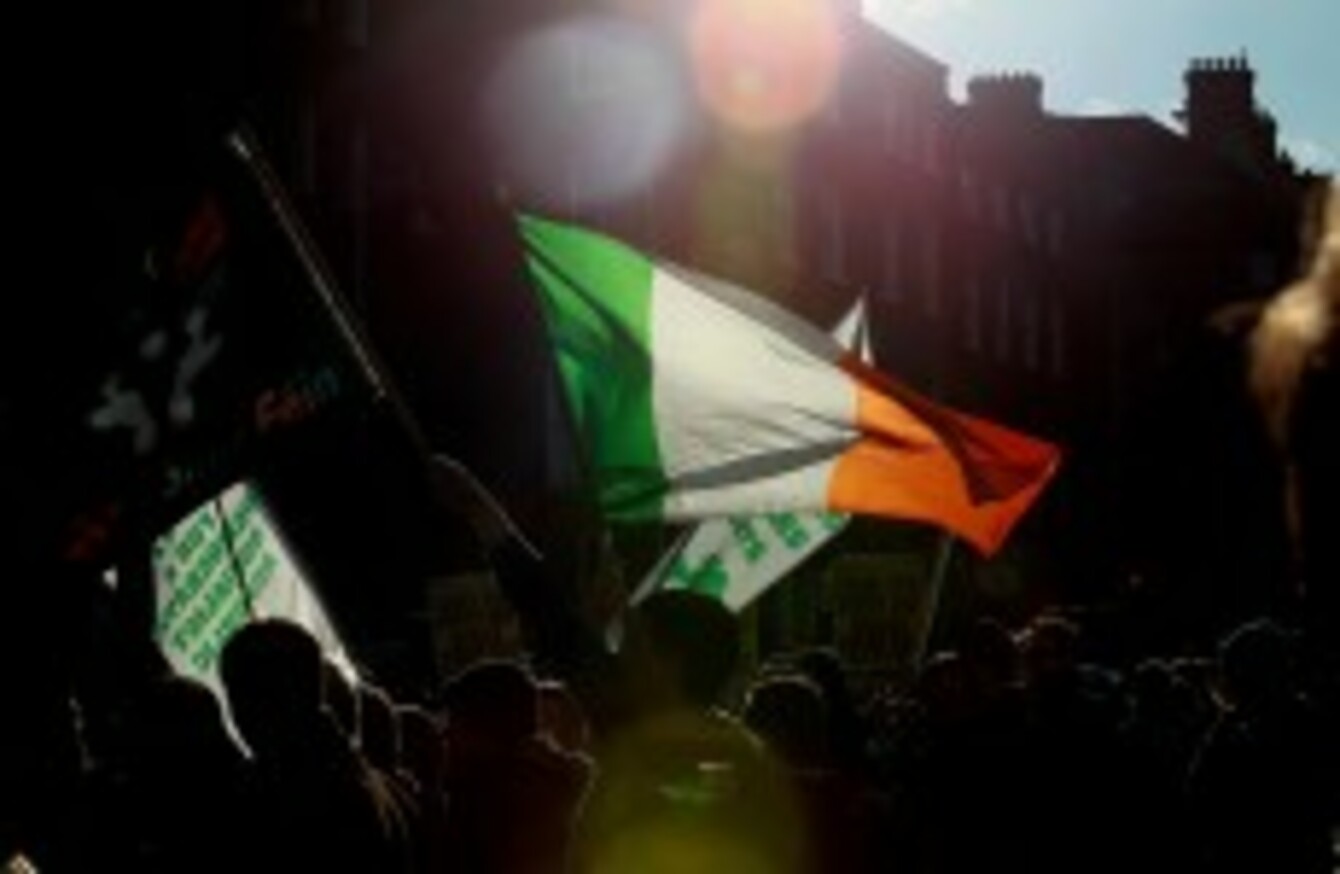 IRELAND HAS EXITED the bailout programme and is being hailed as "bailout success story".
This week a number of "good news" stories have been circulating around the world about us, taking a rather different angle to the Irish population shooting and eating pigeons. Gone are the days of news reports about our spiralling debt and bad banks.
Yesterday, Ireland's 10-year government bond yields fell to eight-year lows as the country's first debt sale since it exited an international bailout proved popular with investors.
Here's what's being said about why "Ireland is back".
1. Business Insider reported yesterday that there is a "huge demand" for Irish debt in its first auction since exiting its bailout, stating: "This continues the bailout success story that is Ireland."
2. The Financial Times reporting on the auction said:
An overflowing order book north of €13bn for Ireland's 10 year bond sale – its first debt sale since formally exiting an international bailout programme last month – has allowed bankers to tighten the pricing of the deal.

Dublin's treasurers had intended to cap the size of the deal at about €3bn-€3.5bn, but the ravenous demand could allow it increase it markedly and make a big dent in its funding requirements for 2014 by early January.
They added that the "appetite for Ireland is driven by the fact that its bonds are expected to provide healthy returns – albeit not as healthy as in recent years," but said that "Irish bonds are no longer considered a risky investment".
3. The Wall Street Journal said that when Ireland exited its bailout program at the end of last year, turning down an offer of a credit line from rescuers and relying on capital markets for funding was "a move that could have proven risky if investors were unwilling to lend the country cash". However, they stated:
Well, it turns out they are willing after all. Very willing.
4. Reuters reports this week that Ireland is making a "stormy return" and that Ireland's economy has shown signs it is picking up steam, with the jobless rate falling to 12.5 percent from a 2012 peak of 15.1 percent and property prices starting to rebound, and the government sees GDP growing by 2 percent this year.
5. The New York Times seems to have a bit of an obsession with our country recently, with a number of articles dissecting our recovery and what we're all about. Last month they reported that it "certainly looks like Ireland is recovering from near economic collapse," but went on to say we're shooting pigeons and "eating cornflakes for breakfast".
With a new year, the Irish focus is now on our tech industry and how Microsoft, PayPal, Fujitsu and scores of other companies are expanding their investments in Ireland, creating thousands of jobs as unemployment hovers near record highs. However, they say there is "one hitch" – that we don't have enough people qualified to fill all the jobs.
The latest commentary is much more positive stating that through a combination of both long-standing and new grants and tax breaks, government officials are "pushing to invigorate smaller, home-grown Irish companies. The hope is that a more robust tech sector can cement the country's economic recovery".
Financial experts and agencies
Even financial experts are saying that Ireland is not only on the mend but will outperform the rest of the euro zone, with The Market Sentiment survey of members of Chartered Financial Analysts (CFA) Ireland showing that 80 per cent expect both the Irish and global economies to grow this year.
The successful debt sale yesterday comes a week before Moody's Investors Service is due to update its view on the country, so will Ireland get a better report card?
What do you think? Is Ireland seeing a recovery? Are you more optimistic? Why not give us your view on it all in the comments section below.