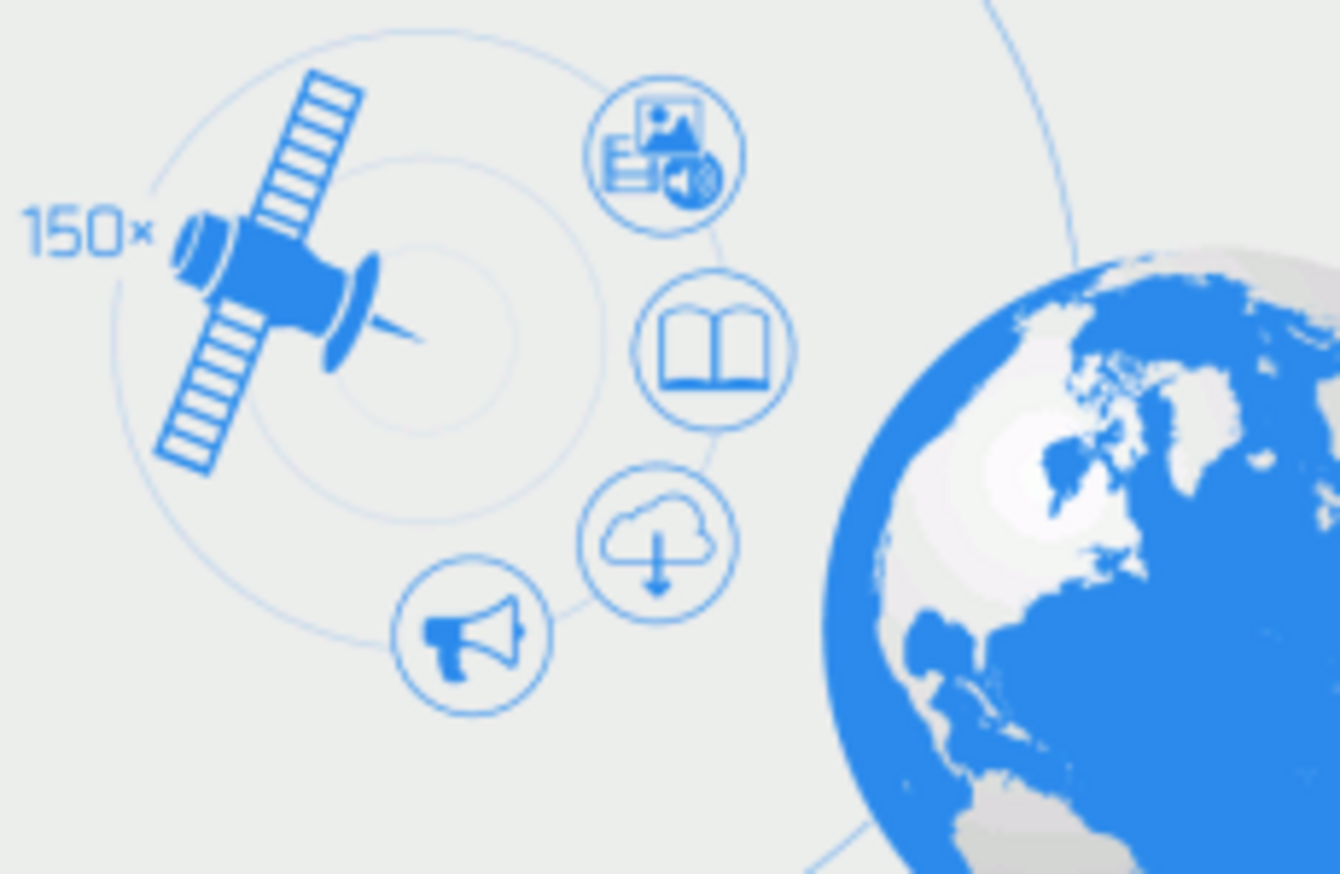 Image: Outernet.is
Image: Outernet.is
CONNECTING THE ENTIRE world to the web for free is always going to be an ambitious task, but one New York-based company plans to make it a reality by using miniature satellites.
The Outernet project aims to create a network of miniature satellites in low Earth orbit that will beam WiFi to everyone around the world.
Each satellite receives data from a network of ground stations and will transmit that data in a continuous loop until new content is received.
Describing the project as the "modern version of shortwave radio or BitTorrent from space," it will offer users a one-way web connection that allows WiFi-enabled devices to access a basic version of the web. The main draw of the project is that it would allow those who wouldn't usually have a web connection a way to access it
Two-way internet-access would be made available to a small group of users. It will be made available to those who are unable to access traditional communication networks either because of natural disasters or man-made restrictions.
The team behind the project hope to begin developing prototype satellites in June and start testing them at the beginning of 2015. If everything goes to plan, then deployment of Outernet could begin as early as June 2015.
The project is being funded by the Media Development Investment Fund, a New-York based organisation that provides financing and business assistance to independent news outlets in countries that have a history of media oppression. The team behind Outernet are also accepting donations through PayPal and Amazon as well as through Bitcoin and Dogecoin.
Outernet isn't the first project that wants to connect the world to the web. Internet.org, a project headed by Facebook's Mark Zuckerberg, aims to do something similar through partnership with companies like Nokia and Samsung, while Project Loon is Google plan to connect people to the web via high-altitude balloons.