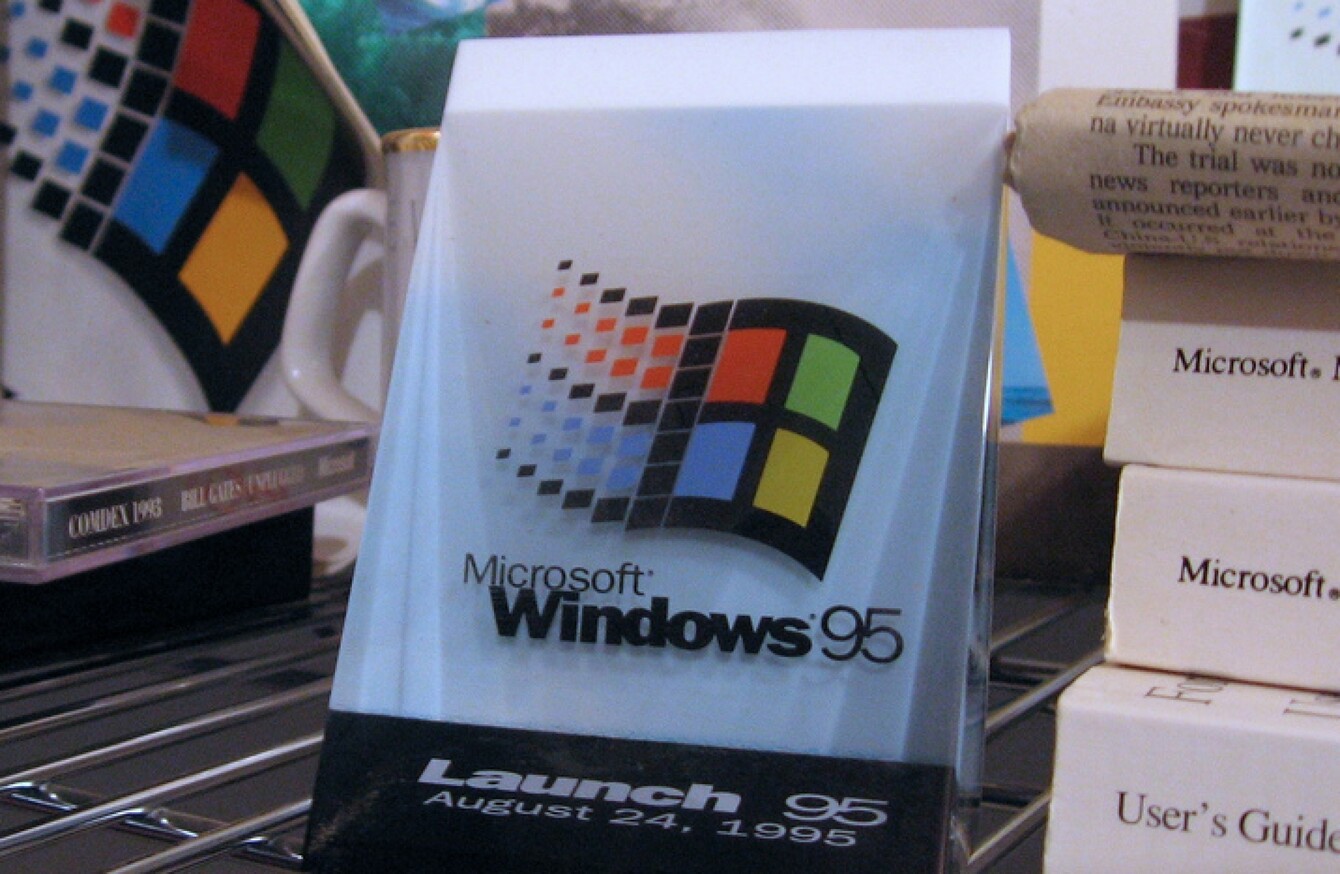 AS FAR AS products go, there are few that are as fondly remembered as Windows 95. The software was the introduction for many to both PCs and the internet, and its influence is still apparent to this day.
One person called Shutterbug2000 has managed to emulate the classic software on a 3DS XL, Nintendo's current handheld console. It was done using DOSbox, an MS-DOS emulator designed for modern platforms, which runs on the bottom screen.
When it was first released, Windows 95 required 4MB of memory (with 8MB recommended) and 35-40MB of disk space to install. In comparison, the 3DS XL has 64MB of System RAM (and 4MB of Video RAM) and at least 1GB of storage to offer.
Since its a new creation and it's running on an emulator, it means that this version of Windows 95 isn't the fastest (according to the creator, it's "not really laggy but definitely not fast either").
Nor does it mean you'll be able to play the likes of X-Wing Vs Tie Fighter or Diablo on the go any time soon. Instead, it just shows that running Windows 95 on the handheld is possible.
Source: shutterbug20001/YouTube
It's not the first time that someone has managed to run Windows 95 on hardware not designed for it.
Back in 2014, another programmer, Corbin Davenport, managed to get it running on an Android Wear smartwatch, while another developer, Dave Bennett, managed to get the classic PC game Half-Life (barely) running on similar hardware.
Source: Corbin Davenport/YouTube
When Windows 95 was released on 24th August 1995, it brought with it a number of modern features including the Start button and taskbar, two features now synonymous with Windows, and program manager which allowed you to open up programs without having to use a command line through MS-DOS.