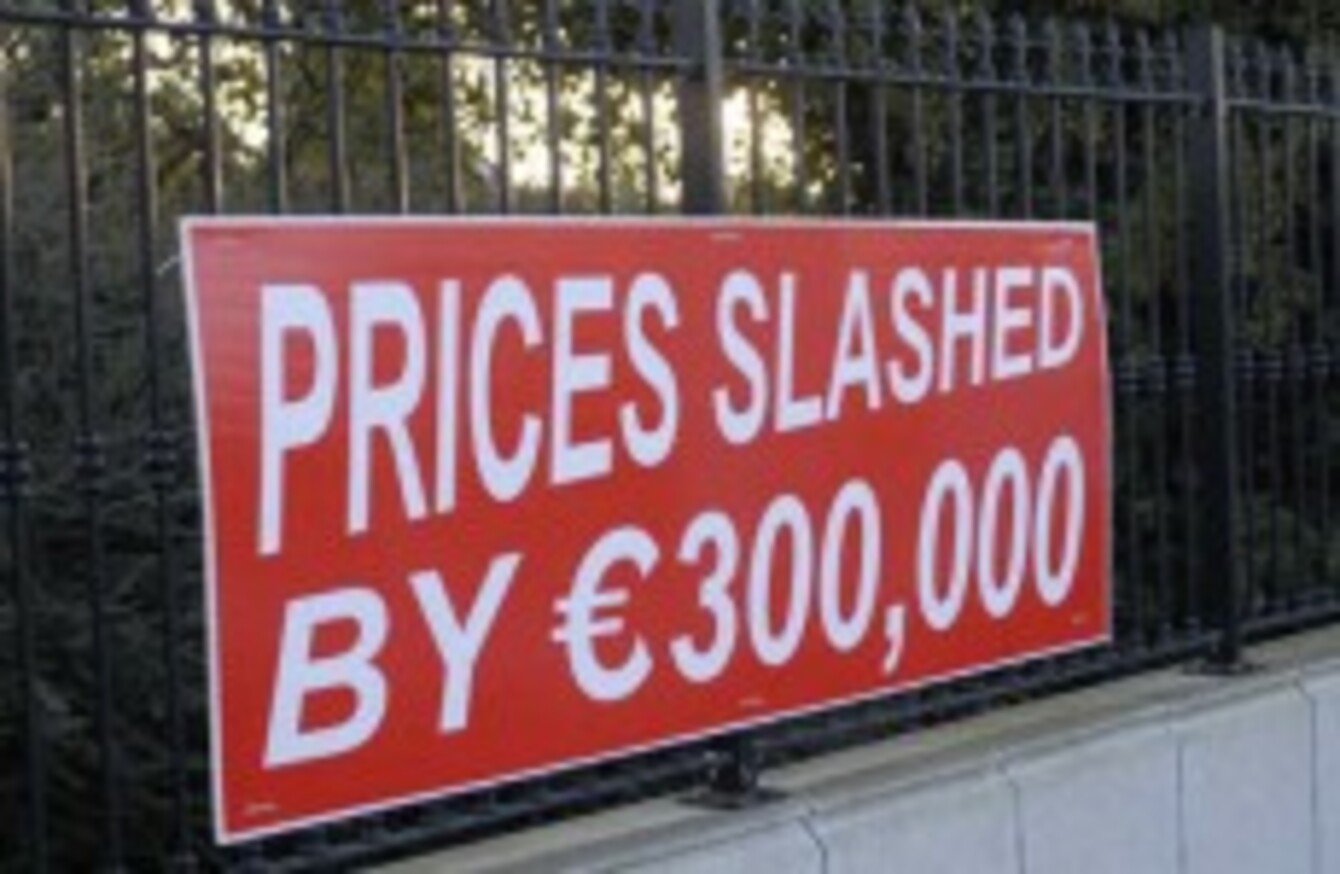 Image: [File photo] Photocall Ireland
Image: [File photo] Photocall Ireland
NEW FIGURES HAVE revealed that Ireland experienced the worst average house price fall in the world last year.
According to Global Property Guide Ireland's house prices were down 14.84 per cent year-on-year for the second quarter of 2011, compared to 11.83 per cent in 2010.
Ireland is quite a way below the country which came second last – Bulgaria on 10.65 per cent – while Spain and Greece are both in the bottom five.
Only 13 of the 39 reporting countries experienced house price increases.
The Netherlands, Slovak Republica, Croatia, Spain and Greece joined Ireland on the list of countries which performed worse than in the previous year, while Germany, the UK, Sweden, and Portugal were among the countries which sunk back this year after a recovery last year.
Norway was one of the few European countries which say an increase in house prices, up 5.93 per cent. Estonia, France and Iceland also saw rises.
Global Property Guide reports that the US housing market is "alarmingly weak", due to high unemployment.
Hong Kong saw the largest house price increase of all the country's surveyed with a rise of almost 20 per cent, while Thailand and Taiwan also saw large rises.
Brazil recorded the second largest house price rise in the world, while other Latin American countries which were not included in the survey due to figures not yet published were also expected to reflect the upward trend.
In July the CSO reported that residential property prices were falling at their fastest rate in over two years, and indicated that prices had fallen by nearly 13 per cent since June 2010.