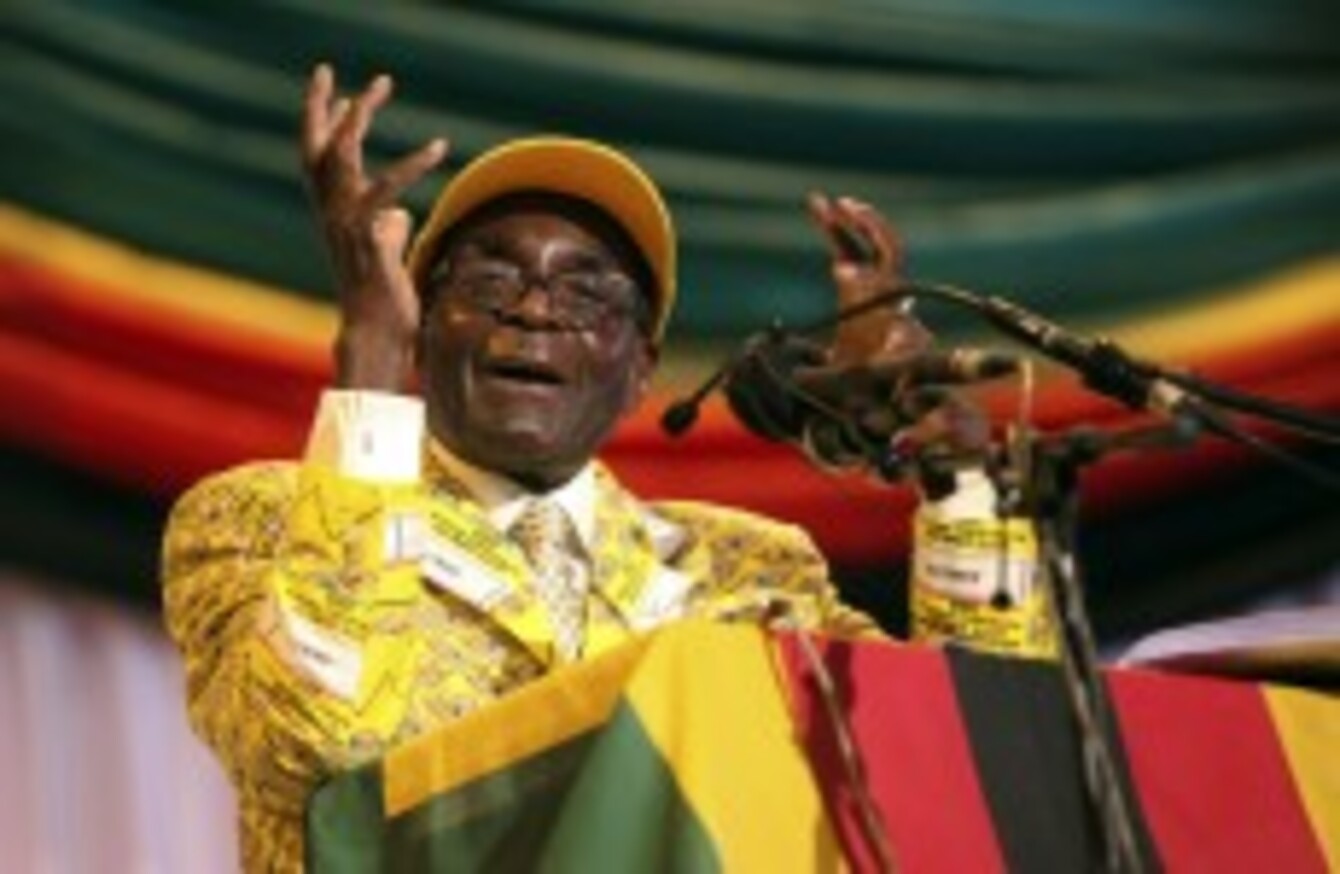 Maybe Robert Mugabe's been spending the money on suits.
Image: TSVANGIRAYI MUKWAZHI/AP
Maybe Robert Mugabe's been spending the money on suits.
Image: TSVANGIRAYI MUKWAZHI/AP
THE BALANCE in the Zimbabwean government's public bank account stood at only $217 (€161) last week after the country paid its public workers' salaries, its Minister for Finance has admitted.
"Last week when we paid civil servants there was $217 [left] in government coffers," minister Tendai Biti told journalists in the capital Harare, claiming some of them had healthier bank balances than the state.
"The government finances are in paralysis state at the present moment. We are failing to meet our targets."
Biti is one of the most senior members of the Movement for Democratic Change, the party led by Morgan Tsvangirai which is the largest in the parliament – but which is forced to share power with ZANU-PF's President Robert Mugabe.
Zimbabwe's economy went into free-fall at the turn of the millennium, after Mugabe began seizing white-owned farms.
The move demolished investor confidence in the country, paralysed production, prompted international sanctions and scared off tourists.
After more than a decade – in which the country suffered hyper-inflation of 231 million per cent, and infrastructure that crumbled as quickly as prices went up – the situation is now more stable.
But public finances remain a mess and local business battles against unstable electricity supplies, lack of liquidity and high labour costs.
Zimbabwe's government has warned it does not have enough money to fund a constitutional referendum and elections expected this year.
Biti said that left no choice but to ask the donors for cash. "We will be approaching the international community," he said.
The country's elections agency said it requires $104 million (€77 million) to organise the vote.
The latest version of the draft constitution seen by AFP earlier this week would limit future presidential terms to 10 years – but is not retroactive, meaning Mugabe (88) could still lead the country until 2023 if it is adopted.
The Government's total national budget for this year stands at $3.8 billion (€2.8 billion) while the economy is projected to grow 5.0 per cent.
The mineral rich country is now using the US dollar and the South African rand as its legal tender.