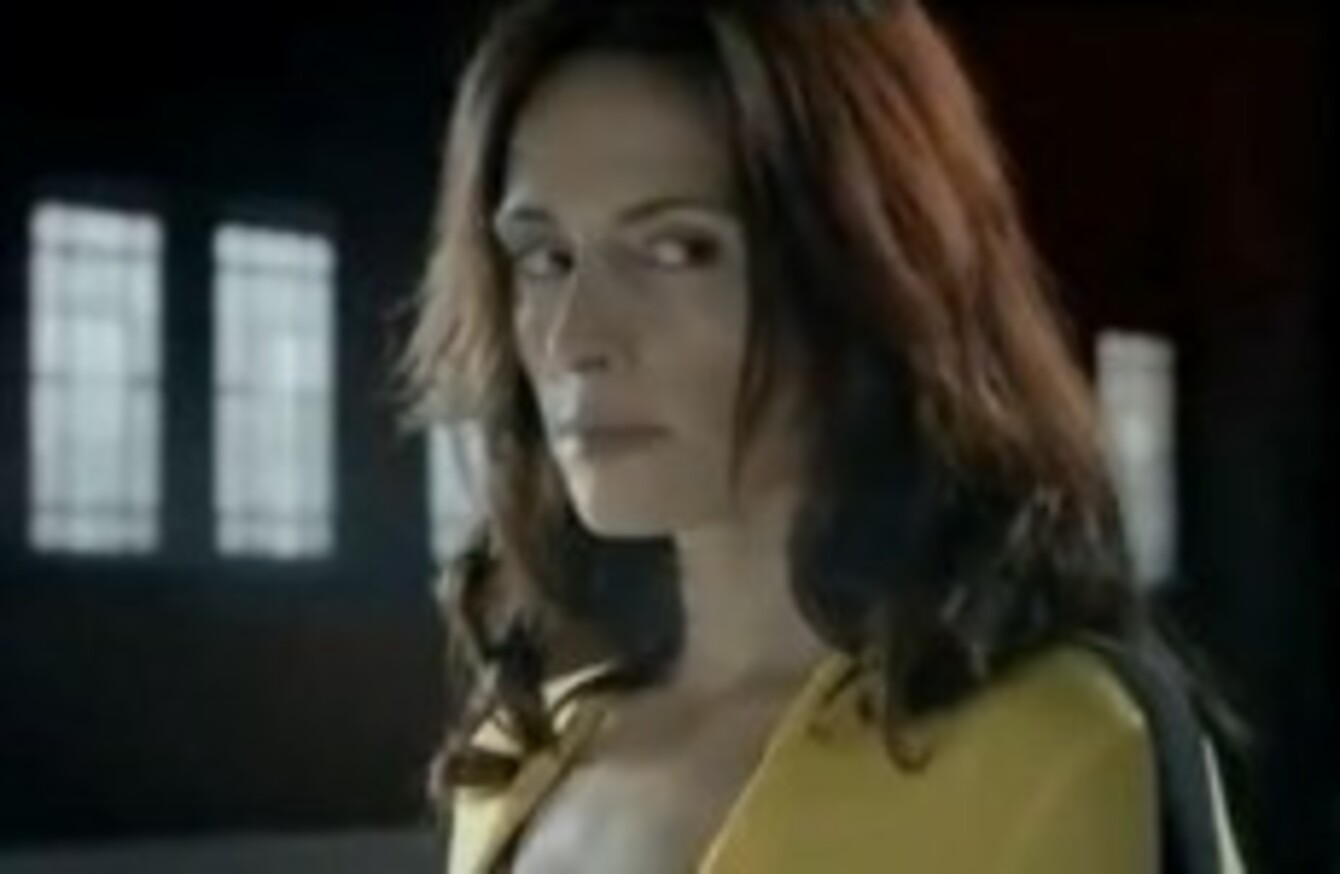 A still from the EU's enlargement ad.
Image: YouTube
A still from the EU's enlargement ad.
Image: YouTube
THE EUROPEAN UNION has withdrawn an ad supporting the bloc's enlargement shortly after the video was launched after accusations it promoted racism.
In the video (shown below), a female character apparently modelled on Uma Thurman's Kill Bill character is accosted by two Asian men and a black man with dreadlocks.
Unlike that film though, the female character is duplicated 11 times and the 12 female characters sit down in a ring surrounding the three men and forming the EU's 12-star flag. The message "the more we are, the stronger we are" then appears on screen.
The Director General of the European Commission's DG Enlargement Stefano Sannino issued an apology for any offence the ad may have caused.
In a statement, Sannino said the video promoted online through social networks had drawn "a lot of feedback" and that the martial arts "genre was chosen to attract young people and to raise their curiosity on an important EU policy".
The clip was absolutely not intended to be racist and we obviously regret that it has been perceived in this way. We apologise to anyone who may have felt offended. Given these controversies, we have decided to stop the campaign immediately and to withdraw the video.
Show Racism the Red Card welcomed the EU's decision to pull the ad, but criticised the the visual message it had carried.
The organisation's coordinator Garrett Mullan described it as a "bizarre" ad which appeared to "promote the EU in the context of siege mentality".
"If they were trying to create a positive message of peace and harmony, they have hopelessly misfired," Mullan said in a statement. "If the EU is about bringing people of different nations together, they could have found another approach."

(Video via eulargementad)