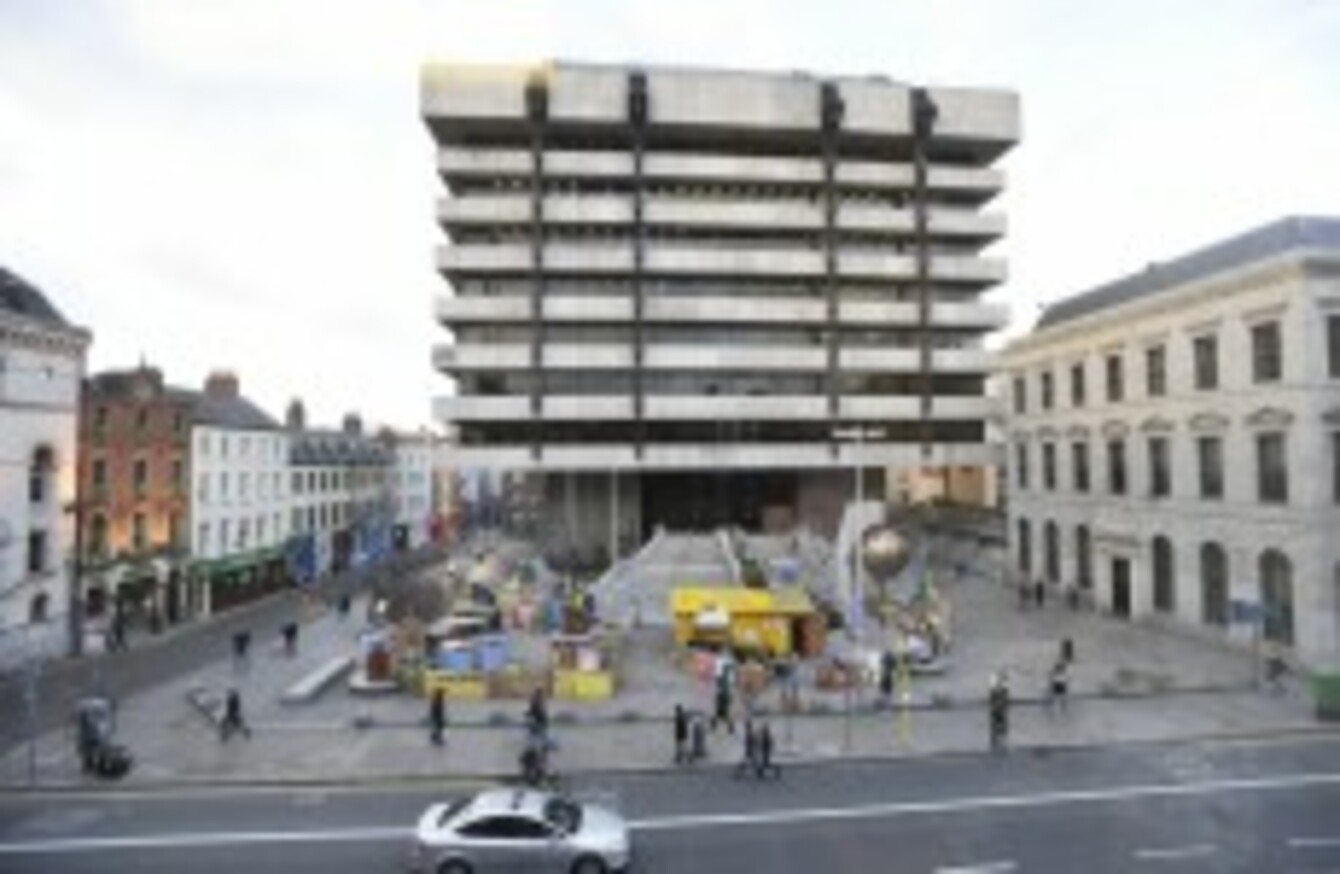 The Central Bank on Dame Street in Dublin
Image: Sasko Lazarov/Photocall Ireland
The Central Bank on Dame Street in Dublin
Image: Sasko Lazarov/Photocall Ireland
IRELAND'S ECONOMY REMAINS 'fragile' and faces significant risks on the road to recovery, according to a new report by the Central Bank.
The report into risks facing the Irish economy and banks noted that despite the "exceptional" amount of government and EU intervention in the financial system, it has not yet returned to a normal mode of functioning.
Ireland's ability to pay back its debts could also be threatened by ongoing weak economic growth.
The recent downturn in domestic growth outlook and those of some major trading partners in the eurozone highlights the "fragile" nature of Ireland's economy right now, the Central Bank notes.
Corporate deposits in banks fell again in 2011 – but by less than they had fallen the previous year, according to the review.
House prices in Ireland have dropped by almost 50 per cent since the peak in mid 2007 while the number of new mortgages has dropped from 50,000 in 2006 to under 30,000 in 2011.
The report warns of two principle risks to Ireland, including the threat to sovereign solvency due to the burden of bank debt taken on during the financial crisis and the ability to service that debt. The other threat relates to domestic credit risk driven by property price declines and continued economic weakness.
In an unusual step, the Central Bank made the review of macro-financial conditions in Ireland available to the public (PDF), saying it would help to "heighten awareness" of the current condition of the financial sector in Ireland.
The Macro-Financial Review provides a systematic overview of financial conditions in Ireland and outlines risks in the economy.
The Irish government is currently trying to renegotiate the terms of the €3 billion Anglo Irish Bank promissory note which is due to be paid to the Central Bank by next Friday.