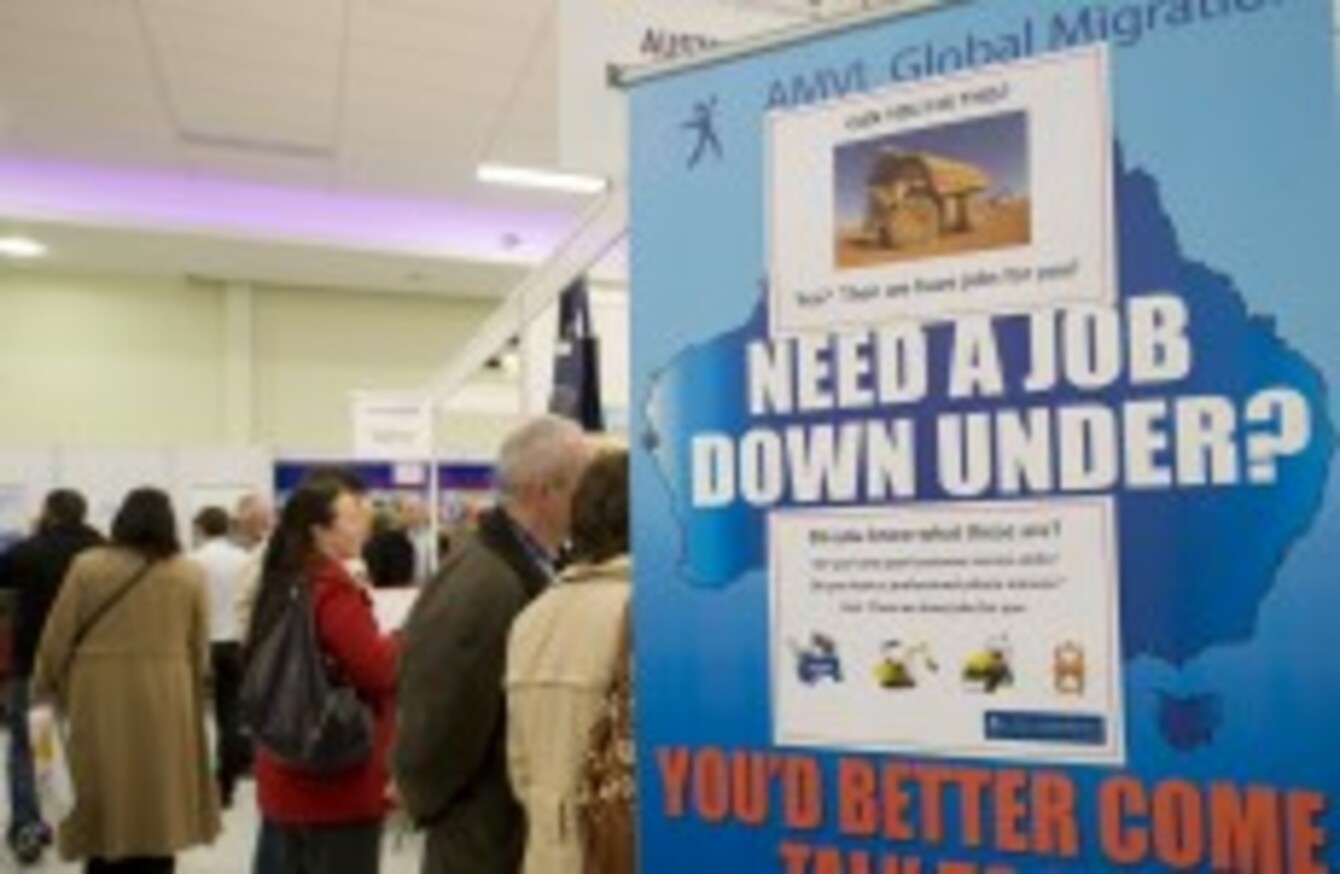 Image: Laura Hutton/Photocall Ireland
Image: Laura Hutton/Photocall Ireland
ALMOST HALF of the people considering emigrating from Ireland are already in full-time employment, a new UCC study has suggested.
The university's EMIGRE project, which surveyed over 500 potential emigrants at job exhibitions in Dublin and Cork, found that 46 per cent of potential emigrants already had full-time jobs in Ireland – and did not need to leave the country specifically to avoid unemployment.
However, 73 per cent of those surveyed said they were thinking of leaving to gain job experience, suggesting that they felt the opportunities for advancement within Ireland were too limited.
17 per cent were working part-time, while 22 per cent were unemployed. 21 per cent of those surveyed had worked in construction or related fields.
44 per cent of those considering emigrating were aged over 30 – with 14 per cent aged over 40 – illustrating that many emigrants are not merely people who have just graduated from college. Further, the survey showed that 27 per cent of potential emigrants had children.
EMIGRE project leader Dr Piaras MacÉinrí said the survey had encountered people with a wide variety of attitudes towards the prospect of emigration.
"There were some very angry people, but a smaller number of hopeful and happy ones," he said.
"Men in their later 40s, and even older, looking abroad, some for the first time.  It seems many families who returned to Ireland in the good times are now leaving for a second time."
He added that there was "something infinitely poignant" about the questionnaire returns, each of which represented a snapshot of a person's life at a particular point in time.
The university has invited people who are considering emigrating to participate in its survey by filling out an online questionnaire.