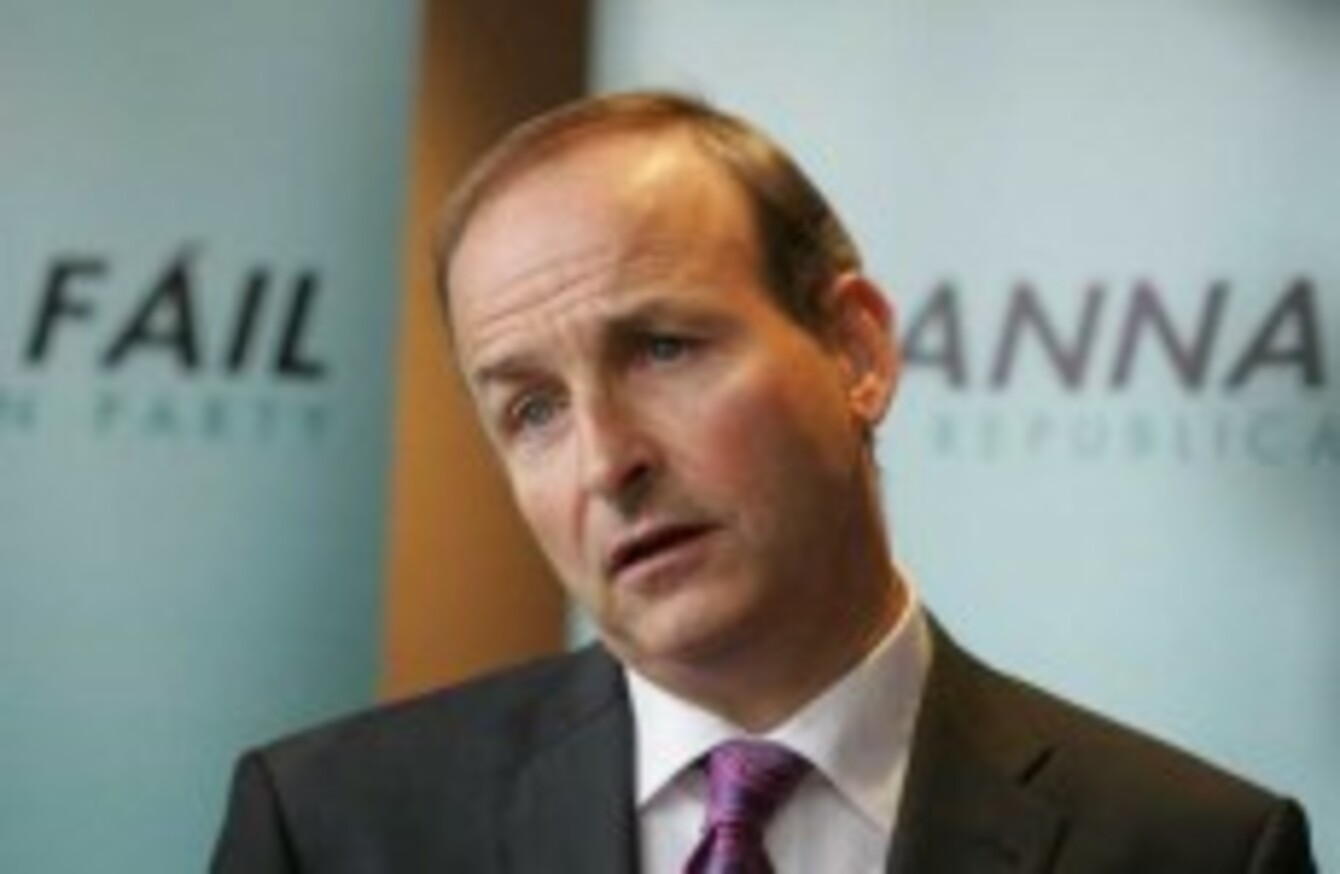 Image: Eamonn Farrell/Photocall Ireland
Image: Eamonn Farrell/Photocall Ireland
FINE GAEL remains the most popular political party in Ireland, according to a new opinion poll published this morning – while Micheál Martin's Fianna Fáil slips to fourth place in the party standings, behind Sinn Féin.
The party support, measured in this morning's Red C poll for the Sunday Business Post, leaves Fine Gael as the most popular party with 31 per cent – though their support has fallen by 5 percentage points since the general election in February.
The junior coalition partner Labour remains in second place, with its support at 17 per cent – two points lower than in February, but broadly in line with its performance in other recent party polling.
Sinn Féin – who had outperformed Labour in an Irish Times poll earlier this month – slides back to third, though it remains only one point behind the government party on 16 per cent.
Fianna Fáil records just 14 per cent – three points lower than its dismal showing in the February election, and down a further two points on the Ipsos MRBI poll published by the Irish Times just over a fortnight ago.
Other parties – including those of the United Left Alliance and the Green Party account for the remaining 22 per cent of the vote, up by five per cent on their showing in February.
Fine Gael's performance continues to easily outstrip those of the other parties, though its performance appears to have suffered somewhat in parallel with Gay Mitchell's showing in the presidential election.
Michael D Higgins commands more support than the party of which he is president, perhaps thanks to the support of uncommitted Fianna Fáil voters.
Sinn Féin also continues its best ever surge in support of modern times, perhaps largely thanks to the presidential campaign of Martin McGuinness – though the Red C poll found that more people would vote for Sinn Féin in a general election than McGuinness in the presidential race.